Do your kids love good, animated entertainment? If so, they're in luck! Your children have the chance to meet the characters in "VeggieTales," as all of the classic episodes of the popular kids cartoon series are coming soon to Pure Flix!
Pure Flix is proud to present a broad library of "VeggieTales" titles. And in this article, you'll meet some of the show's fun characters and learn about their quirky and engaging personalities.
Become an Insider! Get behind-the-scenes exclusives on the latest Pure Flix Original & Exclusive titles
From Larry the Cucumber to Bob the Tomato — and many others — "VeggieTales" serves up some creative characters along with powerful, faith-based lessons for your kids.
Larry The Cucumber
First up we have the one and only Larry the Cucumber. Let's just say that he is sure to put a smile on your face. Larry is a cucumber and only has one tooth.
His quirky and fun personality will make you laugh and sing along in "Silly Songs with Larry," among other creative titles. With a mindset of the "glass is half full," Larry is always on a quest to find a solution to any problem. Larry the Cucumber is ready to entertain and inspire your kids to think and love deeper.
Larry Boy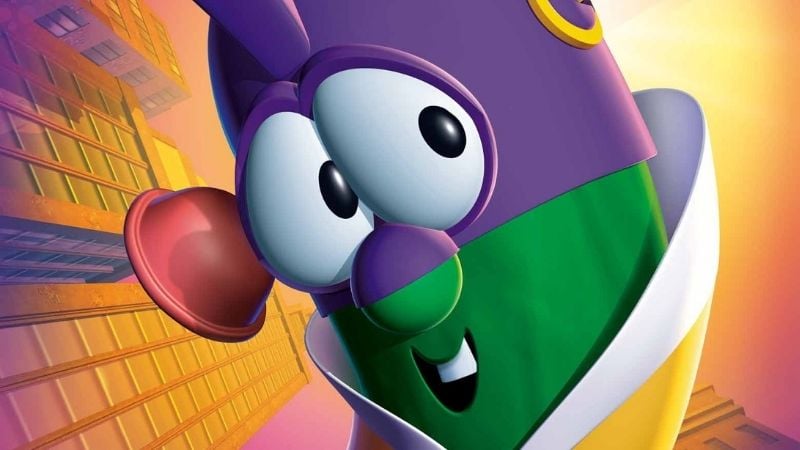 Then, there's Larry Boy. He is Larry the Cucumber's alter ego — a superhero who fights against crime and defends the city of Bumblyburg. Complete with a super-cool costume, Larry Boy will inspire kids to adventure off in their imagination to the land of "VeggieTales." They'll learn to be a hero like Larry Boy!
Find all of Larry Boy's episodes on Pure Flix here.
Bob the Tomato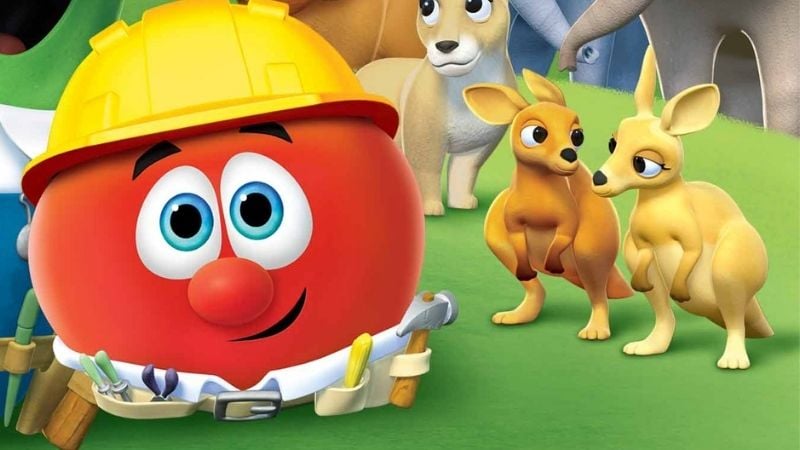 Let us not forget the famous Bob the Tomato/ Bob is a red tomato and is the primary voice of the VeggieTales series. Bob is a nice, easygoing buddy who is calm-minded but can sometimes get a bit frustrated when things don't seem to go as planned. Kids can learn by seeing his trials (and errors) and the solutions that emerge in the process.
Junior Asparagus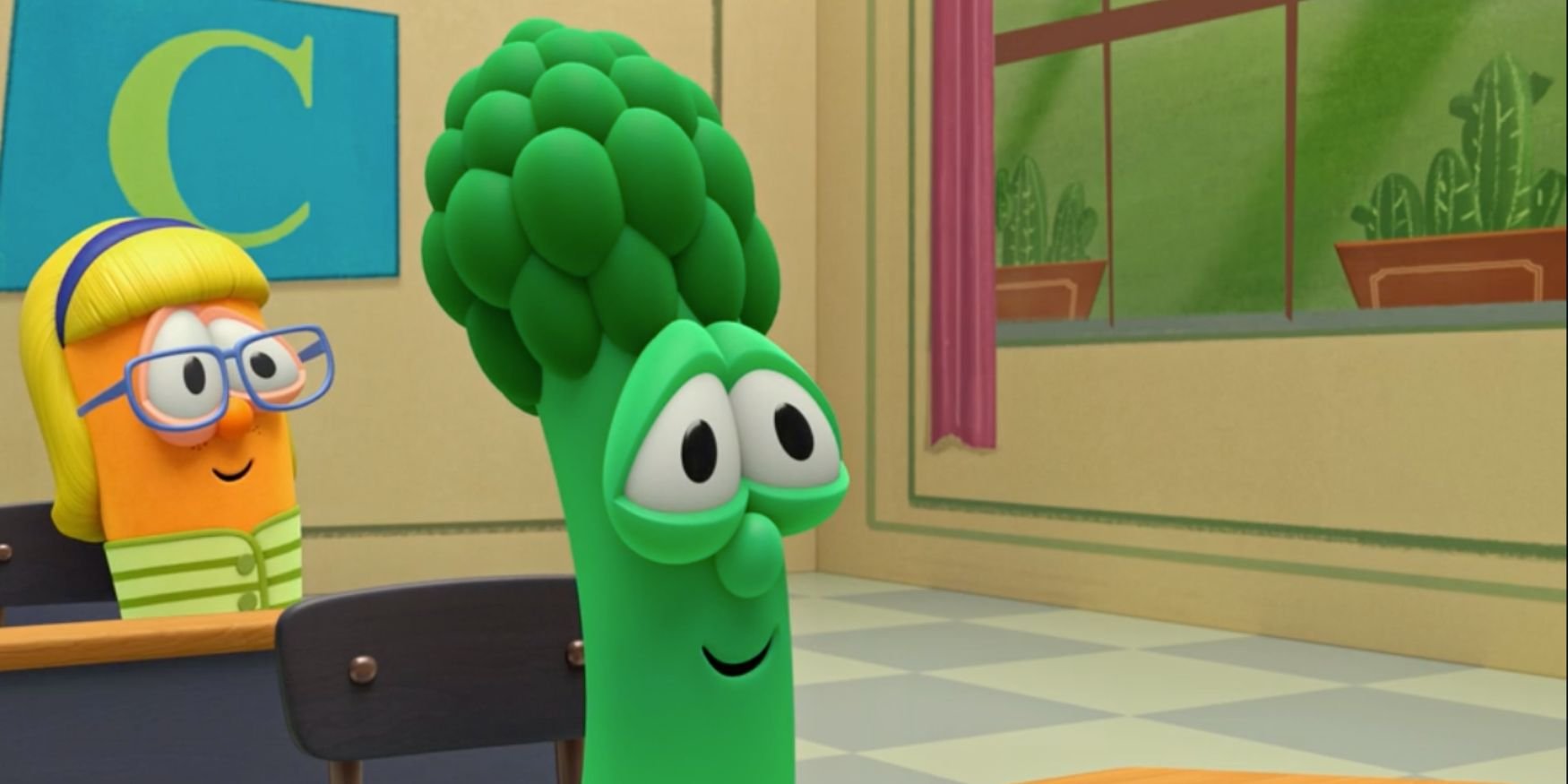 If there was ever a little guy who could do big things it's definitely Junior Asparagus. Junior Asparagus is most commonly known as "Junior." This boy is a young asparagus vegetable with an adventurous spirit who often finds himself in some sort of trouble.
He's still in the process of learning the meaning of patience but always strives to learn and do what is best in every show.
Read Also: 5 Lessons from Junior Asparagus
Madame Blueberry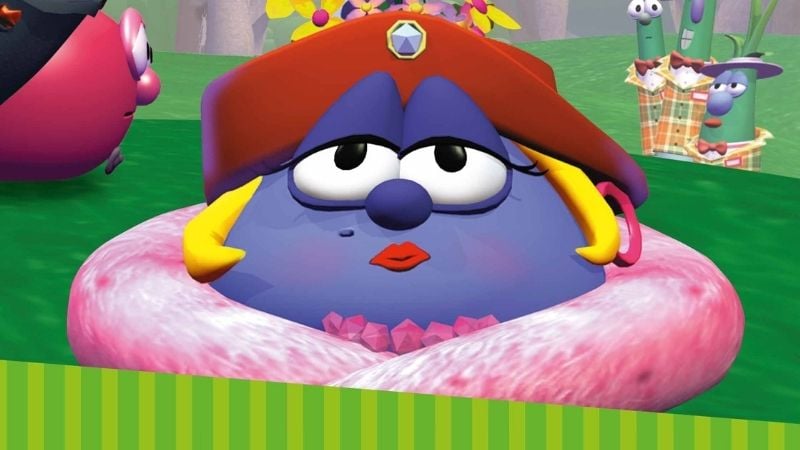 Then there is lovely lady Madame Blueberry. Madame Blueberry considers herself a French blueberry and likes to get anything her heart desires. It is through her character that kids can learn about the power of gratitude. Her friendly yet persuasive personality comes through in the Larryboy Series.
Petunia Rhubarb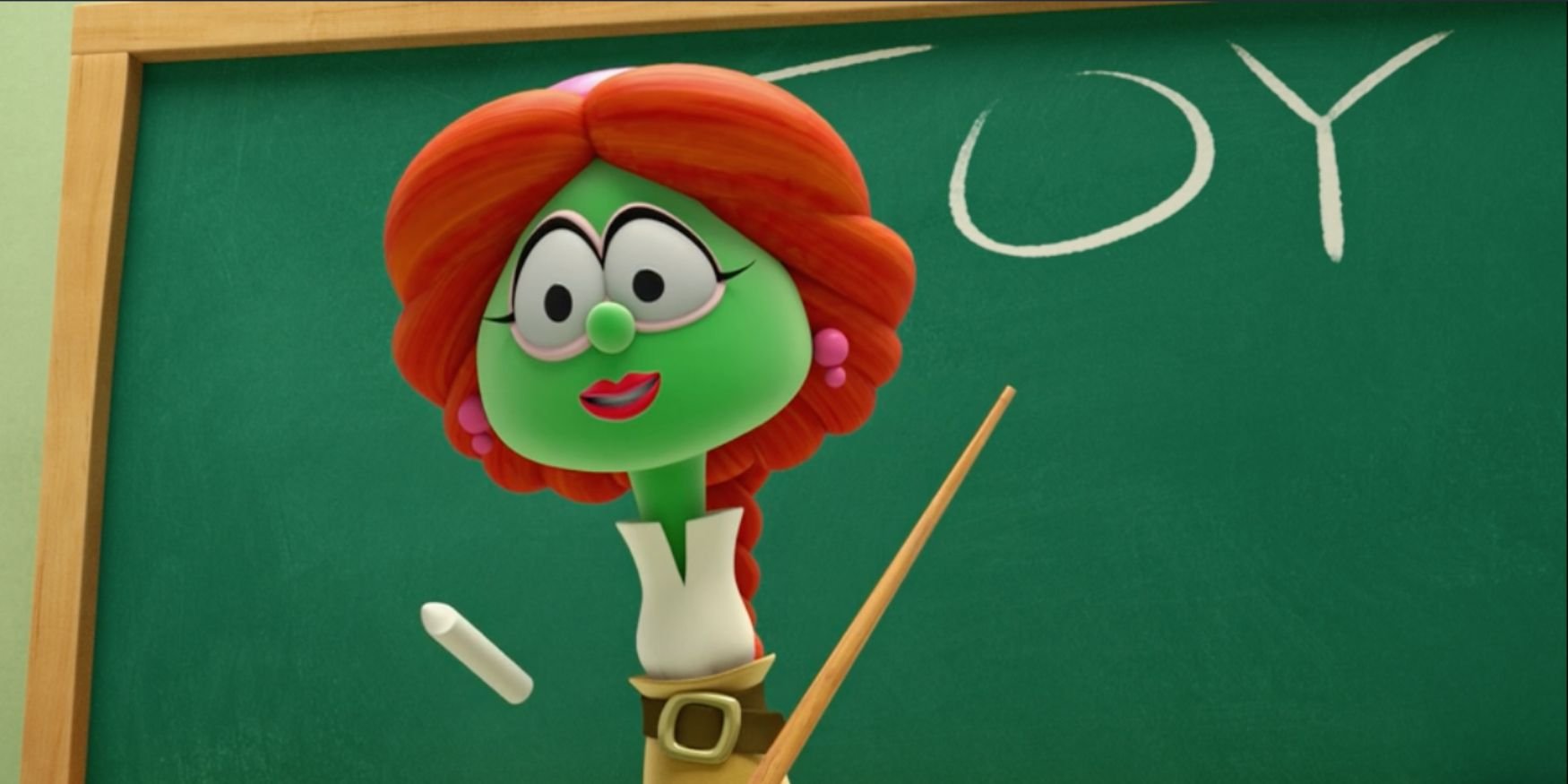 As Larry's love interest, Petunia is a very sweet and bubbly red-headed rhubarb. Among the VeggieTales character, Petunia is known for her values of inner beauty, self-worth and empathy. She is often the lead protagonist female in many of the VeggieTales episodes.
Read Also: 8 Shows That Instill Biblical Values in Your Kids
Laura Carrot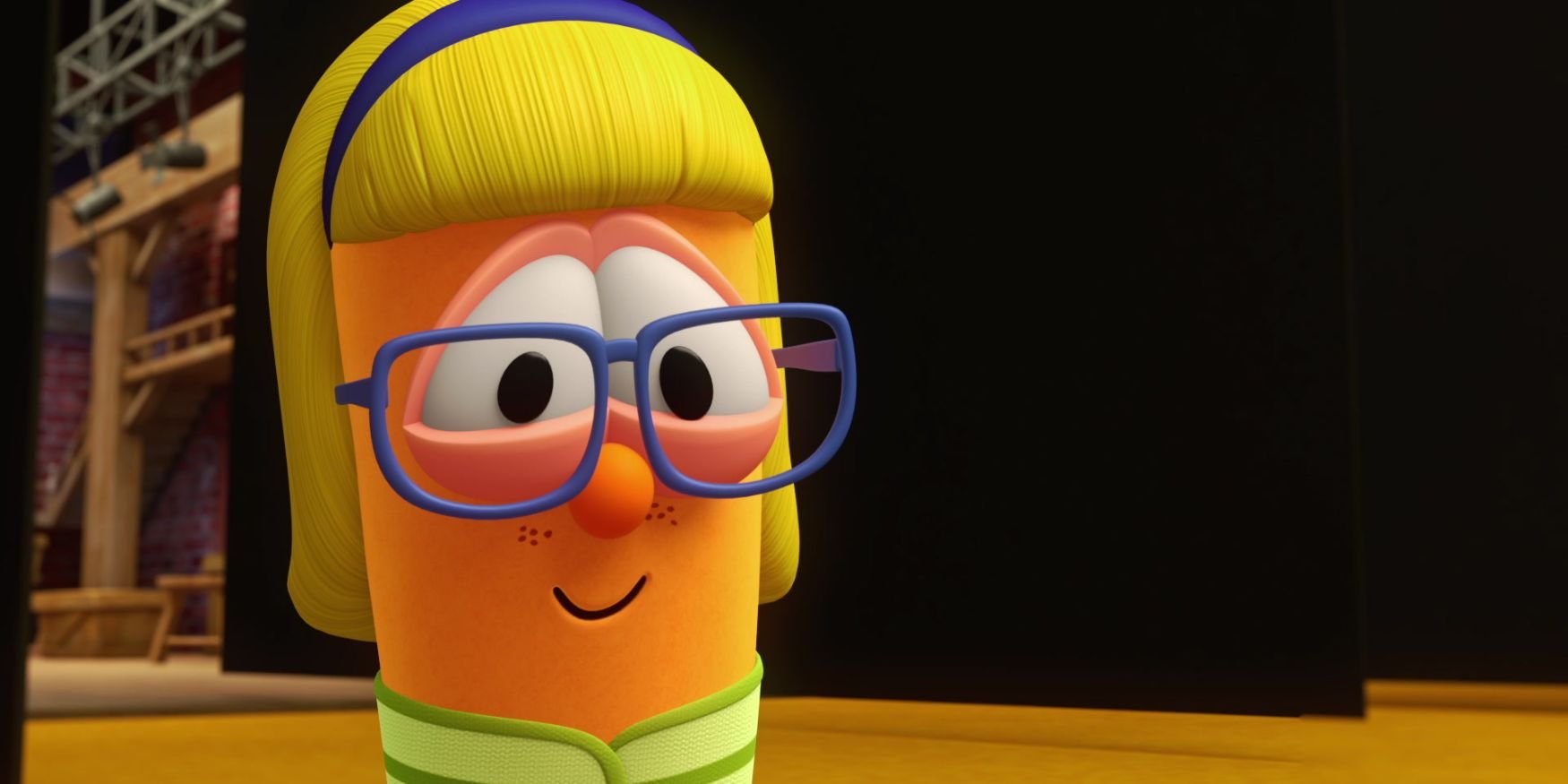 Laura Carrot is Junior Asparagus' best friend. Laura is known to be sweet, outgoing and high-spirited. While Junior is more adventurous, Laura is more cautious. She is often the voice of reason among the VeggieTales characters.
Mr. Lunt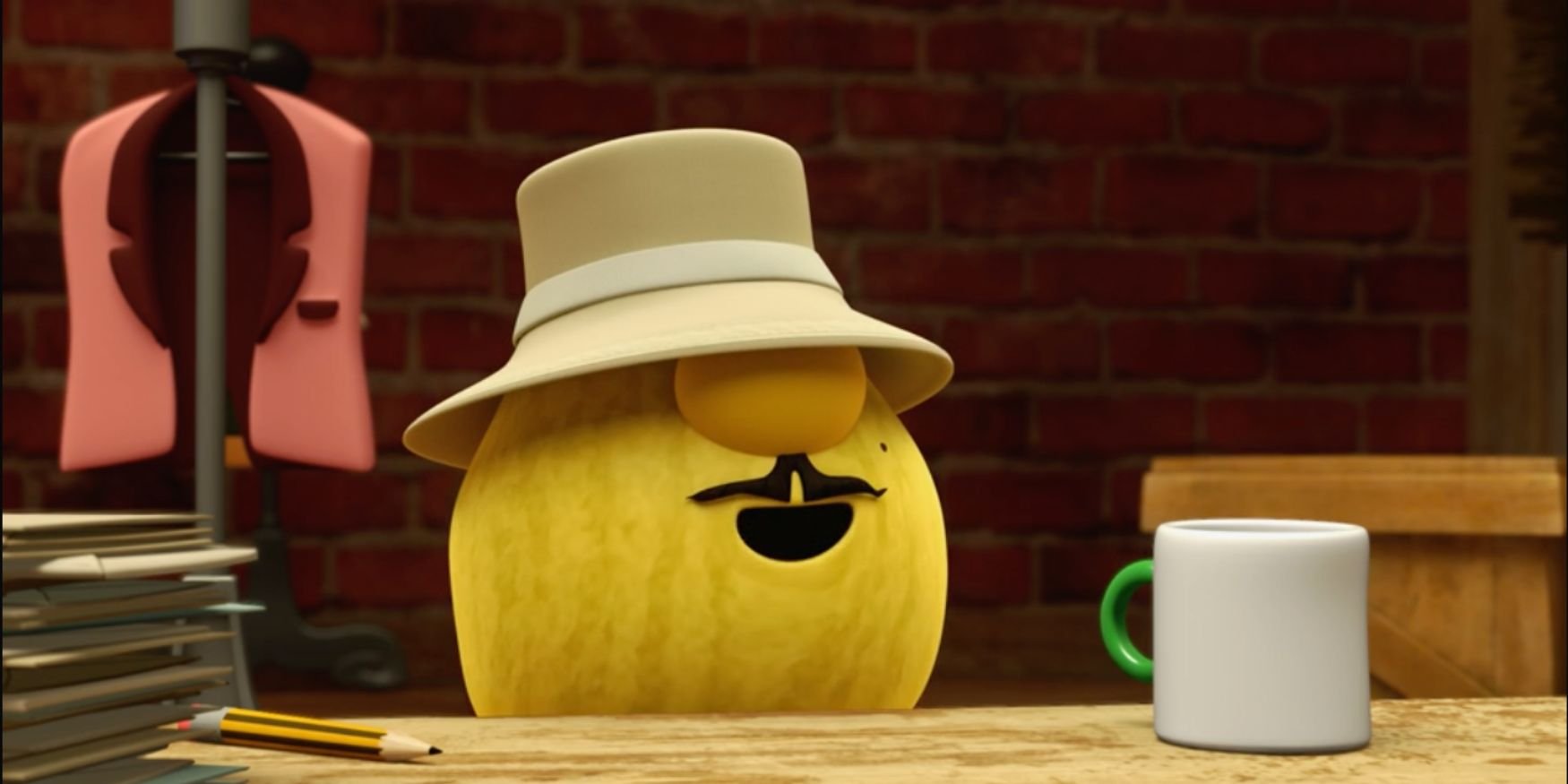 At first glance, Mr. Lunt might look like an onion. But in reality, this VeggieTales character is actually a Latin gourd. Known for his Panama hat, his gold tooth and a thin mustache, his eyes can never be seen under the brim of his hat. Mr. Lunt can be one of the more argumentative and grumpy of the VeggieTales characters, usually portraying the role of the antagonist in many episodes.
Pa Grape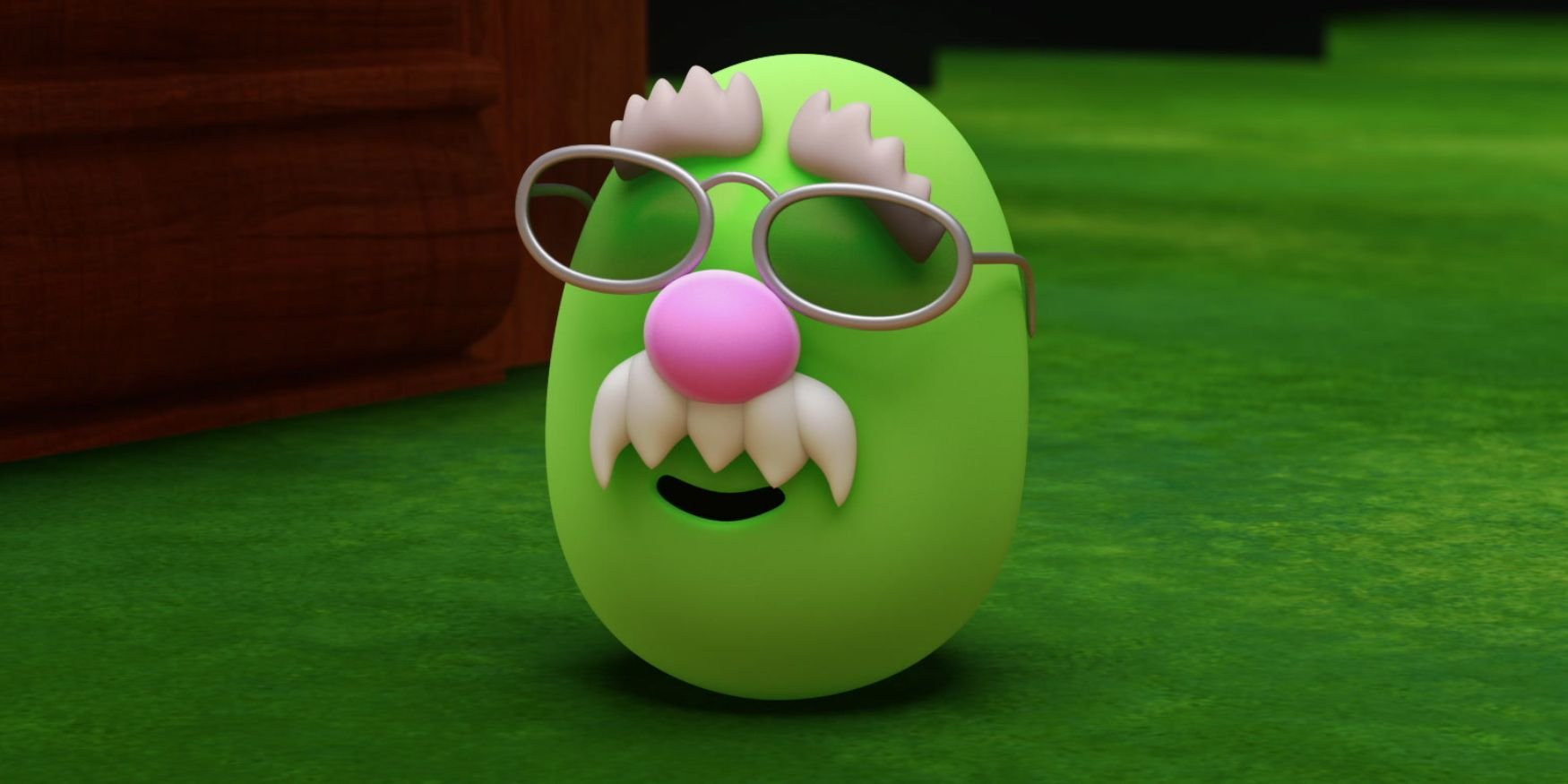 Pa Grape is an elderly grape, seen with a bushy gray mustache, purple nose and glasses. Pa Grape plays a variety of characters throughout the VeggieTales episodes. Pa is a trusted elder in the world of VeggieTales and can be often depicted as being the voice of wisdom for the younger characters.
These are just some of the characters in "VeggieTales." You'll see these and many others in classic retellings of stories like "VeggieTales: Beauty and the Beet" and "VeggieTales: Robin Good," and in Bible stories such as "VeggieTales: Noah's Ark" — shows that are certain to entertain everyone in your home.
Without a doubt, "VeggieTales" is a show that is both educational & entertaining. So the next time your kids are looking for something entertaining, just remember "VeggieTales" is just a click away.
Become a member of Pure Flix today and discover your home for faith and family-friendly exclusive movies and shows — start your FREE trial.