Christian movies come in all shapes and sizes, from touching family dramas to fun comedies to family-friendly romps - all without the dark, negative influences that permeate so much of what Hollywood has to offer in today's movie and television industry.
Wouldn't it be great to have clean, family-friendly alternatives that are in tune with your faith and values - to have your lessons to your children reinforced instead of contradicted?

Here are some of the top movies Pure Flix has to offer you and your family.
1. Do You Believe?
A powerful movie about how God moves in unexpected ways to bring people to Himself, even in the most harrowing circumstances. Twelve different individuals, some with faith and some who haven't gotten there yet, see how their lives intersect as they find out God is real and is with them no matter what they go through.
2. Old Fashioned
How do you date someone in a way that shows respect for that person and honors God, especially when you've made mistakes with dating in the past? Clay and Amber must figure out how to make an old-fashioned romance work in this perfect date night movie.
3. Marriage Retreat
Marriage is hard! This romantic comedy follows three unhappily married couples to a mountain retreat in the tradition of the secular movie "Couples Retreat" as they are counseled by an unorthodox couple and find the simple solution to all their problems.
4. The Ultimate Gift & The Ultimate Life
A spoiled grandson gets some lessons from his late grandfather whether he wants them or not. His motivation? To get the "ultimate gift" promised in said grandfather's will. As the lessons take effect, however, will he be happy with the gift or will he find a better way? The sequel, "The Ultimate Life," continues Jason's quest for happiness and meaning in his life.
5. Finding Normal
Dr. Lisa Leland is driving cross country to get married when she is stopped by the police and ends up sentenced to three days as the town doctor in Normal, North Carolina. Will Normal be a blip on her radar, or will she decide that small-town life is too good to give up?
6. What If...
Ben Walker has a sweet life with lots of money and a materialistic fiancee. But, is he living the life God wants him to live? If you liked the movies "Family Man" or "It's a Wonderful Life," you will love seeing what could have been with Ben, and the decisions he ultimately makes as a result.
7. Amazing Love
Sharing the story of Hosea (whom God instructed to marry a prostitute) may seem like one of those ideas that will come back to haunt a youth pastor. But on a retreat, Stuart manages to captivate his students and share God's love in the process.
8. Me Again
When Pastor Chaplin prays a frustrated prayer to have a "normal" life, he never expects God to answer his prayer by putting him in the shoes of many of his fellow townsfolk. Through these experiences, he learns to appreciate what he has and how to overcome his own troubles.
9. Faith of Our Fathers
Twenty-five years after two young fathers fight together in Vietnam, their sons meet and travel to the memorial in Washington D.C. Their fathers' letters give them a window into the souls of their fathers.
10. Woodlawn
An outsider's message to an Alabama high school football team being forced to desegregate in 1973 leads to a spiritual awakening that helps the community overcome the hate that they have lived with for generations.
11. Healed By Grace
Dancer Riley risks having her dreams derailed by a horrible accident, but her faith and equine therapy give her reasons to hope.
12. The Adventures of Mickey Matson and the Copperhead Treasure & Pirate's Code: The Adventures of Mickey Matson
An ancient device, an evil conspiracy dating back to the Civil War, and a hero ready for adventure. Teens who like fantasy are certain to be excited about this movie.
13. The Perfect Summer
Jake's mother moves their little family from Chicago to a tiny surfing town where Jake's grandfather lives. Jake has to overcome the town bully and a fear of surfing while figuring out how to win surfer girl Kayla's heart.
14. Unidentified
Are UFO sightings real? Do aliens exist? Are they real or are they a hoax? What do they signify spiritually? This movie explores these and other issues through the engaging story of one man's UFO experience and the reporters that come to investigate it.
15. The Pledge
Tony hasn't really given much thought to the sacrifices that veterans have made for him and the country, but when he is caught vandalizing the statue of a WWI vet, he is ordered to perform community service at a local veteran's home and comes to face with a whole new reality.
16. Dancer and the Dame
A wisecracking older detective teams up with Princess, a canine cop, to break the case of his career in this lighthearted comedy.
17. The Secrets of Jonathan Sperry
Dustin mows the lawn of 75-year-old Jonathan Sperry and discovers secrets and an adventure he and his friends will never forget.
18. Touched By Grace
A group of teenagers bully a Downs Syndrome classmate by waging a fake campaign to elect her homecoming queen. Will they learn how to treat others before it's too late?
19. Sue Thomas FB Eye
The true-life story of an FBI agent who overcomes adversity to bring notorious criminals to justice.
20. Until Forever
Michael and Michelle, two starry-eyed high school students are madly in love with each other. But the young couple's dreams are interrupted when Michael is diagnosed with a rare form of cancer. Michael and Michelle's struggle tests the limits of their faith and commitment. Yet they come to learn that miracles can come in the most unexpected ways. Based on the true story of Michael and Michelle Boyum.
Read Also: 5 Romantic Comedies for Date Night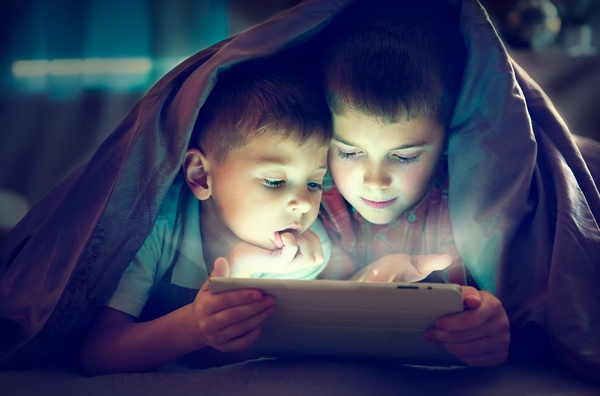 Note: Numbers 21-30 are great for families with children under 12.
21. The Wild Stallion
Friends Hanna and CJ must join forces to save the wild horses they have been photographing and getting to know from an unscrupulous wealthy landowner who wants them gone.
22. The Sugar Creek Gang (5 titles)
Paul and his six brothers spend their time playing and exploring the creek near their home. They discover lots of mysteries that engage the imagination and they figure out how to live out their relationship with God along the way.
23. The Bike Detectives
Leon figures out how to get a better bike so he can be part of the Mountain Bike Detective Club, but the real mystery is who helped him make the money, and what that has to do with some crimes against a local resident, Mr. Feilinger.
24. The Lost Adventure
Julian and Cyrus go on a mission to find their missing father and end up in a different world than the one they know. In uncharted territory, they must seek God's leading and learn to have faith in the midst of hardships in order to bring their family back together.
25. JK's House
This movie blends song and dance with lessons for kids 5-12 about being thankful, having patience, and the importance of family. JK is a six-year- old who is growing up with her mom, teenage sister and friends.
26. Two for the Show
Cory, a foster child nobody wants. Carlotta is an elderly woman the world has forgotten. When they join a traveling circus, they meet up with friends including Joe DiMaggio (in his last screen appearance), who offers baseball tips and an encouraging word to Cory.
27. A Dog's Tale
Twelve-year-old Tim wishes for a dog and wakes up to find that he has become one. As he tries to find his way back to humanity, he learns how he should treat animals and about living sacrificially for the benefit of others.
28. Bug Off
Based on the popular children's book, this movie tells about 10-year-old Krista and her pesky seven-year-old brother Tyler, who loves to get her in trouble while he plays innocent.
29 Letters to God
Eight-year-old Tyler holds onto his faith as he battles cancer, writing letters to God that he gives to the postman. The postman, Brady, has his own struggles, and is inspired by the letters to transform his own life.
30. Angel in the House
When a grieving toy factory owner and his wife take in a precocious seven-year-old foster son, he changes their life in unexpected and joyful ways and shows them the meaning of family and love.
These movies, and many more, can make your family movie nights or date nights fun and uplifting, without worrying about content that will interfere with your Christian walk or the values you're trying to teach your kids.
Become a member of the Pure Flix Digital Streaming Service today. Click Here and start enjoying thousands of Christian movies, family-friendly originals, TV shows, documentaries and educational programming online anytime, from virtually anywhere, FREE trial.