Just like pop music has Jennifer Lopez and Mandy Moore, Christian Music also boasts of a few singers who act in feature films. Below is a list of these double threats and their great Christian movies, which can all be found at Pure Flix.
1. Francesca Battistelli - Woodlawn
Though her part is short and sweet, Christian musician and singer-songwriter, Francesca Battistelli plays a school teacher named Linda in the Movie, "Woodlawn." Hailing from New York, New York, this Dove Award winning and Grammy Award nominated Christian pop singer also appears on the "Soul Surfer" soundtrack. Her connection to the film world comes as no surprise as she is daughter to two actors and acted and danced as a child.
Read More: How Music Affects Our Brains (And Our Hearts!)
2. Mac Powell - Rumors of War
Mac Powell is best known as the founding member and lead singer of the Christian rock band, Third Day. Along with winning four Grammy Awards and being named the Gospel Music Association 2001 "Male Vocalist of the Year," Powell also played Enlin in the film "Rumors of War," a suspenseful, action packed film about a journalist and a man who discovers her private journal years later. Though Powell has been featured on eight movie soundtracks, he hasn't said anything about acting again. Lately he's returned to his Alabama roots, and released two pretty fantastic country albums.
3. Jaci Velasquez - Jerusalem Countdown and The Encounter
Jaci Velasquez found incredible success as a Christian singer. As if selling almost five million albums and receiving seven Dove Awards wasn't enough, Velasquez has also performed in seven films, including "Rumors of War" with Mac Powell, the riveting "Jerusalem Countdown" and the inspirational drama, "The Encounter." Velasquez was recently in "Veggie Tales' "Noah's Ark," and you can hear her radio voice Monday-Friday mornings on, "Your Family Friendly Morning Show with Doug and Jaci Velasquez."
4. Randy Travis - The Wager and Jerusalem Countdown
Randy Travis' country and gospel music has won so many Grammys, CMA's, and Dove awards that his star can be found on the Hollywood Walk of Fame and he has been recently inducted into the Country Music Hall of Fame. Travis has also appeared in over 30 movies and TV shows, including "Jerusalem Countdown" with Jaci Velasquez and "The Wager," where he plays a man who is the center focus of a wager between God and Satan.
Read More: 10 Hollywood Actors Who Love Jesus
5. Carmen - Book of Ruth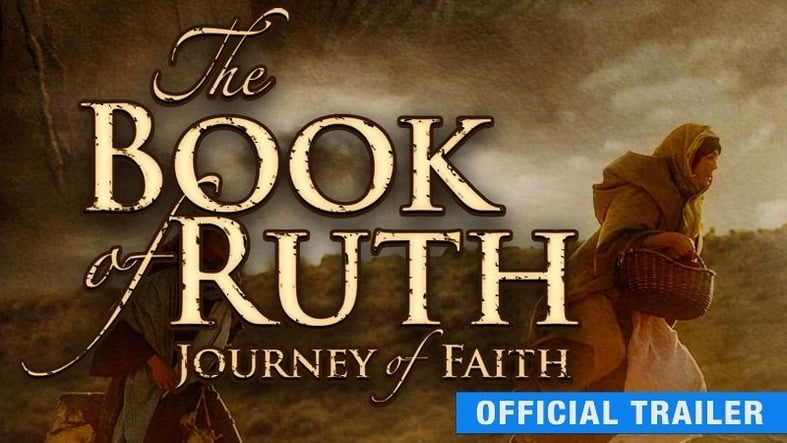 Carmen's website describes him as "part evangelist, part Vegas Showman." With 6 Dove Awards, 4 Grammy nominations, and hosting Trinity Broadcasting Network's flagship show, Praise the Lord, Carmen is no stranger to the entertainment industry. As for a feature length film, you can find him playing Boaz in the 2009 film, "The Book of Ruth: Journey of Faith."
With over 5,000 titles at Pure Flix, there are even more Christian movies starring some of your favorite singers and musicians, including "The Wild Stallion" with Miranda Cosgrove and "The Imposter" with Kevin Max. For a free month of unlimited streaming of these great titles and more, visit PureFlix.com today. Also, be sure to check out the incredible lineup of Christian singers at this year's Creation Fest, the nation's largest Christian Music Festival. For the second consecutive year, Pure Flix will be the title sponsor of Creation Festival 2016, bringing together the worldwide leader in faith and family based entertainment with the nation's largest Christian music festival.
Justina Miller
Justina Miller grew up as a full time musician in a band with her sister. At eighteen she took her creativity to a University setting where she studied poetry at George Mason University and Oxford University in England. After college, Justina worked in campus ministry leadership with FOCUS at Vanderbilt University. There, she mentored students while fundraising her entire salary.
Justina went on to volunteer at an orphanage in India, and came back to the states to run conferences for FOCUS. In 2012, she returned to her musical roots to perform in DC as a jazz singer and maintained freelance writing gigs for columns, copywriting, screenplays, and ghostwriting for a major publication.
Recently, Justina has settled in New York City where she performs in local venues, continues to freelance, and runs crowdfunding, email marketing, and social media management for the Chiaroscuro Foundation.