Women bond together over many things, but none less ubiquitous than a stylish pair of shoes.
Just ask Shari Rigby and Micah Lynn Hanson, whose love of style and shoes connected them on the set of the Kendrick Brothers' movie, "Overcomer" in 2019. Their encounter came at an opportune time as an answer to one of Micah's prayers.
Want to dive deeper into Great American Pure Flix Originals? Subscribe to our weekly email newsletter
Micah and Shari recently gave us an insider's look at how their relationship developed and how their ministry, The Women in My World, played an important role on the set of our newest Original movie, "Divine Influencer."
"I was praying for a mentor who understands the struggles women go through in this industry. Then I met you on the set of 'Overcomer' and I was like, 'can I ask her to be my mentor? Is that weird? Can she say no? Would that be awkward?'" Micah shared.
The women discussed their journeys of wanting a mentor in the entertainment industry as well as in their personal faith walks.
For Shari, God revealed her purpose for being in the entertainment industry while attending an acting class. After struggling with wondering if she belonged in the same room with the rest of the talented class, she told God she was going to call it quits.
"I literally let control go and let God do His thing. And as I went back to sit with all the other talent in the room, I heard God say, 'You're here for my women,'" Shari described.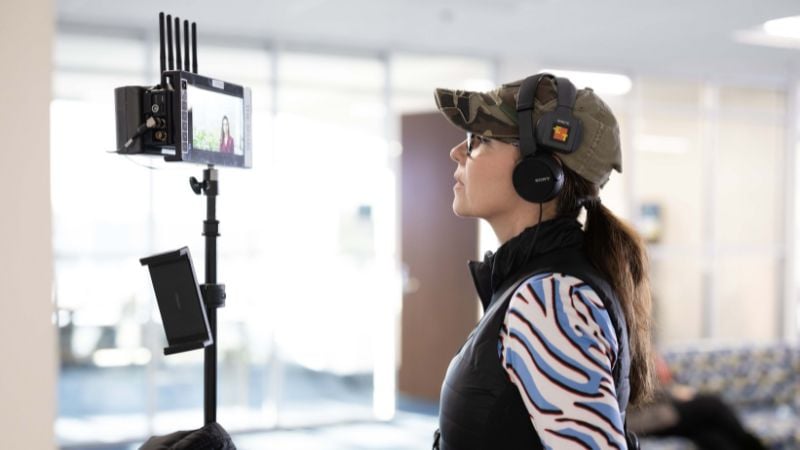 Once God placed that purpose on her heart, Shari began looking for ways to use her acting career as a chance to mentor and disciple women in the industry. It wasn't long after when she met Micah on the set of "Overcomer."
And yes, Micah did indeed ask Shari to be her mentor. After praying about it, both felt God telling them that the partnership was by His design.
"It was just such an answer to prayer and then to come to find out that God had told you the same thing," Micah told Shari.
We could say the rest is history, but thankfully neither woman believed God's calling for them was done yet.
Shari founded The Women in My World as a ministry to mentor Christian women in the entertainment industry. The organization focuses not only on finding and providing opportunities for women to further their careers and gain valuable on-set experience, but to also connect them with mentors to guide them in their faith journey along the way.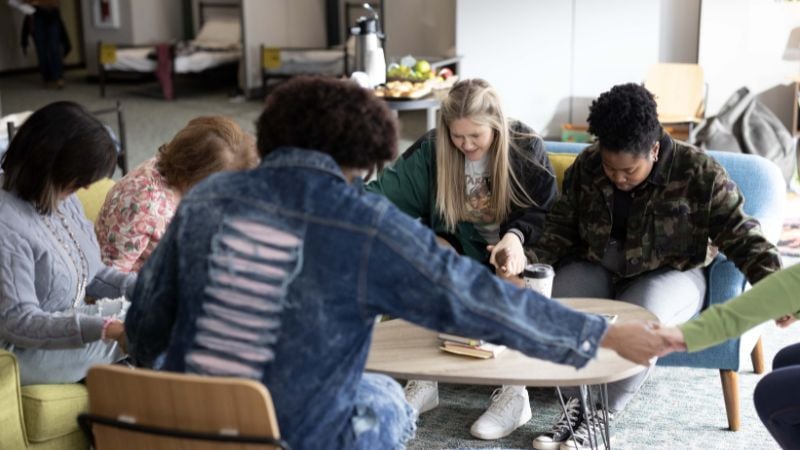 "Our primary focus now is to really provide on-the-job training for women," Shari said. "So we support financially, we provide resources and education, and we give them an opportunity to hone in their skills so they can go on and tell stories that God has placed on their hearts and to be in positions in the media and entertainment field to do what God has called them to do."
Women in My World financially sponsored seven women to work on the set of "Divine Influencer," our Original movie starring Lara Silva from "The Chosen." Both Shari and Micah wore multiple hats on the project: Shari directed, produced and co-wrote the movie, while Micah was lead of the film's hair department, an associate producer and actress who played the role of Tara, an employee of the rescue mission in the film.
The Women In My World from EPIC Agency on Vimeo.
The Women in My World provided discipleship for the sponsored women on "Divine Influencer" by hosting a Bible study every morning before going to set. The women also received assistance with housing and transportation and were given credit in the end credits for the work they did, which will boost their resume for future jobs in the industry. One of the women even had the opportunity to direct a scene.
"To think about how many women were on this project was just a powerful witness to that. To know that He uses us to touch other people and use this film, 'Divine Influencer,' for us to influence people on set first and foremost and then the film gets to go out and influence people is just beautiful," Shari said.
Read Also: Lara Silva Shares Her Prayer for her Original Movie 'Divine Influencer'
Micah and Shari both hope and pray their roles in the industry point others to Christ—both on the screen and behind the scenes, working with The Women in My World.
"Being in this industry isn't about me, it isn't about me making a name [for myself]," Micah said, "It's about serving other people, serving the story, serving women on set. It's about serving Christ and telling God-honoring stories."
"I love that we get to make movies and be a part of the entertainment industry," Shari added, "Yet here we are, we get to disciple and actually get to help develop Christian women to be influencers for Christ. And that's really what "Divine Influencer" was all about."
In a world where women are often divided and at odds with each other, Shari and Micah continue to find ways to build women up, supporting them, praying with and for them, and championing them in the entertainment industry.
For more information on their ministry, visit The Women in My World website. And to see the fruits of their labor, watch "Divine Influencer," now streaming exclusively on Great American Pure Flix.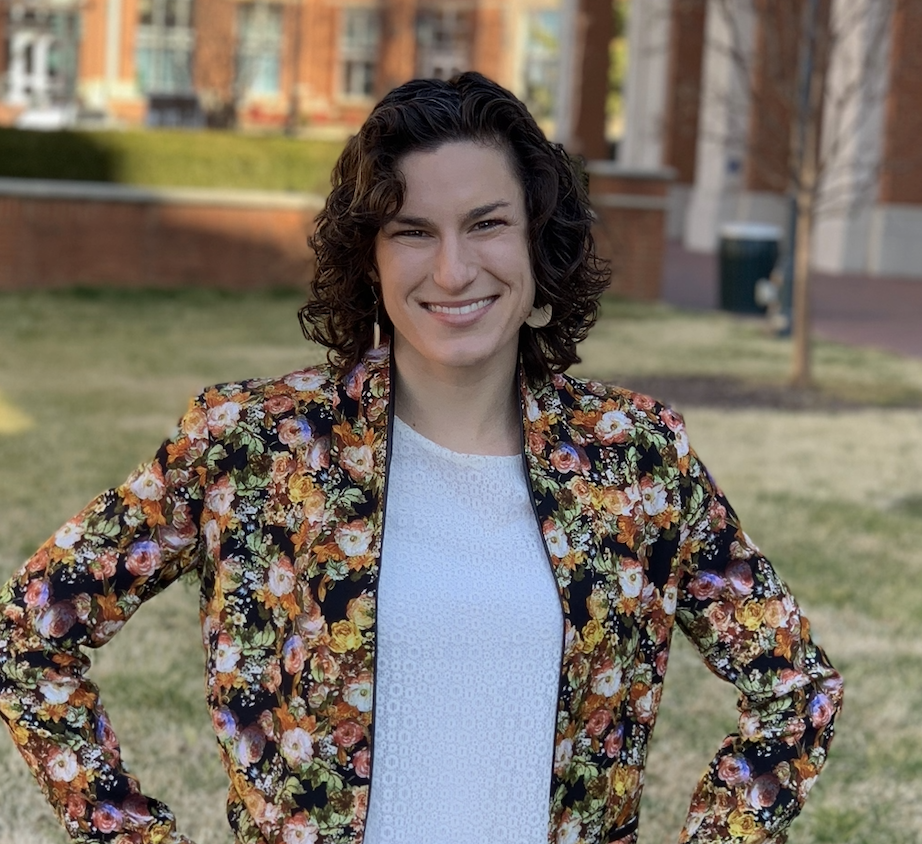 Marissa Zimmet
I was born and raised just across the bay from Tampa, Florida (Go, Lightning!) and attended college at ECU in Greenville, North Carolina. I am a devout Catholic and am active in my parish in Charlotte, North Carolina. Outside of work, I love to run, hike, watch movies and hockey, and spend time with my dog, Rose, and my cat, Toasty, who are both rescues.