Samson is just one of the Bible's many fascinating figures. From his remarkable birth, his supernatural strength, the details of his life — and his struggle with morality — there is much to ponder.
READ ALSO: BIBLE SUPERHEROES WHO SHOW INCREDIBLE STRENGTH
And did you know that the "Samson" movie took the biblical story — which is found in the Book of Judges — and brought it to the big screen? Starting at the end of June 2021, the film is available to be streamed on Pure Flix.
Samson Cast
The cast of the "Samson" movie helps bring the biblical story to life. The ensemble includes actor Taylor James, who portrays Samson, as well as Caitlin Leahy as Delilah.
Additionally, actor Billy Zane plays King Balek and Lindsay Wagner plays Zealphonis. You can see a full cast list here, and you can catch the film here.
As you prepare to watch the "Samson" movie, here are some fascinating biblical facts about the life of Samson:
Samson's Birth Was Foretold By an Angel
In Judges 13, we learn the story behind Samson's birth. His father, Manoah, and his wife were unable to have children, but then an angel appeared with a powerful and comforting message. Judges 13:3-5 (NIV) has more:
"A certain man of Zorah, named Manoah, from the clan of the Danites, had a wife who was childless, unable to give birth. The angel of the Lord appeared to her and said, 'You are barren and childless, but you are going to become pregnant and give birth to a son. Now see to it that you drink no wine or other fermented drink and that you do not eat anything unclean. You will become pregnant and have a son whose head is never to be touched by a razor because the boy is to be a Nazirite, dedicated to God from the womb. He will take the lead in delivering Israel from the hands of the Philistines.'"
In the end, the angel of the Lord's proclamation came true and Samson was born.
READ ALSO: VEGGIETALES: WHERE THE ADVENTURE BEGINS!
Samson Was a Nazirite
We see in this section of scripture — as we do in the "Samson" movie — that Samson was a Nazirite. The question you might have is: What is a Nazirite?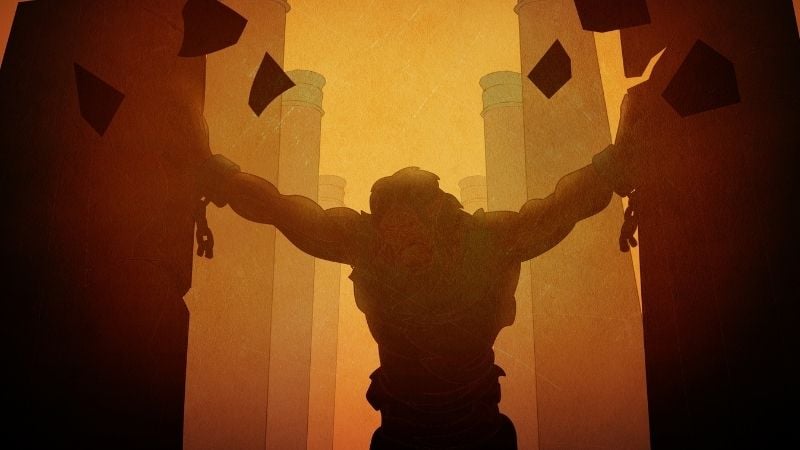 It's a person who takes a special vow to God, as explained in Numbers 6:1-21. GotQuestions.org notes that the Nazirite vow is a voluntary dedication and pledge to God — and to do so completely. The vow has five features: it is voluntary, can be taken by a woman or man, has restrictions, has a timeframe and includes a sacrifice at the end.
Clearly, Samson was under special restrictions and was called to be a Nazirite before his conception.
Samson's Hair Was Never to Be Cut
One detail about Samson that is generally well-known is that his hair was never to be cut. If we revisit Judges 13:5 (NIV), we will see that the angel of the Lord proclaimed that Samson's "head is never to be touched by a razor" and that requirement — uttered before he was conceived — was tied to the fact that he would be a Nazirite.
WATCH: STREAM THE TRAILER FOR 'SAMSON' RIGHT NOW ON PURE FLIX
Samson's Strength Was Tied to His Hair
Delilah betrays Samson after learning that the secret to his strength is his hair. In Judges 16, we see Samson explaining that he was dedicated to God in the womb and that, as a result, his hair could never be chopped off.
"No razor has ever been used on my head," he said in Judges 16:17. "Because I have been a Nazirite dedicated to God from my mother's womb. If my head were shaved, my strength would leave me, and I would become as weak as any other man."
READ ALSO: 5 FAMOUS FATHERS IN THE BIBLE WHO INSPIRE US
Samson Was a Superhero But He Was Also Flawed
Viewers will see in scripture and in the "Samson" movie that Samson was, in many ways, a Bible superhero. That said, he was also deeply flawed on the moral front, particularly when it came to women.
The Gospel Coalition put together a wonderful explainer on some of the unexpected lessons we can take away from Samson's story. One of the elements worth noting is that Samson did things that he saw as right in his own eyes. An example?
In Judges 14:3 (NIV), Samson has a fascinating conversation with his parents about his quest to violate restrictions and marry a Philistine woman:
"His father and mother replied, 'Isn't there an acceptable woman among your relatives or among all our people? Must you go to the uncircumcised Philistines to get a wife?' But Samson said to his father, 'Get her for me. She's the right one for me.'"
READ ALSO: GOD'S PLANS FOR YOU ARE POWERFUL: 5 LESSONS ABOUT LIFE & TRUTH IN THIS CANDACE CAMERON BURE MOVIE
Again and again, we see Samson make the wrong choice when it comes to women. Despite his physical strength, his morals are quite weak.
You can read Judges 13-16 on Biblica to see more on Samson's life, including how it comes to an end. And be sure to watch the trailer for the "Samson" movie on Pure Flix!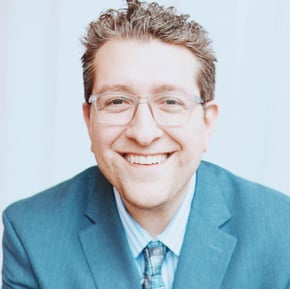 Billy Hallowell
Billy Hallowell has been working in journalism and media for more than a decade. His writings have appeared in Deseret News, TheBlaze, Human Events, Mediaite and on FoxNews.com, among other outlets. Hallowell has a B.A. in journalism and broadcasting from the College of Mount Saint Vincent in Riverdale, New York and an M.S. in social research from Hunter College in Manhattan, New York.