The new movie "Romance at the Vineyard" is a love story on multiple levels. It's a beautiful reminder that there's more to life than just work, and that it's never too late to create your own path.
"It's about slowing down, figuring out your life values and what's important to you," said Tim Ross, who plays Ethan Blake.
Want to dive deeper into Pure Flix Originals? Subscribe to the Pure Flix Insider email newsletter
Set at a family-owned vineyard tucked away in Santa Barbara, "Romance at the Vineyard" centers on Allee Balzerini, whose grandparents own a vineyard that's struggling to keep afloat. Allee vows to do whatever it takes to save her family's vineyard and prove to her grandparents that she is ready to take over management of the vineyard.
"Allee is fighting really hard to keep her family together and the vineyard together. Their family connection is built through this vineyard and she's trying to keep that alive," said Susie Abromeit, who plays Allee.
Everyone can relate in some way to Allee's love for her family and her desire to keep her family's traditions alive. She has a big heart—for her family and for her work. Almost too big; Allee's determination to take care of the vineyard and see that it survives consumes her.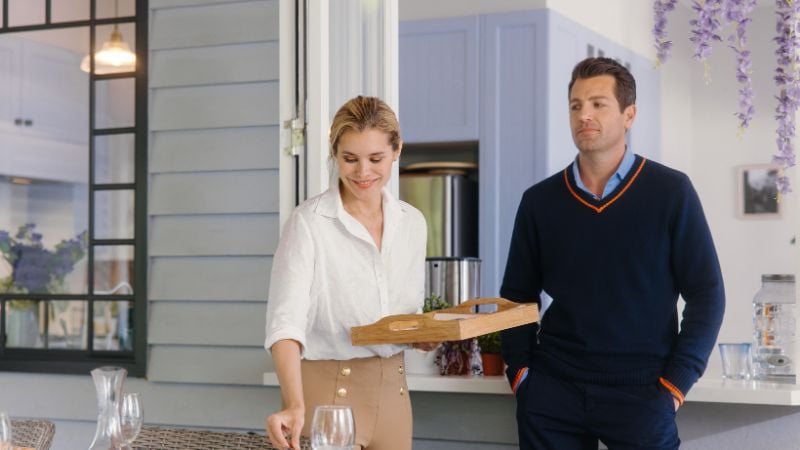 With work her focus, Allee doesn't have much time for anything else, least of all love. Her desire to prove herself to her grandparents so she can take over and they can retire comes from a good place. She wants to give back to them to show how much she appreciates them taking care of her and her brother growing up.
Yet Allee has built up walls that prevent her from being open to love. While she's trying to prove herself to her grandparents, they want her to enjoy her life in the present moment.
When we meet Ethan, he too is a workaholic, hungry and determined to land his next sale, which leads him to be a guest at the vineyard's bed and breakfast. But as Ethan gets to know more about Allee and her family, the more he understands her love for the vineyard and how special the place is to the family.
"As [Ethan] starts this journey with her, he falls in love with her heart and the vineyard and how she fights for love at all costs," Abromeit explained.
Read Also: Danica McKellar Dusts Off Dancing Shoes for Upcoming GAF Film
As Allee and Ethan become closer, they realize that neither of them have a work-life balance, which has closed them off to finding love for quite some time. Ethan's friend has to remind him, "There is so much more to life than the corner office."
In the end, both Ethan and Allee learn how to open up their hearts once again to the possibility of love and prioritizing life outside of work.
If you're ready to escape to a beautiful countryside vineyard, tune into the premiere of "Romance at the Vineyard" on Great American Family on Saturday, August 5 at 8pm ET. Then starting August 11, stream the film anytime only on Pure Flix.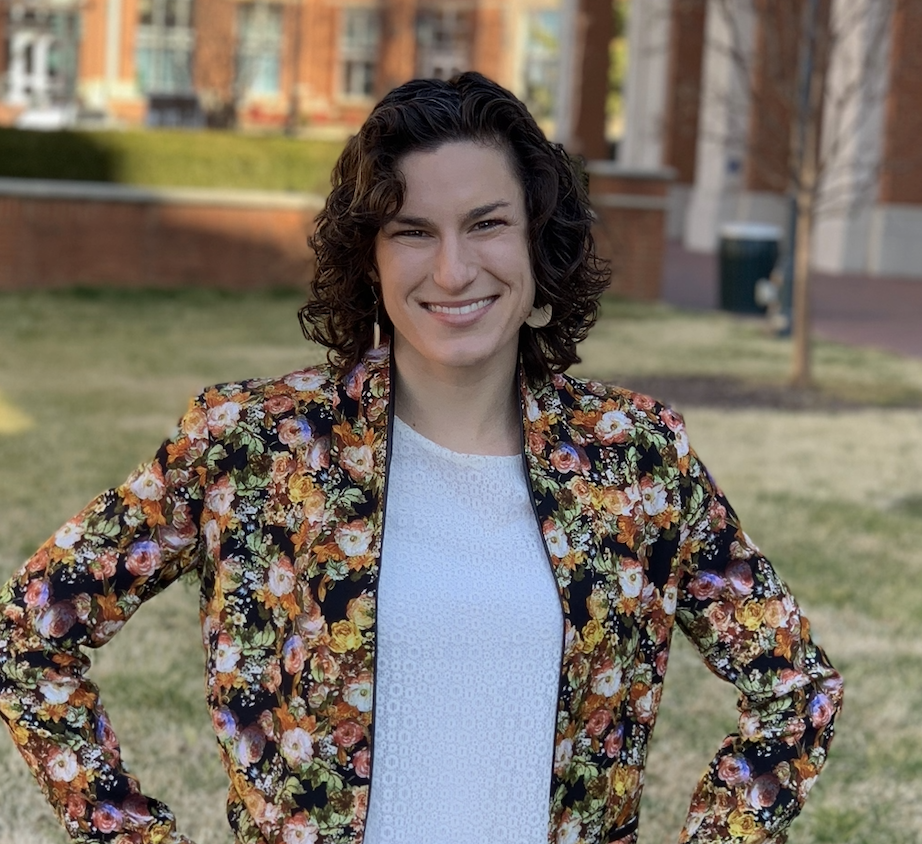 Marissa Zimmet
I was born and raised just across the bay from Tampa, Florida (Go, Lightning!) and attended college at ECU in Greenville, North Carolina. I am a devout Catholic and am active in my parish in Charlotte, North Carolina. Outside of work, I love to run, hike, watch movies and hockey, and spend time with my dog, Rose, and my cat, Toasty, who are both rescues.