The pace of today's hectic world seems to accelerate year after year. It can be so easy to allow our "busyness" to rob us of the peace that Christ has promised us. Prayer and meditation through the Bible and inspirational quotes about peace can restore a sense of balance in our lives and remind us of what is truly important.
Martin Luther King Jr. Day is a good time to remember the peace that he fought for and that we continue to strive to bring about in our nation. Martin Luther King Jr. won the 1964 Nobel Peace Prize for his work to bring equal rights for all. The ideals he championed are still needed today.
DOWNLOAD NOW: CHRISTIAN MOVIES THAT TEACH THE FRUIT OF THE SPIRIT – YOUR FREE GUIDE!
Meditate on these quotes about peace and take steps to bring more peace to the world - starting from within yourself.
Martin Luther King Jr. Quotes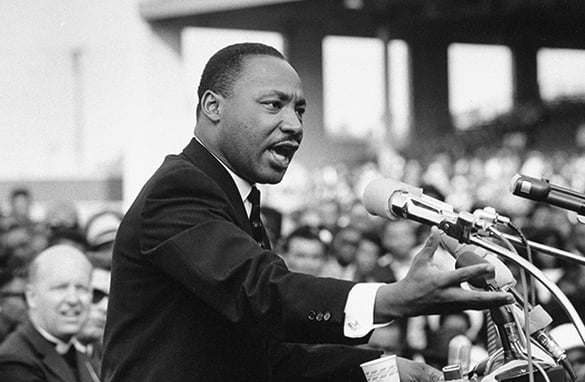 "Darkness cannot drive out darkness; only light can do that. Hate cannot drive out hate; only love can do that." - Martin Luther King Jr.
"Peace cannot be kept by force; it can only be achieved by understanding." - Albert Einstein
"The Lord bless you and keep you; the Lord make his face shine on you and be gracious to you; the Lord turn his face toward you and give you peace." - Numbers 6:24-26 (NIV)
"If we are to have peace on earth, our loyalties must become ecumenical rather than sectional. Our loyalties must transcend our race, our tribe, our class, and our nation; and this means we must develop a world perspective." - Martin Luther King Jr.
"She comes, benign enchantress, heav'n born Peace! With mercy beaming in her radiant eye; She bids the horrid din of battle cease, And at her glance the savage passions die." - Helena Maria Williams
"Peace I leave with you; my peace I give you. I do not give to you as the world gives. Do not let your hearts be troubled and do not be afraid." - Jesus – John 14:27 (NIV)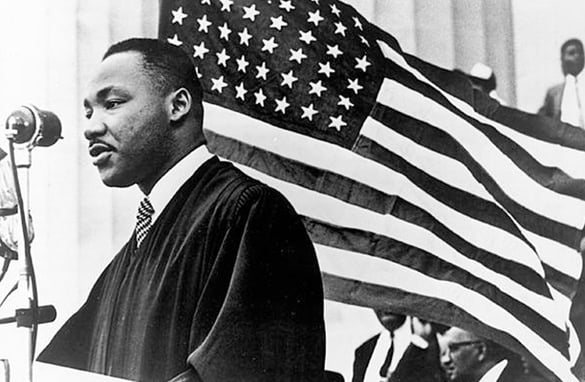 "World peace through non-violent means is neither absurd nor unattainable. All other methods have failed. Thus we must begin anew. Non-violence is a good starting point. Those of us who believe in this method can be voices of reason, sanity and understanding amid the voices of violence, hatred and emotion. We can very well set a mood of peace out of which a system of peace can be built." - Martin Luther King Jr.
"Peace begins with a smile." - Mother Teresa
"Lord, make me an instrument of thy peace. Where there is hatred, let me show love." - Francis of Assisi
Martin Luther King: A Man Of Peace
Martin Luther King preached peace through non-violent means. He drew on his Christian faith to inspire the kind of peace he knew that America, and the whole world, needed.
The Fruit of the Spirits are listed in Galatians 5:22-23 (NIV:
But the fruit of the Spirit is love, joy, peace, forbearance, kindness, goodness, faithfulness, gentleness and self-control. Against such things there is no law.
As the Holy Spirit works in our lives, we are increasingly transformed into people who radiate the peace of God that passes all understanding.
If you want to feel transformation through the Holy Spirit, consider downloading the Pure FlixChristian Movies that Teach the Fruit of the Spirit guide. This free devotional and movie guide is something you can share with the whole family to inspire peace within yourself and others.