If you're looking to instill positive values in your kids, bedtime prayers for children are a key component worth integrating into your nightly routine. Evening prayers can help focus families on the day's blessings, while also teaching kids how to rely on God. It's important during bedtime prayer to ask for various needs and to thank the Lord for his provision.
There are many well-known invocations that can be used for your child's bedtime prayer. From "Now I Lay Me Down to Sleep" to the Lord's Prayer there are unlimited options. But it's important to cultivate original prayers as well that teach kids the importance of taking their real-life needs, wants and thankfulness to God.
The following guidance and bedtime prayers will help by offering steps, parameters and scriptures worth focusing on:
Read Also: 7 Powerful Prayers for God's Protection and Safekeeping
Establish a Nightly Prayer Tradition With Bedtime Prayers for Children
There are many reasons to help your children select bedtime prayers. It's the Christian parent's responsibility to establish prayer routines and the best place to start is with night-time prayers. Here's why you should setup a nightly prayer tradition with your young children:
It helps your kids focus on gratitude. Establishing bedtime prayer practices is a wonderful way to teach your kids to think deeply about what they're thankful for, and to take each element of gratitude directly to God. Through structured prayer, kids can thank God for their day and for all of the blessings in their lives.
Evening prayers teach kids reliance. In an ever-changing world, bedtime prayers offer kids the comfort of knowing that God loves them, and of acknowledging that they are not alone in this world. Prayer teaches reliance and helps build a relationship between children and the Almighty.
Bedtime prayer offers an opportunity for family time. By forming a bedtime prayer tradition, parents can open the door to spending more family time with their children. From reading the Bible together to going over scripture, there are many options for spiritual time as a family. That said, prayer is an essential component that models parents' love for God, while also helping form bonds between kids and parents.
Read Also: 5 Peaceful Night Prayers to End Your Day
Here are some specific night prayers worth using:
Bible Verses & Bedtime Prayers for Children
A Prayer of Gratitude
Before saying goodnight to your kids, sit down with them and say a prayer of gratitude. A child's bedtime prayer time can be essential to reflecting on the day that just passed, while setting the next day on course. Here is a potential prayer to utter:
"Dear God, thank you for this day. Thank you for providing food, a home and a warm bed. Thank you for the love people showed me. Please guide me as I prepare to head to bed and start the day again tomorrow. Please guide my thoughts and actions. In Jesus' name I pray, Amen."
The Lord's Prayer (Luke) - KJV
The Lord's Prayer is one of the most popular invocations in the Christian world. Luke 11:2-4 offers up a shorter version, which could be integrated into bedtime prayer routines. The structure, alone, offers a helpful template. The Lord's Prayer encourages Christians to cling to God's will, to seek forgiveness, to seek God's help in avoiding temptation and to ask for protection against Satan:
"And [Jesus] said unto them, When ye pray, say, 'Our Father which art in heaven, Hallowed be thy name. Thy kingdom come. Thy will be done, as in heaven, so in earth. Give us day by day our daily bread. And forgive us our sins; for we also forgive every one that is indebted to us. And lead us not into temptation; but deliver us from evil."
The Lord's Prayer (Matthew) - KJV
Bible readers are given a bit of an expanded version of this prayer in Matthew 6:9-13 when Jesus proclaims that this is how people should pray. Christ proclaims:
"Our Father which art in heaven, Hallowed be thy name. Thy kingdom come, Thy will be done in earth, as it is in heaven. Give us this day our daily bread. And forgive us our debts, as we forgive our debtors. And lead us not into temptation, but deliver us from evil: For thine is the kingdom, and the power, and the glory, for ever. Amen.
2 Timothy 1:7 - KJV
The Bible offers many wonderful verses to include or use as you consider bedtime prayers for children. 2 Timothy 1:7 reminds kids of the importance of God's role in helping guide each individual. The verse, which can be said in the form of a prayer, goes as follows:
"For God hath not given us the spirit of fear; but of power, and of love, and of a sound mind."
"Now I Lay Me Down to Sleep"
There are different versions of the "Now I Lay Me Down to Sleep" prayer, an 18th century invocation. Rather than merely recite it during evening prayers, considering reflecting on the text with your children. It's a good reminder to keep God at the center:
"Now I lay me down to sleep, I pray the Lord my soul to keep. If I should die before I wake, I pray the Lord my soul to take."
"Now I Lay Me Down to Sleep" (Alternative)
Here's another version of "Now I Lay Me Down to Sleep" to consider as a bedtime prayer for kids:
"Now I lay me down to sleep, I pray the Lord my soul to keep, Watch and guard me through the night, and wake me with the morning light. Amen."
Read Also: 5 Encouraging Morning Prayers to Begin Your Day
Jeremiah 29:11 - KJV
The Bible tells us that God has a plan for our lives — and this is essential to drive home in prayer. Jeremiah 29:11 (KJV) proclaims, "For I know the thoughts that I think toward you, saith the LORD, thoughts of peace, and not of evil, to give you an expected end." Consider an evening prayer centered around this verse:
"God, we know you have plans for our lives. Please help each of us to discover the plan you have for us. We thank You for the day and we ask that You protect our paths and guide us toward you."
A Parent's Prayer for Children
It's also beneficial for kids to hear their parents pray aloud for them. This bedtime prayer for kids offers a powerful invocation on behalf of parents for their children. It's one of the evening prayers that is worth including in your routine:
"Dear God, please help my children as they learn and grow. Please grant them an eternal perspective that helps them to see beyond the here and now. Please help foster this worldview and use me as a parent to plant the right seeds — seeds that will grow and flourish throughout their lives. Please grant my children the wisdom to know right from wrong and to discern what Your divine will is for their lives. And, if and when they fall, please grant me the peace and wisdom to help them get back up. Thank you for the blessing of children, Lord. In the name of your son Jesus I pray, amen."
"Jesus Loves Me" - Anna Bartlett Warner
"Jesus Loves Me" is one of the most popular Christian children's songs in history. It was originally written as a poem by author Anna Bartlett Warner (1827-1915) and was later turned into a song. Here is the text, along with the chorus that was later added by William Bradbury:
"Jesus loves me — this I know, For the Bible tells me so: Little ones to him belong, They are weak, but he is strong. Yes, Jesus loves me, Yes, Jesus loves me, Yes, Jesus loves me, The Bible tells me so!"
It's worth considering this as a prayer or song during bedtime prayer routines.
Read Also: What's the Meaning and History Behind the Lord's Prayer?
"Heavenly Father" -
Kim Lugo
This is yet another prayer for kids that parents can utter during evening prayers. It's another powerful message that tells children how much their parents love them.
"Heavenly Father, up above, Please bless this child that I love, Let her sleep all through the night, And may her dreams be pure delight. When she wakes, be by her side, So she can feel your love inside. As she grows, please don't let go, So she will know you hold her soul. Amen."
If this prayer guidance was helpful, consider some of PureFlix.com's other inspirational prayer guides that focus on mealtime prayers, evening prayers, morning prayers, prayers for forgiveness and invocations for protection, among many others.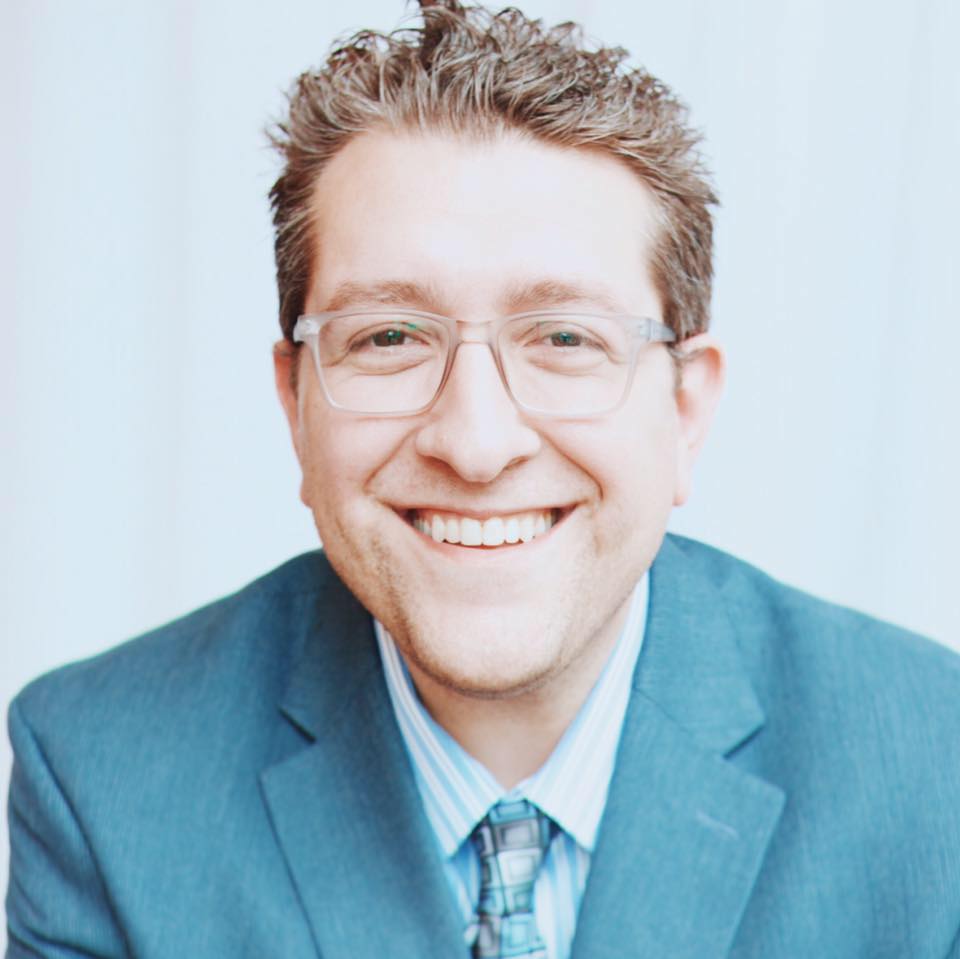 Billy Hallowell
Billy Hallowell has been working in journalism and media for more than a decade. His writings have appeared in Deseret News, TheBlaze, Human Events, Mediaite and on FoxNews.com, among other outlets. Hallowell has a B.A. in journalism and broadcasting from the College of Mount Saint Vincent in Riverdale, New York and an M.S. in social research from Hunter College in Manhattan, New York.