First responders offer life-saving assistance for people in their gravest times of need. Firefighters, police and paramedics often go above and beyond the call of duty, risking their own health and safety to serve and protect.
READ ALSO: Here Are Some Powerful Prayers for Nurses
That's why we wanted to encourage prayer for first responders — invocations for the men and women in uniform who selflessly give of themselves on a daily basis.
Prayer for First Responders: General
We'll start with a general prayer for first responders. This is an invocation you can offer for anyone who serves and protects in your community. If you don't know anyone in particular, you can offer this general prayer for safety and clarity for all cops, firefighters and EMTs:
Lord, please protect the brave men and women in my community who serve as police, firefighters and paramedics. Please guide these men and women and help equip them mentally, physically and spiritually to confront the scenes and scenarios set before them. I pray for strength and for Your guidance. In Jesus' name, Amen.
Also, consider this specific prayer for first responders whom you know:
Lord, I pray for Your provision and love in the life of ________________. Please guide and be with [him/her] on the road today as [he/she] responds to the call of duty. [His/her] job isn't easy, but You have called [him/her] to it. With that in mind, I pray for Your supernatural guidance and peace, Lord. Please blanket [him/her] with Your love. In Jesus' name, Amen.
INSPIRING PRAYERS: Powerful Guidance and Prayer on an Array of Topics
Watch "Vindication," a faith-based crime drama that follows the investigative work of Detective Gary Travis right now on Pure Flix:
Police Prayer
Next, let's explore a police officer's prayer you can say for guidance, discernment and safety. Remember: police face daily uncertainty, potential violence, crime and other unpalatable events.
They are often the first responders in dangerous and difficult scenes — scenarios many of us cannot even fathom. With that in mind, you can adapt this police officer's prayer to be a general invocation for first responders or a specific prayer geared toward a police officer you know personally:
Lord, I pray for discernment for the police officers in my community. Being a cop is a difficult job with many split-second decisions that can mean life or death. I ask that You shower Your discernment, guidance and love on the police. Please help bring unity and peace between cops and the community, and give clear-mindedness to everyone involved, Lord. We thank You for all You do for us. In Jesus name, Amen.
Some police departments also routinely publish various versions of a police prayer such as this one — an invocation that seeks wisdom, protection, strength and courage:
Oh Almighty God, whose great power and eternal wisdom embraces the universe, watch over all policemen and law enforcement officers. Protect them from harm in the performance of their duty to stop crime, robberies, riots, and violence. We pray, help them keep our streets and homes safe day and night. We recommend them to Your loving care because their duty is dangerous. Grant them Your unending strength and courage in their daily assignments. Dear God, protect these brave men and women. Grant them Your almighty protection, unite them safely with their families after duty has ended. Amen.
READ ALSO: 7 Powerful Prayers for God's Protection and Safekeeping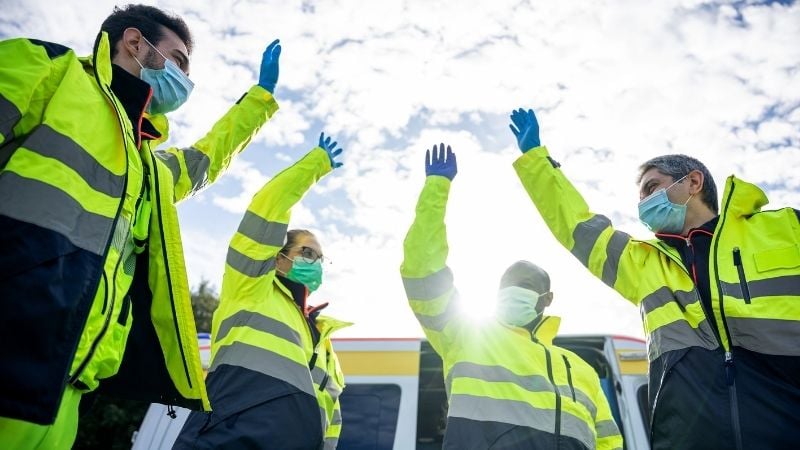 Firefighter's Prayer
Next, let's explore a firefighter's prayer you can say for the men and women who willingly put themselves in harms way. These heroes run toward danger in an effort to save and protect lives:
Dear God, please protect the firefighters who serve in my community. Lord, I ask for Your protection and discernment for these men and women as they face unpredictable blazes and must sacrifice their safety to ensure others survive and thrive. Please provide Your covering and courage to firefighters who do so much for their community. In Jesus' name, Amen.
Watch "Fireproof," starring Kirk Cameron and streaming now on Pure Flix. In an attempt to save his marriage, a firefighter uses a 40-day experiment known as "The Love Dare."
That, of course, is just one invocation, as there are plenty of other options for a firefighter's prayer that you can utter for general first responders or for specific men and women you know. The International Fire Chiefs Association published another option to consider:
When I am called to duty, God wherever flames may rage, give me strength to save a life, whatever be its age. Help me to embrace a little child before it's too late, or save an older person from the horror of that fate. Enable me to be alert to hear the weakest shout, and quickly and efficiently to put the fire out. I want to fill my calling and to give the best in me, to guard my neighbor and protect his property. And if according to Your will I have to lose my life, bless with Your protecting hand my loving family from strife.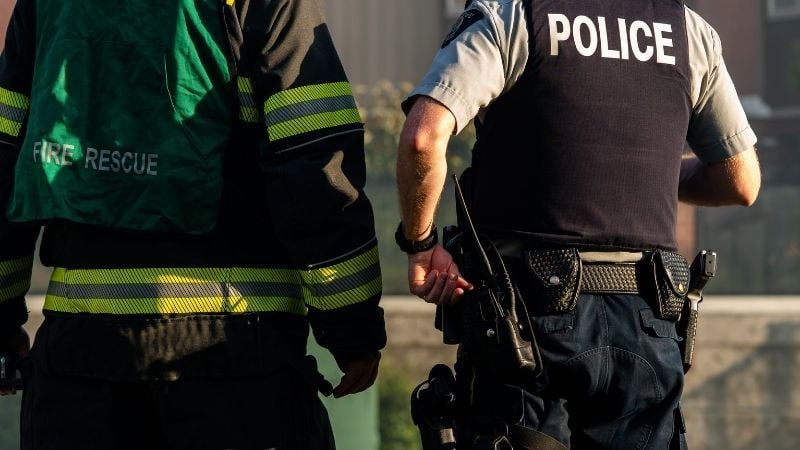 EMS Prayer
Finally, let's explore an EMS prayer that can be said for any medical professional dealing with emergencies — one that can be adapted to general EMS workers or paramedics you know personally:
Lord, please help EMS workers in my community to grapple with the sometimes heartbreaking scenarios they see on a daily basis. I ask for Your love, comfort and provision as these men and women respond to medical emergencies. Please provide Your strength and heart for these men and women, and guide them with the right words and actions as they live out their heroism. In Jesus' name, Amen.
READ ALSO: We All Need These 16 Bible Verses About Safety, Sanity and Comfort
A Final Prayer for First Responders
A final prayer for first responders takes into account the oft-times difficult and painful images and situations they encounter. Many of these scenarios can create struggles that plague or remain with these professionals.
It's easy to ignore or look past the toll this can take, but when one pauses to consider the oft-times horrific and difficult events that unfold, one must also remember that police, firefighters and paramedics are human beings and, in turn, should be prayed for so they can gain the strength needed to navigate these difficulties.
Watch "Coast Guard Alaska," a show that examines life for Coast Guard men and women at Air Station Kodiak, where they police the area, perform rescues, protect the environment and oversee safety of marine transportation: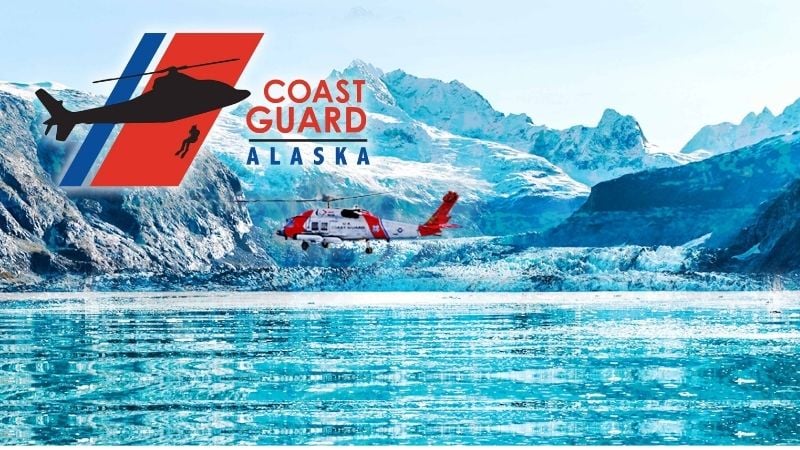 Here is a final prayer for first responders:
Lord, I ask that you come alongside [insert first responder's name] and help [him/her] navigate the painful and unimaginable images [he/she] has seen and observed. Lord, please help [him/her] to cope and, in addition to Your strength, please also connect [him/her] with friends, loved ones and professionals who can help navigate these perils. I thank You for [his/her] bravery and I pray that You would sustain and guide [him/her].
We hope these prayers for first responders inspire you. Even if you don't know a cop, paramedic or firefighter, consider using these prayers as guides as you ask God to protect and guide these heroes.
Want more inspiration? Consider signing up for a free Pure Flix trial so you can access thousands of faith and family-friendly movies, TV shows and original series.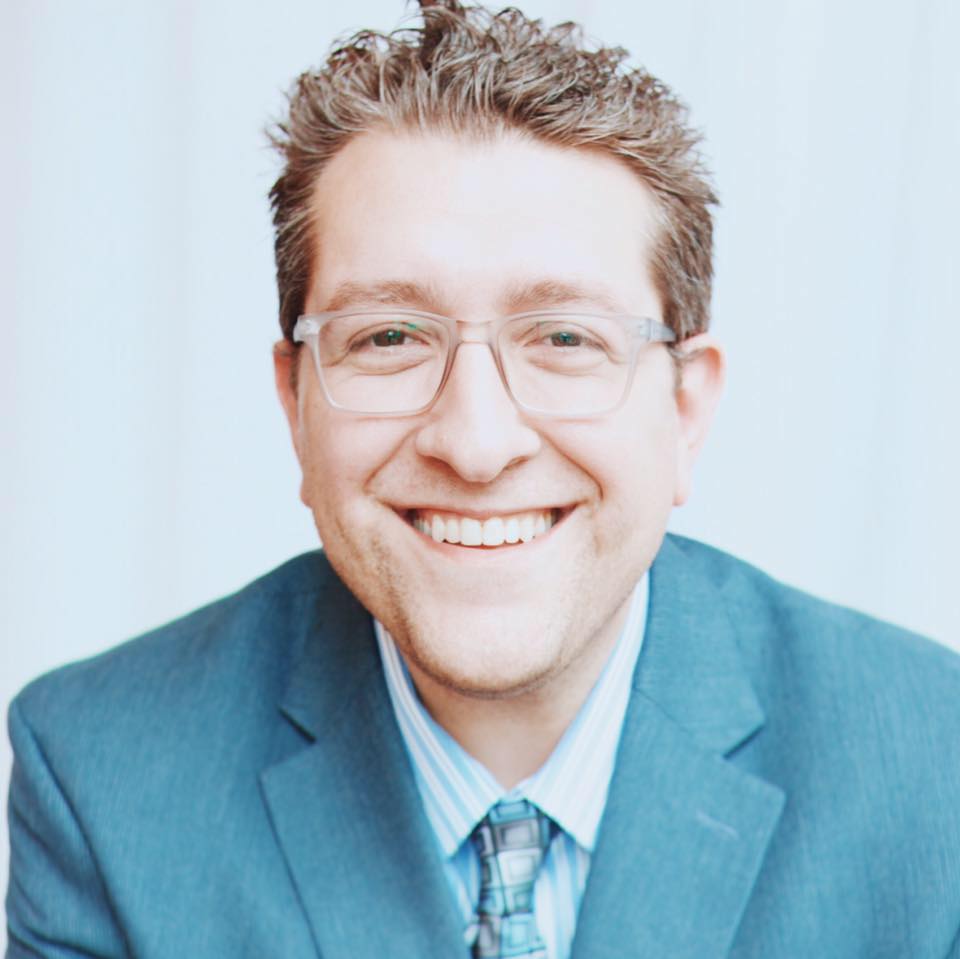 Billy Hallowell
Billy Hallowell has been working in journalism and media for more than a decade. His writings have appeared in Deseret News, TheBlaze, Human Events, Mediaite and on FoxNews.com, among other outlets. Hallowell has a B.A. in journalism and broadcasting from the College of Mount Saint Vincent in Riverdale, New York and an M.S. in social research from Hunter College in Manhattan, New York.