Parenting is one of the most rewarding — and difficult — jobs around. While we often celebrate parents during events like National Parents' Day, Mother's Day and Father's Day, we don't always think through some of the day-to-day pieces of advice that can assist moms and dads with their Christian parenting.
But before we explore some powerful prayers for parents, let's examine the roots and purpose of National Parents' Day.
Pure Flix is proud to announce our first EVER Family Camp Guide! We've outlined 6 weeks' worth of movies (with accompanying devotional and discussion questions) and provided fun-filled family activities to keep every member of your busy family engaged, encouraged, and entertained this summer! Download the free guide today!
National Parents' Day 2021
Most Americans are more than familiar with Mother's Day and Father's Day, but National Parents' Day is a bit different. The holiday, which was created to encourage governments to support the role of parenting in children's lives, unfolds on the fourth Sunday in July each year.
New York Life further explained the roots of this day:
"Every year on the last Sunday of July, National Parents' Day is celebrated to recognize the role of parents in children's lives. In 1994, Congress unanimously passed The Parents' Day Resolution to support the role of parental guidance in building a strong, stable society."
But while it might be nice to celebrate the role of moms and dads on a specific day, it's essential to help inspire them to engage in vibrant Christian parenting throughout the year.
So, as some commemorate National Parents' Day, let's explore some of the prayers for Christian parents that can help guide and refocus families on what matters most.
Prayers for Christian Parenting
Prayer for Wisdom: From Parents
This is a prayer for wisdom. Navigating parenthood and raising Jesus-loving kids isn't easy, but anything is possible with God. This prayer from parents to the Lord seeks knowledge and help from the Almighty:
Lord, please help me as a parent to guide my child in Your ways. Please give me the wisdom that only You can impart. Help me to see clearly through the fog of daily chaos, responsibilities, problems and joys. Please help me to model and guide my children each and every day, helping them grow into people who deeply love You. In Jesus' name, Amen.
One important attribute to instill in our kids is kindness. This is just one of the themes you'll see in the movie "Switched," now streaming on Pure Flix. Here's a synopsis: "Tired of being bullied, Cassandra prays that her nemesis will have to walk a day in her shoes. When her prayer is answered in an unexpected way, the girls get 'Switched.'"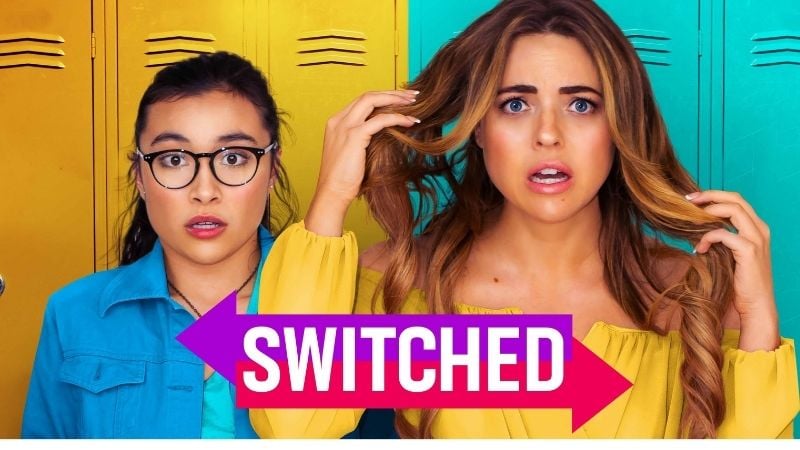 Watch the movie today on Pure Flix with a free trial.
Prayer for Wisdom: For Parents
This is a prayer for parents in our lives. Whether it's a son, daughter, brother, sister or some other loved one, say this prayer to inspire the Christian parenting journeys of those in your life who have children:
Lord, I pray for [insert names]. Please help them to seek Your face daily and please guide them through the challenges they are sure to face as parents. Lord, there are so many challenges today. I just ask that You offer the peace that only You can offer, the guidance that only You can offer — and the hope needed to successfully parent their children. I pray for energy, good health, clarity and heartfelt love to overtake [insert names]. Thank you, Lord. In Jesus' name I pray, Amen.
Prayer Amid Struggles
This is a prayer for a parent whose child (or children) are experiencing difficulties or who have gone wayward:
Lord, please guide and protect [insert names]. Please put a hedge of protection around them. Proverbs 22:6 talks about starting off children in the right direction. I have done that, Lord, and I just pray that You would help [insert names] to return to the right path, and that You would guide [him/her]. I believe in Your promises, Lord, and I ask You to help our family navigate this difficult time.
If you're looking for positive content for your kids, consider streaming VeggieTales on Pure Flix! Stream the classics here.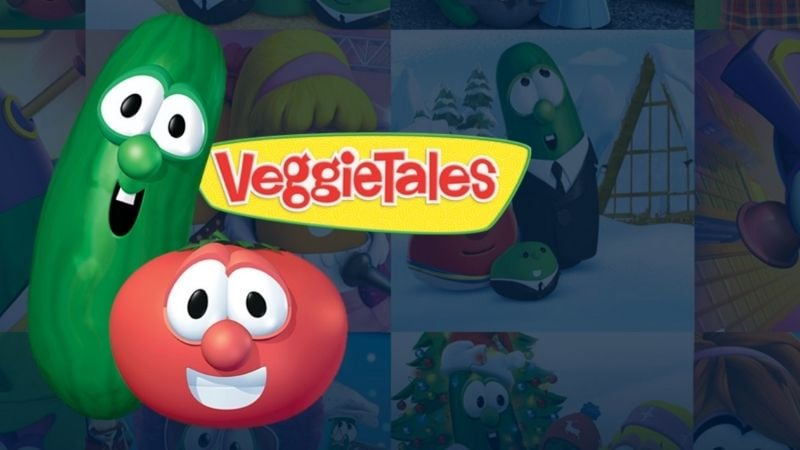 Prayer for Fellow Parents
One thing that can help Christian parenting is finding other parents who are going through similar things. As National Parents' Day is upon us, consider making a list of other parents at your church or in your community who could use a little prayer. Here's an invocation you can offer for them:
Lord, I pray for the parents in my [church or community]. I ask that You would help them as they navigate raising their children in an increasingly difficult culture. Please give [specific names of those navigating Christian parenting] strength, conviction and Your eternal truth. Equip them to face the day-in-day-out challenges that parenting normally brings, but please also help them to navigate their children toward Your plans for their lives. Thank you, Lord. In Jesus' name, Amen.
READ ALSO: 7 PARENTING TIPS FOR BUILDING A BIBLICAL WORLDVIEW IN AN AGE OF MASS MEDIA
Prayer for Our Nation
America is at a crossroads. As secularism increases, many people are turning from God. This prayer offers a simple reminder about the importance of turning to God and putting Him at the center of our nation — and our individual hearts:
Lord, please help America to turn back to You, Lord. I pray for revival. I pray for more Christian parents to raise their children based on the path You have set for them. Thank you, Lord, for all You have given us. Please use me to reach others and, as I guide my children, I pray for Your guidance and strength. I also pray that You would help me to reach others with Your message of love, hope and redemption. Please turn us back to you. In Jesus' name, Amen.
That brings us to the end of our prayers for Christian parenting. Please be sure to check out thousands of faith and family-friendly movies, TV shows and original series that are streaming right now on Pure Flix.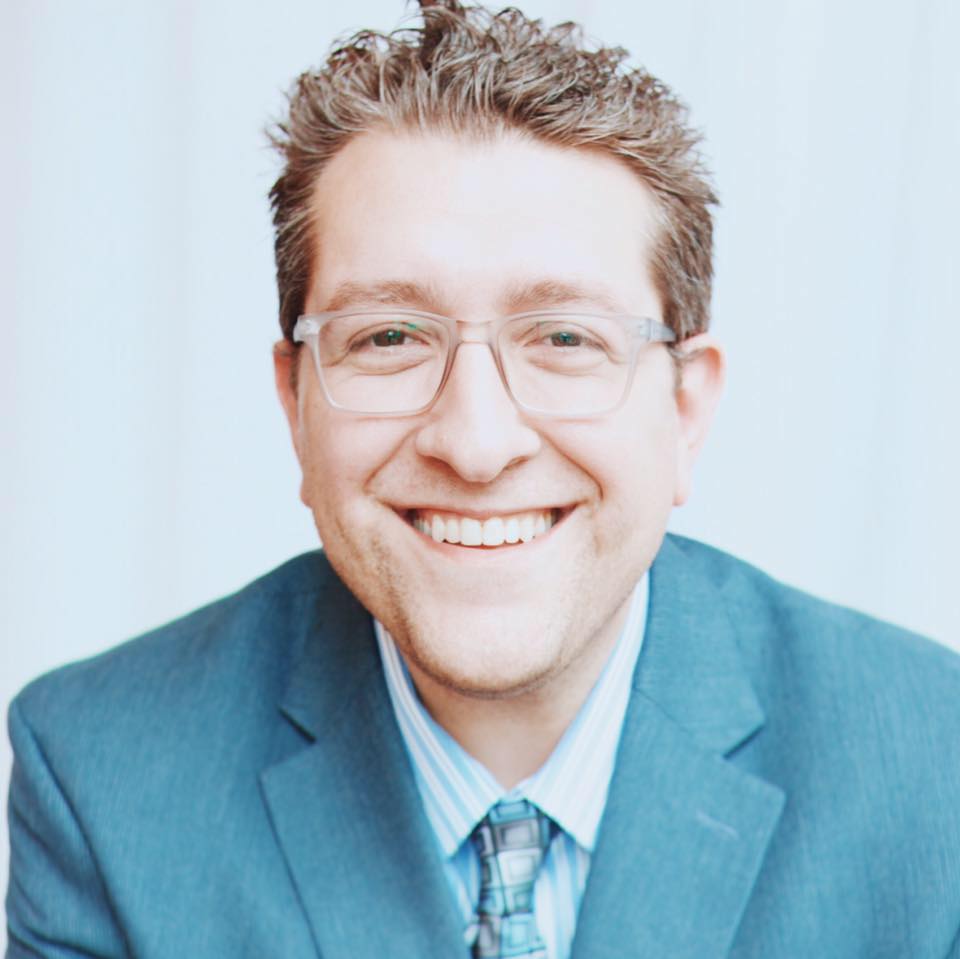 Billy Hallowell
Billy Hallowell has been working in journalism and media for more than a decade. His writings have appeared in Deseret News, TheBlaze, Human Events, Mediaite and on FoxNews.com, among other outlets. Hallowell has a B.A. in journalism and broadcasting from the College of Mount Saint Vincent in Riverdale, New York and an M.S. in social research from Hunter College in Manhattan, New York.