Pregnancy is a beautiful and sometimes difficult journey. Trying to conceive or carry a child to term is an important time to lean on God. Historically, the Judeo-Christian tradition has placed a significant emphasis on the blessing of children. It's no wonder, then, that there are many beautiful prayers for you to offer up whether you're trying to get pregnant or already are.
Looking for inspiration in your motherhood journey? You'll want to watch the new Pure Flix Original movie, "An Unlikely Angel," available on August 26! Here's the synopsis: Janie is a power player in the boardroom but is falling apart at the thought of becoming a mom. A silent prayer for help is answered in very unlikely ways when an Angel intervenes and fast forwards her life. Can Janie learn to trust God and find purpose and meaning in her new role?
Prayers for Pregnancy, Fertility, and Family
Though prayer is as simple as speaking your heart to God, sometimes it can be hard to know what to say. These historic Jewish, Catholic, and Christian prayers will inspire you with poetic and uplifting prayers. Meditate on them when you are anxious or at a loss for words.
READ ALSO: 5 ENCOURAGING PRAYERS FOR MOTHERS
Prayer for Conception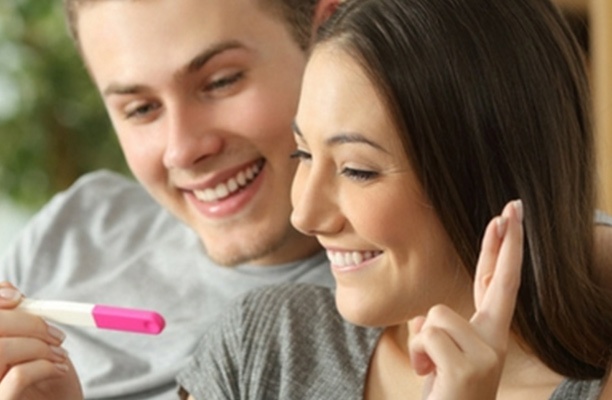 This modern Israeli prayer, written by Ruth Lazare, is a modern Israeli prayer typically recited before a Jewish ritual bath. It emphasizes purity and preparation, and its poetic request of God is perfect for couples and mothers trying to conceive:
My God, Creator of beauty and purity , molder of body and soul, I am the woman now standing before You in prayer. Purify me at brooks of water, anoint me with myrrh and incense, renew light within me like the radiance of the moon. My Lord, my womb which You have given me Is pure; place a soul in my midst. Then may my home be whole before You, and my insides be lined with love.
READ ALSO: WHAT DOES THE BIBLE SAY ABOUT CHANGE? SCRIPTURES ON CHANGE TO HELP WITH TIMES OF TRANSITION
Prayer for Fertility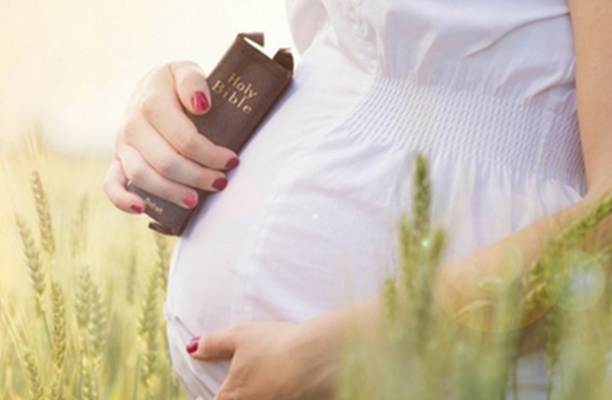 A simple but sweet plea, this Catholic prayer for fertility will put your deepest desire into words:
You know my deep desire for a child. A little one to love and to hold, to care for, to cherish. Grant that my body may conceive and give birth to a beautiful, healthy baby in Your holy image. Guide me in all my choices so that this conception, my pregnancy, and my baby's birth are in line with Your will. Heavenly Father... hear this prayer of my heart, mind, and spirit. Amen.
Prayer for Easy Pregnancy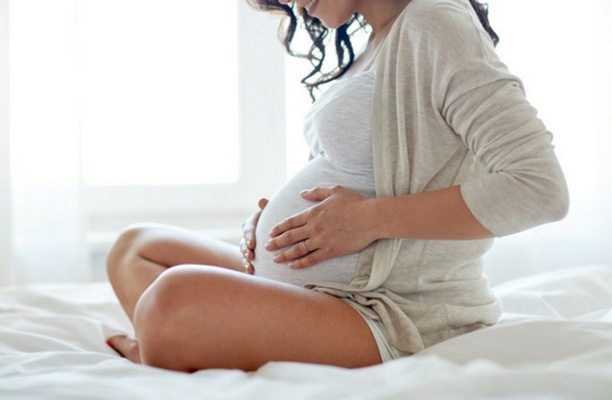 This historic prayer originally appeared in the 1825 prayer book, "Yiddish Zultsbach." It is a prayer that asks God for an easy, strong pregnancy:
May it be your will God, my Lord and the Lord of my ancestors, that you will ease for me the difficulty of pregnancy, and that You will increase my strength, and the strength of my fetus. And that you will save me from the fate of Eve, who was punished, "I will increase your suffering and distress, with suffering you will give birth to children." When my time to give birth will arrive, I will give birth easily, and without any pain, and the baby will go out into the air of the world easily, and without any harm to me or to the baby. And the baby will be born with good luck [mazal tov], into life, peace, health, wealth, and honor, and will find grace in Your eyes and in the eyes of all your creations, and through this child will be fulfilled the verse: "There will not be a mourner or a barren woman in your land, I will give you a full life."
Prayer for Baby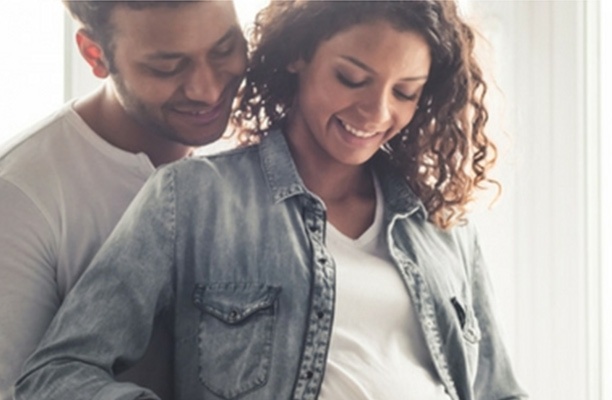 Nancy Campbell, from the women's ministry "Above Rubies," wrote this modern Christian prayer for expectant mothers:
Father, I thank You for filling my womb with life. I know this precious little baby comes from You and has been destined by You from the beginning of the world. I thank You for this miracle growing inside me, in the "secret place" of my womb. I thank you that You are giving this little baby to us as a gift, but also as a gift for the world. We can't wait to see another image of Yourself come forth into this world and the plans You have for this child.

We ask you, Father, in Jesus' name, to hedge our little baby about with Your mighty protection. Watch over this little one each day as You intricately create him/her in the hidden sanctuary of the womb. We ask for Your divine health and that you will sustain me in good health and vitality throughout this whole pregnancy.

I ask that You will fill me with Your joy and that everyone will see the glory of God upon me as I nurture this precious life within me. Thank You again for this amazing miracle and for giving us an eternal soul that will live forever. It is awesome to think that I am part of something eternal.

I pray that You will keep this baby growing in the womb until FULL TERM and this baby will come forth in Your perfect timing.

In Jesus' name. Amen.
Read Also: THIS MUST-SEE CHRISTIAN MOVIE IS A 'BEACON OF LIGHT' FOR WOMEN
Prayer of Thanks
Complaints during pregnancy are common. Stress, pain and general discomfort are familiar side effects of pregnancy but don't forget what a blessing God has given you. When you are stressed or just need to pause and say "thanks," here is a beautiful and simple prayer:
Dear Lord,

Thank you for the blessing you have given me in my womb. When I am stressed or tired, gently remind me of the exciting future that is to come. Thank you for keeping me and my child safe and using this pregnancy to grow me as a wife and mother.

Amen.
For more inspiration, be sure to download your free copy of "Christian Movies That Teach the Fruit of the Spirit."
Sarah Hartland
Sarah Hartland knew she wanted to be a writer from the time she wrote her first short story in the fourth grade. By the time she was in high school, she had written two novellas and countless short stories. It was her love of storytelling that led her into marketing and media.
Sarah freelanced throughout her time at Colorado Christian University, where she graduated with a Bachelor's degree in Business Administration. At CCU, Sarah competed in speech and debate across the country, securing multiple awards and a national debate championship. She co-lead CCU's first-ever broadcast media program, CCU.TV, and served as the program's Student Producer during her senior year.
When she's not writing blog posts or editing a video, Sarah loves to swing dance, ski, travel, or visit her seven younger siblings in Montana.