With 2022 finally coming to a close and 2023 upon us, millions of Americans are sure to begin crafting resolutions, proclamations and pledges — promises to enact change in their lives in the new year. Unfortunately, many of us fail to live out those changes. We might commit to working out, heading to the gym daily or perhaps trying more diligently to have healthy relationships.
READ ALSO: 17 Bible Verses About a New Beginning for the New Year
The sky is the limit when it comes to resolutions. But while keeping these pledges can be tough — and while there are many areas of improvement we might pinpoint — perhaps it's most important that we resolve to improve and intensify our spiritual lives and walks
So, let's explore five powerful Bible verses for 2023 that can help us enter the new year in a powerful, God-honoring way:
Powerful Bible Verses For the New Year
Jeremiah 29:11 (NIV)
"'For I know the plans I have for you,' declares the LORD, 'plans to prosper you and not to harm you, plans to give you hope and a future.'"
This verse is a powerful reminder that we all need faith, hope — and the Lord. No matter what we face, no matter what we fear, God has a plan for our lives.
Rather than meandering through life without seeking that plan, let's enter 2023 through prayer, and by asking God where He wants us in life. If you're struggling, take it to God. Sometimes, it's hard to believe that His plan is greater than our plan. But as we plan the new year with God, He can help us map out our goals for 2023 through prayer and discernment. When we follow His will for us and allow Him to show us what He wants for us in this new year, we will be better equipped with hope and trust in God as we enter 2023.
WANT HOPE & INSPIRATION? SIGN UP FOR THE PURE FLIX INSIDER EMAIL NEWSLETTER
If you're uncertain, appeal to Him. This Bible verse for the new year reminds us that we serve a God who loves and cares for us. Let this be the year you totally trust and turn to Him.

1 Peter 1:3 (NIV)
"Praise be to the God and Father of our Lord Jesus Christ! In his great mercy he has given us new birth into a living hope through the resurrection of Jesus Christ from the dead."
Jesus' sacrifice changed everything. Let's remember that, even when we lack hope and are scared, we can find solace in Jesus. The new year Bible verse, 1 Peter 1:3, reminds us that God is faithful and merciful, even as we enter a new year. This Bible verse about a new beginning is a great way to kick off the New Year, with hope and trust in Jesus' coming.
And when we need faithfulness and mercy, we know there's a source from which we can find it. This is yet another wonderful verse to keep in mind as we head into the new year.
Ephesians 4:22-24 (NIV)
"You were taught, with regard to your former way of life, to put off your old self, which is being corrupted by its deceitful desires; to be made new in the attitude of your minds; and to put on the new self, created to be like God in true righteousness and holiness."
The Bible verse for a new year, Ephesians 4:22-24, is an important reminder of the life we can lead in Christ. We put away our "former way of life" and our "old self" and we seek God's face as we enter the new year. Even if we fall or make a mistake, we can rededicate ourselves to the Lord, as this a Bible verse for a new beginning gives us that hope and tells us of God's endless mercy.
READ ALSO: 20 Bible Verses About Strength: God's Word on Faith in Hard Times
Let's pray over this Bible verse for 2023 and work hard to be like God in every way. We can do this through scripture reading, prayer and fellowship with fellow Christians — people who can help us live right and focus on what truly matters in life.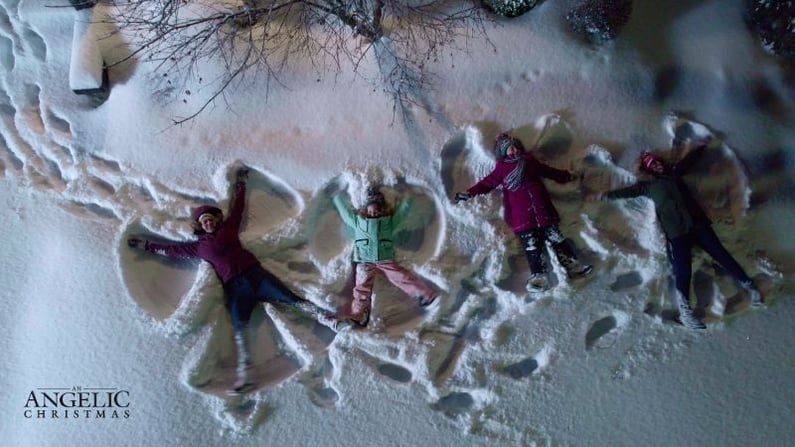 Philippians 4:6 (NIV)
"Do not be anxious about anything, but in every situation, by prayer and petition, with thanksgiving, present your requests to God."
As we head into this new year, make a commitment to work hard not to be overtaken by fear. When we feel anxiousness creep in, let's turn to God with this Bible verse for the new year. Let's also remember to be thankful for all we have.
It's so easy to fall into a spirit of complaining. But when we sense that coming, Philippians 4:6 is a powerful verse that can help us to focus, instead, on keeping God at the center of our lives.
1 Corinthians 6:12-14 (NIV)
"'I have the right to do anything,' you say—but not everything is beneficial. 'I have the right to do anything'—but I will not be mastered by anything. You say, 'Food for the stomach and the stomach for food, and God will destroy them both.' The body, however, is not meant for sexual immorality but for the Lord, and the Lord for the body. By his power God raised the Lord from the dead, and he will raise us also."
The Bible makes it clear that we are to respect our bodies. Whether it's what we're eating, a lack of exercise or a bad relationship, we must consider how we can be better and healthier. This Bible verse about a new beginning tells us that we can make physical goals as well as we enter the new year. God only gave us one body, let us make commitments in the new year that keep our bodies healthy and in shape in order to honor God.
As we approach 2023, look for ways to better live out the truths in these powerful verses.
Bible Verses for 2023
Matthew 22:36-40 (NIV)
"Teacher, which is the greatest commandment in the Law?"
Jesus replied: " 'Love the Lord your God with all your heart and with all your soul and with all your mind.' This is the first and greatest commandment. And the second is like it: 'Love your neighbor as yourself.' All the Law and the Prophets hang on these two commandments."
What a powerful reminder to bring into this new year? This Bible verse for 2023 is essential to focus on time keeps turning. If we continue to love God and others, as Jesus commands, we'll spend out time, money and energy on the things that matter most in this world: our spiritual health and human connections.
2 Corinthians 4:17-18 (NIV)
For our light and momentary troubles are achieving for us an eternal glory that far outweighs them all. So we fix our eyes not on what is seen, but on what is unseen, since what is seen is temporary, but what is unseen is eternal.
This chapter of the Bible was written by Paul and reflects upon the brutal suffering he endured while spreading the good news. Paul knows better than most that this life will offer pain, persecution and trials. But he remained fixed on "eternal glory." What a wonderful reminder as we enter 2023 – stay fixed on the end goal – and find strength and courage in God's promises.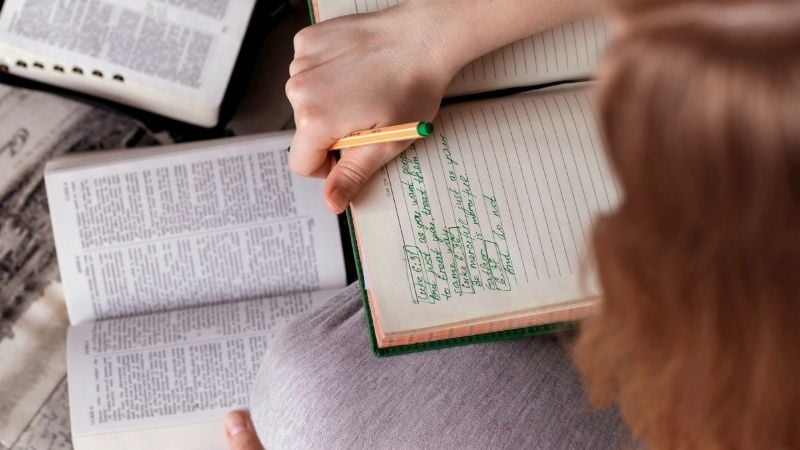 Isaiah 43:18-19 (NIV)
Forget the former things; do not dwell on the past. See, I am doing a new thing! Now it springs up; do you not perceive it? I am making a way in the wilderness and streams in the wasteland.
This Old Testament Bible verse for 2023 was written by the prophet Isaiah during his captivity in Babylon. If we seek God and ask Him to show you His purpose and plan for you, He will answer, even in the most unexpected ways. Begin the year with a thoughtful prayer for guidance and strength this year. This is another Bible verse for the new year that tells us we can begin again, that God is always creating new life within us.
Bible Verses For The End of The Year
Ephesians 5:8-13 (NIV)
For you were once darkness, but now you are light in the Lord. Live as children of light (for the fruit of the light consists in all goodness, righteousness and truth) and find out what pleases the Lord. Have nothing to do with the fruitless deeds of darkness, but rather expose them. It is shameful even to mention what the disobedient do in secret. ;But everything exposed by the light becomes visible—and everything that is illuminated becomes a light.
As we reflect on Bible verses for the end of the year, it's a good reminder to remember that we need to work every day to be a light in the world – just like Jesus was. As Christians, we are called to cast out sin and live in the light of God's grace.
Psalm 32:3-5 (NIV)
When I kept silent, my bones wasted away through my groaning all day long. For day and night your hand was heavy on me; my strength was sapped as in the heat of summer.
Then I acknowledged my sin to you and did not cover up my iniquity. I said, "I will confess my transgressions to the Lord." And you forgave the guilt of my sin.
As we say goodbye to another year, we are presented with an opportunity to confess our sins, ask for forgiveness and repent. In fact, we are presented with this opportunity every day!
These are just some of the powerful scriptures you should consider as we enter 2023. You can see a broader list here, and be sure to read the Bible right now over at Biblica.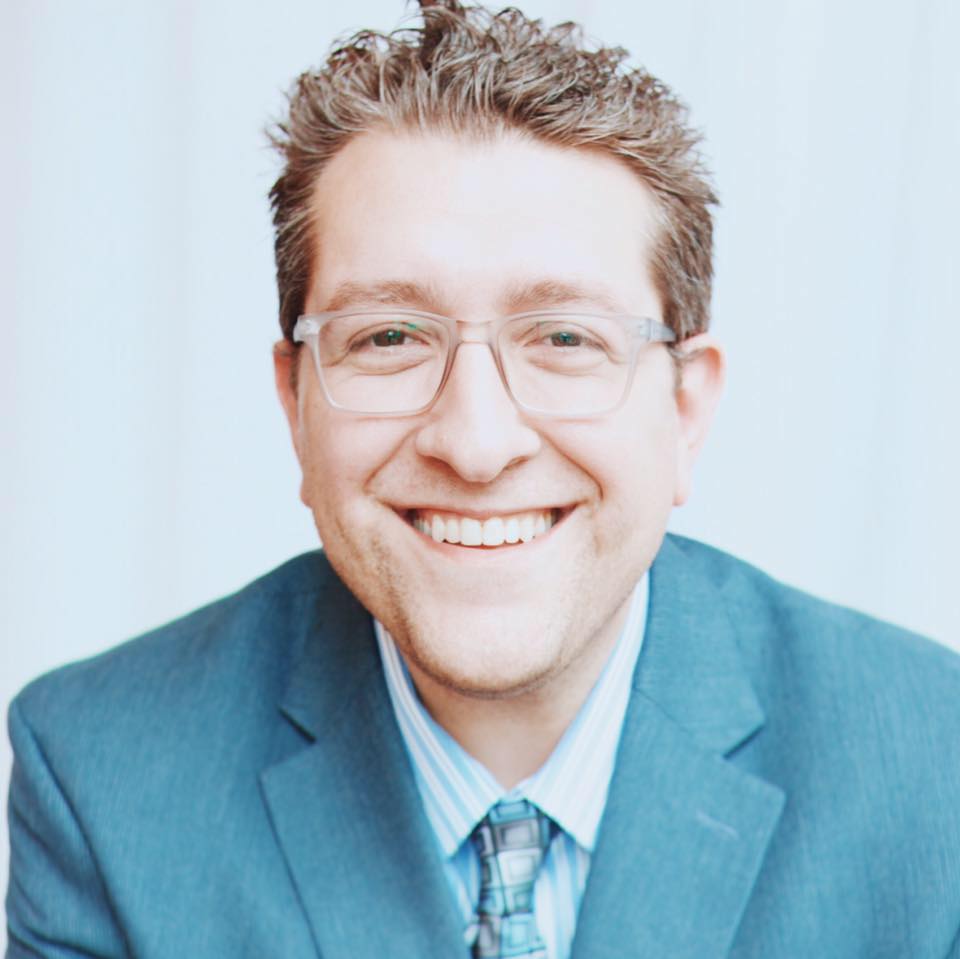 Billy Hallowell
Billy Hallowell has been working in journalism and media for more than a decade. His writings have appeared in Deseret News, TheBlaze, Human Events, Mediaite and on FoxNews.com, among other outlets. Hallowell has a B.A. in journalism and broadcasting from the College of Mount Saint Vincent in Riverdale, New York and an M.S. in social research from Hunter College in Manhattan, New York.