Pictured above: 'Courageous Love' director Daniel Knudsen with Patricia Mauceri
From Broadway, to a television soap opera, to Christian film and beyond, Patricia Mauceri is known as a seasoned actress, coach, and mentor. Patricia grew up a Brooklyn girl with her eye on law school, until a nun at her Catholic high school suggested she had a "flair for the dramatic." This talent would eventually land Patricia in role after role, including her most recent in the Christian movie, "Courageous Love," now on PureFlix.com.
Patricia said "Courageous Love" has two messages: that God's ways are higher than our ways, and that it is always worth it to wait for God's best. These messages are certainly mirrored in her own story.
Although still planning to pursue a law career, a young Patricia attended a summer arts program and met a friend who was preparing to audition for The Juilliard School, a world-renowned performing arts school in New York City.
"He asked me to do a scene with him for his audition, and I thought 'Well, sure,' Patricia recalls. "I went and auditioned with him, and [the program director] turned to me and said, 'Where's your application?' Well, I didn't have one, so his assistant handed me an application and said 'Fill that out.' So you know… you can have your plans but God says, 'No, this way.'"
Instead of law school, Patricia did end up at Juilliard, and after graduating started performing on Broadway almost immediately, something unheard of for fresh talent without an agent.
"You can have your plans but God says, 'No, this way.'"
In her 40s, after a successful Broadway career, Patricia auditioned for the soap opera, "One Life to Live."
"My agent said to me, if you get this, it is tantamount to winning the lottery. You don't get a contract role in your 40s to develop a character from scratch, which is what Carlotta Vega became. [She was] one of the landmark Latina characters in the television landscape... It just took off."
Patricia would play Carlotta Vega on "One Life to Live" for 14 years, and the character developed alongside Patricia's personal life:
"In the third year, I went through a personal crisis with my marriage that fell apart. And that's when the Lord met me. I hadn't known my sister had accepted the Lord, she had kept it real quiet. And she had gone through a very difficult time in her marriage, and I was watching her marriage get restored as mine was falling apart, and that's when she witnessed to me and I received the Lord at that time."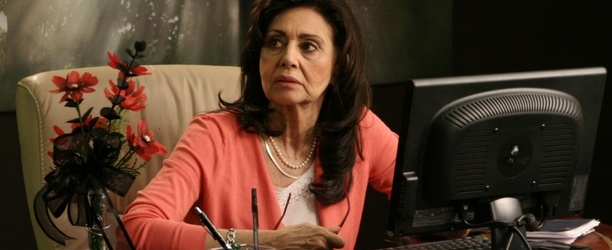 God's role in Patricia's life didn't go unnoticed by the people she worked with. She shared with Pure Flix Insider recently:
"The cast saw a change in me, and … some people accepted it more than others. However, I'll tell you when it really did matter... When there was a cast member who had a sister who had cancer, or who had a husband who got a bad diagnosis, my dressing room door would receive a knock.... They knew where to come [for prayer]. I'm so grateful to the Lord because he doesn't waste our careers. That opportunity is something I treasure."
Years later, Patricia faced an uncomfortable choice when the show's writers and producers began to take Carlotta's character in a new direction. After years of shaping and getting to know her character, Patricia knew that the additions to the show were simply inauthentic. She explained,
"It got to that moment when I knew that what they were putting on the page was not true to this woman that I knew, I knew her heart. I knew that audience was... [not going to buy it]... It didn't resonate with who she was.
"[Leaving the show] was shocking. People will say 'Oh you're so courageous, taking a stand.' Well, between you, me, and the lamppost, I almost didn't make the decision. I just remember re-writing that scene and having the executive producer say they were sending the proposed changes to network...Within 15 minutes he called me back and said, 'It stays as written.' And in that moment, I just said, "Thank you very much for 14 years, I appreciate that.' And I didn't even know that I said it!.. The Holy Spirit said it!
"I swear to you, the courage to walk away came from an inner thing that was decided a long time ago."
Although her time on "One Life to Live" came to an end, Patricia's career and involvement in the body of Christ was, in some ways, just beginning. Feeling called to mentor young artists, Patricia got involved in productions at Times Square Church. She told Pure Flix Insider she felt called to encourage young actors and actresses that, "No, that is not mutually exclusive for you to have this faith walk and be using those gifts God has put in your heart."
"I swear to you, the courage to walk away came from an inner thing that was decided a long time ago."
Recently, Patricia co-starred in "Courageous Love," her first Christian movie. She says,
"When Daniel [the producer] offered me to have input in the writing and coach on set...this is something I encourage young Christian filmmakers to do. Find professionals willing to come on the set and spend some time working with those actors and bring them to a deeper level before the camera rolls."
Now, Patricia coaches and mentors actors and is actively involved in Christian films like "Courageous Love," now streaming on PureFlix.com. You can watch it and thousands of other Christian movies, online series, documentaries, and more for free during your one-month trial.
Sarah Hartland
Sarah Hartland knew she wanted to be a writer from the time she wrote her first short story in the fourth grade. By the time she was in high school, she had written two novellas and countless short stories. It was her love of storytelling that led her into marketing and media.
Sarah freelanced throughout her time at Colorado Christian University, where she graduated with a Bachelor's degree in Business Administration. At CCU, Sarah competed in speech and debate across the country, securing multiple awards and a national debate championship. She co-lead CCU's first-ever broadcast media program, CCU.TV, and served as the program's Student Producer during her senior year.
When she's not writing blog posts or editing a video, Sarah loves to swing dance, ski, travel, or visit her seven younger siblings in Montana.