With the thousands of inspirational movies on PureFlix.com, we often hear from fans whose lives have been impacted by a movie streamed on our platform. Whether they wrote to say a film helped them to believe in God or just to say thank you for something their whole family could enjoy together, we loved hearing each viewer's personal experiences. Here are just some of the most encouraging words we heard in 2016.
The Impact of Inspirational Movies on PureFlix.com
So many great titles to watch! Really enjoy my subscription and have many family movie nights because of it. Thank you Pure Flix for making great family-friendly films and shows with great messages! -Joe
Blessings with your hope-filled business you bless others lives with! Guarding my family's eyes and minds is a full-time job and Pure Flix helps us make that easier! -Selina
I watch Pure Flix all the time! I love all of the choices, too. The educational videos are great for homeschooling families and those who love learning. -Brikko
Thank you, Pure Flix. I downloaded your app, and my kids LOVE the movies, and so do I! I recommend this to everyone on my Facebook list! -Angelica
Love what you're doing to bring the message to the mainstream audience! Thank you to all of you! If you think of anything we can do, please let us know. We'd love to get behind this movement! Feel like it's one way God is sweeping through the nations, and we'd love to be a part of it. -Lori
Thanks, Pure Flix! You guys are doing a great job, putting out Christian content that can be trusted. -Dexter
I just signed up and am very happy I found Pure Flix, because watching your movies has been drawing me and my family close to God again. I enjoyed all I have watched and thank God for Pure Flix -Yolanda
Thank you for creating such beautiful, God-filled movies. I love hearing how much Jesus loves us, and oh, how he does love us! Thank you for creating a website where I can get away from the secular and focus on our Lord. God bless! -Amanda
Please tell the team to keep up the good work! We really appreciate the programming that this will bring us. -Jim
My wife and I love Pure Flix. Thanks for making a positive impact in our movie watching. We give you guys a 10-star rating. -Tony
You can't put a price on good, Christian entertainment. I say it's well worth the price of one lunch for the entire month. This could change someone's view on life and in God…this is so worth it for your family or loved ones. -Emma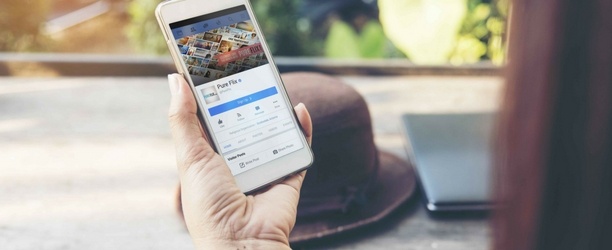 Follow Pure Flix on Facebook for more inspiration, news, and Christian movies.
The Impact of the Pure Flix Original Series, 'The Encounter'
Pure Flix, I have to tell you, I absolutely love "The Encounter" series. I look forward to every Friday night to watch. Love them — they start my weekend on the correct note. Thank you for all you do. God bless! -Joann
Keep those #episodes of #EncounterSeries coming! I cannot get enough of the message and #inspiration! -@Savedbygrace
My wife and I watched the first episode tonight. It was fantastic. The suspense was heart pounding, wondering which way the character would go. Bruce was compelling and so were the other actors. Can't wait for the next episode. -James
I love the movies. I specially love "The Encounter" movies, because the movies have real life situations. It also reassures me that I made the right choice. Even though life can be difficult at times, Jesus is right there with us. -Melissa
Four years ago I was not a christian. Then, for a reason I can only explain as the voice of the Holy Spirit, I was compelled to watch "The Encounter." It brought tears to my eyes, and I felt the love of the Father, Son, and Holy Spirit pour through me. And I never looked back. I began going to church and accepted Jesus as my Lord and Savior at the age of 52. -Don
I absolutely LOVE Pure Flix! I had been searching & searching for a streaming service that only showed Christian movies and "clean, family oriented" programs & movies. Pureflix kept showing up on my Facebook feed, so I researched it! I fell in love with Pure Flix when I saw what it had to offer, and I signed up immediately! My favorite is "The Encounter" series. Thank you Pure Flix! -Jeanette
Do you have a story of how an inspirational movie has impacted you or your family? Share it with us! Send us a note on Facebook or Twitter, and, if you haven't yet, sign-up for your free, one-month trial on PureFlix.com.
Justina Miller
Justina Miller grew up as a full time musician in a band with her sister. At eighteen she took her creativity to a University setting where she studied poetry at George Mason University and Oxford University in England. After college, Justina worked in campus ministry leadership with FOCUS at Vanderbilt University. There, she mentored students while fundraising her entire salary.
Justina went on to volunteer at an orphanage in India, and came back to the states to run conferences for FOCUS. In 2012, she returned to her musical roots to perform in DC as a jazz singer and maintained freelance writing gigs for columns, copywriting, screenplays, and ghostwriting for a major publication.
Recently, Justina has settled in New York City where she performs in local venues, continues to freelance, and runs crowdfunding, email marketing, and social media management for the Chiaroscuro Foundation.