It is often said that kids' minds are like sponges, soaking up everything they see. Well, that old adage has been proven true in a study published by Psychological Science this month. The study proved that it is not actually adult instruction that informs a child's perception of what is "normal" and what is not. Rather, children are promiscuous normativists, a term the study spelled out as: self-inferring what normal is.
The study went on to explain, "Children go from observed actions to prescribed actions and do not perceive them simply as guidelines for their own behavior but rather as objective normative rules applying to everyone equally."
The study used 48 three year olds in their research, claiming that age three is when children start knowing what actions are right and wrong - and any parent with a three year old knows, it's also the age when they start correcting others.
What Does This Mean For Your Child?
While the findings of this study may not come as a shock, they are a gentle reminder for all parents to safeguard what they're child is exposed to, as it could become the child's new normal. Exercising caution is especially important in regards to moral behavior. What is your child perceiving as normal in everyday life? How does your child perceive how one is supposed to treat a friend or how mom and dad should treat one another? While most of what your child sees is probably in your control, one place that often goes unnoticed is what they see on TV, on their tablet, or on your phone.
Even commercials can have a negative influence on your child if they contain any violence or promiscuity. Similarly not all children's cartoons are created equal. Any negative behavior in a cartoon means your child may be perceiving actions such as fighting, bullying, or name-calling as the norm.
How to Make Positive, Godly Behavior the Norm for Your Child
Remember, your child really is like a sponge, taking in anything they see and hear (babies learn accents while they are still in the womb!). Lead by example in your actions. Make kindness the norm, and be firm in correcting any bad "wrong norms" your child may have picked up.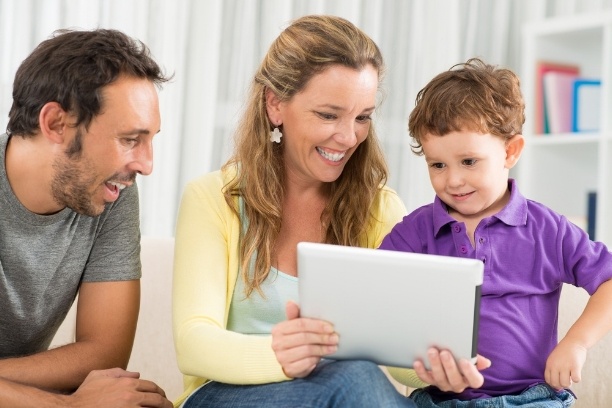 Have your kids watch a commercial free TV streaming service, such as Pure Flix. Pure Flix also offers thousands of kid friendly options that demonstrate positive and Godly behavior. Some of the popular kid-friendly favorites on Pure Flix are Owlegories, Veggie Tales, Friends and Heroes, and 321 Penguins. All of these animated programs teach stories, lessons, and verses from the Bible in ways that are engaging and fun for young children.
If you're unsure your child will be interested in new shows, no worries - you've got nothing to lose with a free month trial of Pure Flix. You can start your free-month at PureFlix.com, where you'll also find documentaries, romantic-comedies, and adventure films that mom and dad will love too. However you decide to introduce your child to positive norms, think of your child's sponge-like brain as a blessing, always keeping you on your toes and challenging you to live a life worthy of imitation.
Read Also: