If you've been waiting anxiously for the next episode of "Karen Kingsbury's A Thousand Tomorrows" to drop, know you're not the only one. We've been thoroughly enjoying every single episode and following along with Cody and Ali as they navigate their own relationship as well as their rodeo careers and everything else life is throwing at them.
We recently sat down with the creator, and author of the book that sparked the idea for the series, Karen Kingsbury and her son Tyler Russell, who is also an executive producer and screenwriter of the show to get the Insider details behind the inspiration behind and importance of this story.
"It's such a cinematic story with the bull riding and like being outside and just the scope of it. So immediately I just thought it was a perfect story to bring to life. And Pure Flix was the perfect place to show it," Tyler said, talking about bringing this project to life.
Kingsbury sat down with Sony AFFIRM to discuss the opportunity of bringing her novel "A Thousand Tomorrows" to the screen, giving those who aren't such avid readers a chance to experience Cody and Ali's story of transformation and of love.
"[We were] so excited because God has such a plan not only for 'A Thousand Tomorrows,' but for Pure Flix, too," Kingsbury said.
Kingsbury and Russell feel close to the story of "A Thousand Tomorrows" because they both can find different elements of the story that they relate to. Kingsbury enjoys the love story between Cody and Ali, because that's how she believes true love should be shown.
READ ALSO: WHO ARE CODY GUNNAR & ALI DANIELS? DIVE DEEP WITH THIS CHARACTER STUDY
"Love should look that it goes deep and that it's beautiful and sacrificial. And the kind of love story they have is like my favorite kind of love story," Kingsbury described.
Russell sees himself in different elements of both Cody and Ali, taking a piece of both of them into his day-to-day.
"A lot of the traits of the characters are things that I try to be, you know, like Ali's way that she seizes the day and that she makes the most out of every day. Cody's selflessness and his courage and strength," Russell continues. "I think that those are things that I'd like to think that I am and if, on days that I'm not. I know that I can be inspired by these characters to step up in those ways. And I hope that I feel that way, too."
Another personal piece of the story for Kingsbury was the subplots surrounding the topics of Down's Syndrome and Cystic Fibrosis. Kingsbury explained these two diagnoses were popping up again and again in her personal life, so she felt called to shed some light and add them to her stories.
"When you hold [your child] in your arms and you realize that he has Down syndrome and when you're given that diagnosis, your heart breaks for them. But very quickly, you rebound to saying, 'I get the delight of having a child for the rest of my life,'" Kingsbury explains.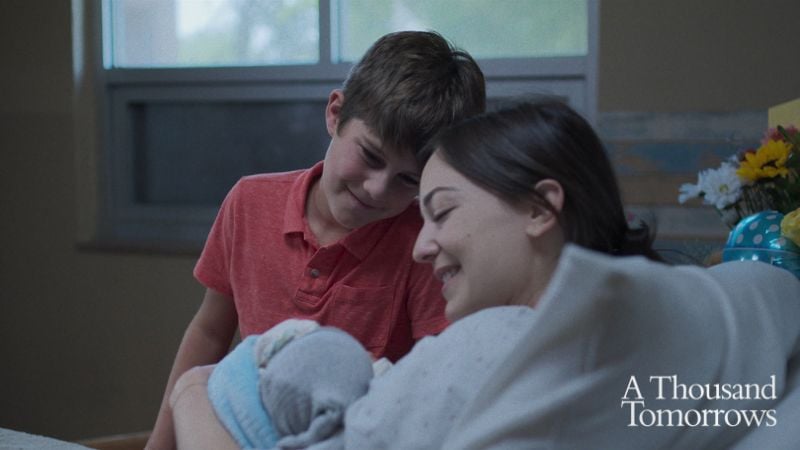 Russell adds, "I think with Down's syndrome and CF, they're not often represented in media too, you know … there are people all over the world that have those stories that are connected to CF or Down's syndrome. And so to bring just a sliver of awareness and life to those things, I think is really important."
Adding in these diagnoses elevates the message and provides deeper faith elements that we can take away from the first season of "A Thousand Tomorrows." Kingsbury and Russell hope the audience learns more about hope, God's mercy and forgiveness and holding your loved ones close through this series.
"Whether it's being free from fear, being free from anger or pain … there's a big lesson to be found in giving it to God and moving forward in freedom with whatever it is that you're working through or wrestling with," Kingsbury describes.
Binge episodes 1-3 are now available on Pure Flix and stream episode 4 coming out this Friday! Not a member? Sign up for your free 7-day trial of Pure Flix today.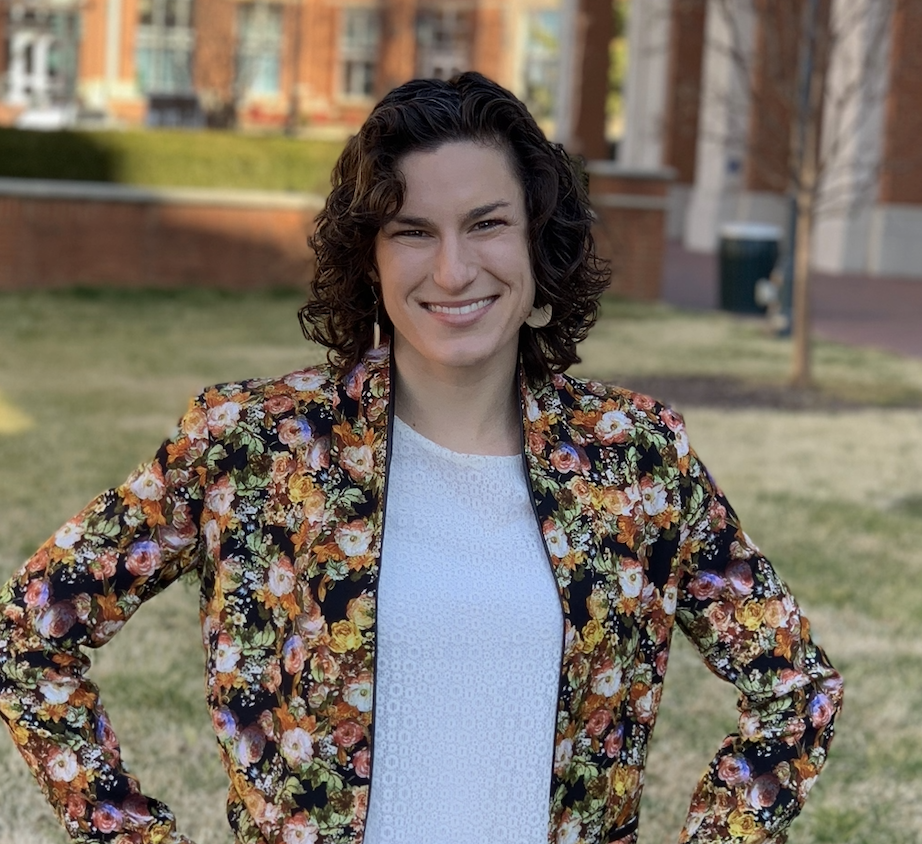 Marissa Zimmet
I was born and raised just across the bay from Tampa, Florida (Go, Lightning!) and attended college at ECU in Greenville, North Carolina. I am a devout Catholic and am active in my parish in Charlotte, North Carolina. Outside of work, I love to run, hike, watch movies and hockey, and spend time with my dog, Rose, and my cat, Toasty, who are both rescues.