Actor, singer and TV host Harry Connick Jr. has something that is sadly all-too rare in Hollywood these days: A solid and long-lasting marriage. Connick, who has openly spoken about the power of his faith, has been married to wife Jill Goodacre for around 25 years.
And, according to interviews, the couple — who have three daughters together — enjoy "a joyous relationship" even after nearly three decades together.
WATCH: Check Out Harry Connick Jr. in 'Angels Sing' on PureFlix.com
Connick Says His Wife Is His 'Best Friend'
In a 2018 interview with Fox News, Connick, whose film "Angels Sing" is streaming on PureFlix.com throughout the month of July, described Goodacre as his "best friend" and called her "fascinating," "mysterious" — and a "hero" to him.
"Jill's my best friend and I've known her now for 27 years. And for me, it's all about my maintaining interest in her," Connick said. "I mean, she's fascinating to me, she's still mysterious to me, I'm still very interested in her and everything that sort of makes her tick, and I think it's mutual."
He went on to say that his marriage is based on love and respect, and that the couple teaches these values to their children — and he said the world needs more of these values.
Connick: 'Family Means Everything'
It's not surprising that Connick's marriage has had good health and longevity, especially considering his mindset about the importance of his wife and kids.
READ ALSO: The Secret Behind This Hollywood Couple's Long, Healthy Marriage
"[Family] means everything. Something that was passed down from my mom and dad, they were such great parents," the actor told CBN News. "My father's still with me, he's 90 now and my mother died a long time ago. I wanted to have what they had."
Connick said he and his wife, Jill, realized they shared the same values when they met. When discussing his marriage and role as a father, he expressed humility, but said he works hard to be good in those roles.
"I don't know what kind of father or husband I am," Connick said. "I just know that I feel so lucky to have met Jill and to have my daughters that I just want to do a good job. I just want to try to be as understanding and patient, and informative, and loving as I can be."
Overcoming Some Serious Difficulties
Life hasn't always been smooth and easy for Connick. He and Goodacre revealed in 2017 that she was diagnosed with breast cancer in 2012. Though she is in remission, the revelation that she was sick shook the couple to their core.
For his part, Connick told People Magazine that he was absolutely terrified of losing his wife, especially considering that he lost his mother to ovarian cancer when he was a teenager.
"I was scared I was going to lose her, absolutely. I wasn't going to let her see that, but I was," he said. "I know from losing my mom that the worst can happen. She's my best friend, and I really don't know what I would do without her."
Luckily, Goodacre has been in remission for more than five years now.
READ ALSO: Hollywood Actor Honors Wife by Refusing Romantic Scenes
Connick's and Goodacre's long marriage is inspiring, especially in an industry where divorce is rampant. Other couples like Neal and Ruve McDonough have also had longevity, and have spoken out about how they maintain that — and the steps they take in Hollywood to respect one another.
Be sure to watch Connick in "Angels Sing," a film that is streaming on PureFlix.com throughout the month of July. You can access this film as well as thousands of inspirational and faith and family-friendly TV shows and movies during your free trial.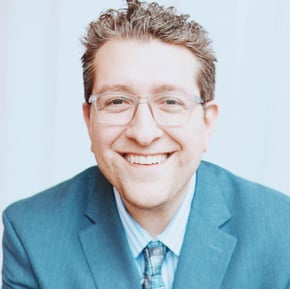 Billy Hallowell
Billy Hallowell has been working in journalism and media for more than a decade. His writings have appeared in Deseret News, TheBlaze, Human Events, Mediaite and on FoxNews.com, among other outlets. Hallowell has a B.A. in journalism and broadcasting from the College of Mount Saint Vincent in Riverdale, New York and an M.S. in social research from Hunter College in Manhattan, New York.