During its runtime, the CBS television drama, "Touched By An Angel," amassed nearly 18 million viewers. You might remember this popular show, starring Roma Downey and Della Reese. The story surrounds Monica (Roma Downey), who is a new angel sent by God to deliver messages, as she is coached by her supervisor, an angel named Tess (Della Reese). Each of the more than two hundred episodes tells the story of men and women who encounter angels during crossroads in their lives.
The show's popularity would suggest that audiences are hungering for encounters with God. We love stories that involve everyday people experiencing the supernatural, and we love seeing how those experiences change characters' lives.
"Touched By An Angel" ended in 2003, leaving many fans stuck with re-runs. But if you liked "Touched By An Angel," we have some exciting news for you. Pure Flix's first original series, "The Encounter" will be released Friday, October 21st on PureFlix.com.
Similar to "Touched By An Angel," episodes of "The Encounter" feature characters facing all kinds of crossroads: death of a loved one, career choices, identity crises, and even robberies. In the midst of the chaos of life, characters encounter the living Christ in tangible yet surprising ways. Lives are interrupted and changed in these powerful stories.
A new episode will be available every Friday, but if you just can't wait to start watching, you don't have to. "The Encounter" series was inspired by the popular films "The Encounter" and "The Encounter: Paradise Lost," which you can watch on PureFlix.com right now. If you're not yet a subscriber, you can watch these movies, "The Encounter" series, plus thousands more family movies and TV series for free during your one month free trial.
Watch the "The Encounter" series trailer below: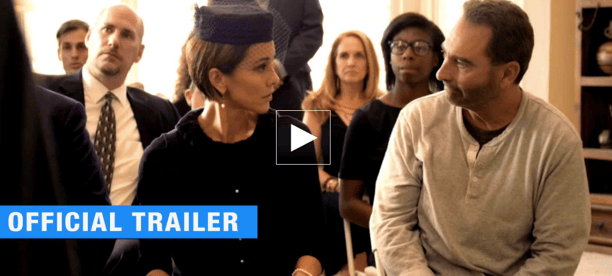 Read Also: 5 Family Movies that Will Make You Believe in Miracles