October is Breast Cancer Awareness month, and to spread awareness, we wanted to feature some family movies that portray characters affected by cancer. We pray that if you have directly or indirectly experienced cancer in your life, you will find some comfort and hope in these inspiring stories.
Becca had it all: beauty, a successful fiancé, and the job of her dreams. Everything was going according to her plan until the day she was diagnosed with breast cancer. In the blink of an eye, her entire life came crashing down around her. Her fiancé becomes unfaithful. Her dream job wouldn't wait for her to get better. The toll cancer took on her body made her feel like less than a woman. Broken and alone, she refused to leave the house. She wanted cancer to finish what it started. But in her darkest hour, she found a mysterious ray of hope in the most unlikely of places. Sometimes all it takes is someone believing in us.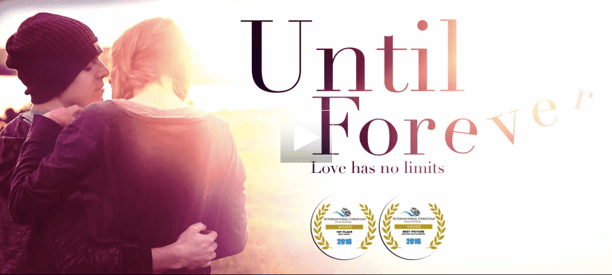 Michael and Michelle, two starry-eyed high school students, are madly in love with each other. Their lives are filled with laughter as they plan for a future together. But the young couple's dreams are interrupted when Michael is diagnosed with a rare form of cancer. Confined to a hospital, his Christian faith is tested as never before, especially when his beliefs are confronted by a fellow patient who is a proud atheist. As Michael fights to live, his brother Matt struggles with his own illness, a dark and growing depression that leads him to try to end his own life. Michael and Michelle's struggle tests the limits of their faith and commitment. Yet they come to learn that miracles can come in the most unexpected ways. Based on the true story of Michael and Michelle Boyum.
Watch Now>>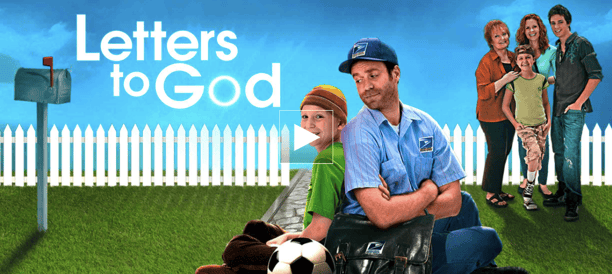 Tyler Doherty is an extraordinary eight-year-old boy armed with strong faith and courage as he faces his daily battle against cancer. Surrounded by a loving family and community, Tyler's prayers take the form of letters he sends to his ultimate pen pal, God, on a daily basis. These letters find their way into the hands of Tyler's postman, Brady, who is at a crossroads in his life, and moved by Tyler's shining spirit, bravery and grace. Inspired by a true story, "Letters to God" delivers a message of home, faith and courage that others can apply to their own personal struggle regardless of what they may face in their everyday lives.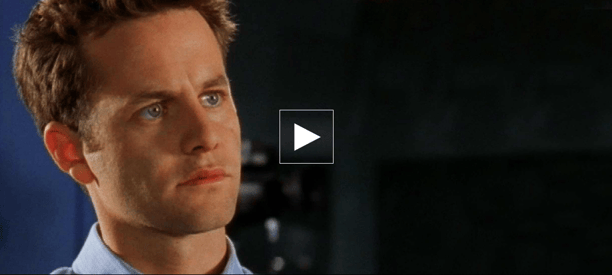 There's no such thing as miracles. That's what a skeptical reporter thought until he met Craig Shergold. Craig is an eight-year old with a brain tumor and less than a year to live. Looking for hope, his mother pushes to break the Guinness World Record for receiving the most get-well cards. They receive an incredible 1.3 million cards and shatter the old record. However, Craig continues to get worse. But with love, indomitable will, and prayers from around the world, Craig and his family never stop hoping for a miracle.
Watch Now>>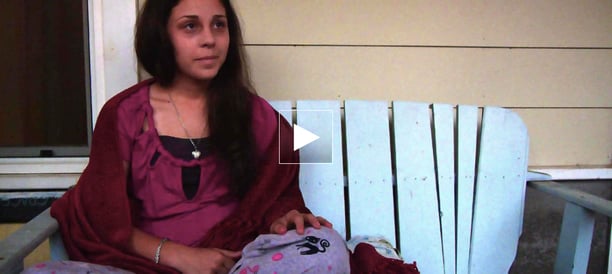 Savannah Rae Linz (Disney Channel) Ben Davies ("Courageous") and Michael Joiner ("The Grace Card") star in an inspiring Christian film. In a young girl's final months as she dies of cancer, she, along with her mother, brother, family and friends struggle to find meaning in their lives and turn to God for healing.
Watch Now>>
You can stream any of the family movies above at Pure Flix. To start your free on month trial, visit PureFlix.com and enjoy thousands of inspiring Christian movies, originals, TV series and documentaries.
Read Also:
12 Heartwarming Family Movies About Adoption
Justina Miller
Justina Miller grew up as a full time musician in a band with her sister. At eighteen she took her creativity to a University setting where she studied poetry at George Mason University and Oxford University in England. After college, Justina worked in campus ministry leadership with FOCUS at Vanderbilt University. There, she mentored students while fundraising her entire salary.
Justina went on to volunteer at an orphanage in India, and came back to the states to run conferences for FOCUS. In 2012, she returned to her musical roots to perform in DC as a jazz singer and maintained freelance writing gigs for columns, copywriting, screenplays, and ghostwriting for a major publication.
Recently, Justina has settled in New York City where she performs in local venues, continues to freelance, and runs crowdfunding, email marketing, and social media management for the Chiaroscuro Foundation.