Sometimes it is really hard to forgive someone who has hurt you, especially if it is a family member. There can be a lot of tough emotions involved, even if you want to forgive them. But there are Bible verses about forgiving others that can provide guidance and reassurance.
But at Easter, the cross is a reminder of why we should do everything we can to forgive others. Knowing that Jesus suffered such extreme pain and death because He loved us can be a motivating factor in our willingness to forgive. Matthew 6:14 (NIV) explains why forgiveness is key to fulfilling our faith: Jesus forgives us our sins so we should be willing to forgive others.
"For if you forgive other people when they sin against you, your Heavenly Father will also forgive you."
Forgiving others doesn't mean what the person did was ok. It also doesn't mean that the hurtful act was no big deal or that it never happened.
READ ALSO: 5 Healing Prayers For Forgiveness
Forgiving others is accepting that something bad happened but are willing to move forward and let go of the negative emotions. Forgiveness is a deliberate act and choice to pick joy and have peace with the past. Forgiving others can be liberating and can help you feel the love of Christ in your life.
How to Forgive those who hurt you
Live In The Present, Not The Past
A lot of mental energy is used when dwelling on the pain of past grudges. It doesn't help to replay old hurts in your mind. The person who hurt you could have already moved on with their life and isn't even aware that the incident has trapped you in the past. Letting go of the past frees and forgiving others your mental energy to focus on things that bring you joy and peace.
Focus On The Cross and Your Walk With Jesus
As Jesus was dying on the cross, He had only one thing to say.
Jesus said, "Father, forgive them, for they do not know what they are doing." - Luke 23:34 (NIV)
He was willing to forgive the very people that were killing Him. As you walk with Christ, you can learn to love and forgive others as He did. When you work on improving yourself and following Christ, then there isn't time or energy left to feel anger toward others.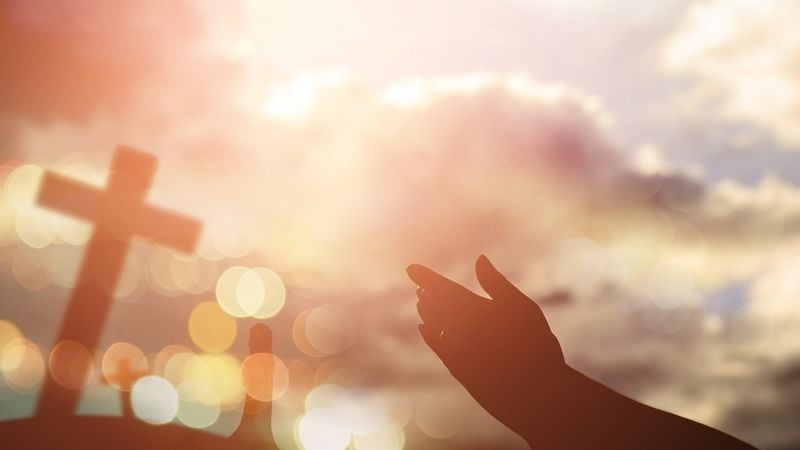 Look For The Good In Those Who Hurt You
Sometimes when people offend, there is an underlying problem that you don't know about. Even though you may not ever understand why the person has done something, it is still possible to forgive their poor choices. If you look for the good in that person, it will help you to see their potential to change for the better just as Christ sees this potential in you. Realizing that they have many good qualities will make it easier to forgive their troublesome qualities.
READ ALSO: 4 Ash Wednesday Prayers For Repentance, Forgiveness and Hope
Seek Counsel and Wisdom
A new viewpoint can help us see things in a different light. Sometimes the whole incident could have been just a misunderstanding. Even if that is not the case, your pastor or trusted friend can help you to step back from the situation and take a breather. Talking it out might help you realize that it is possible to let go and move on and that it isn't worth it to hold a grudge.
There are many people in history that also showed an amazing capacity to forgive people for wrongs that just seem too enormous to forgive. Corrie ten Boom was a woman who has inspired generations of people to remember the cross and forgive.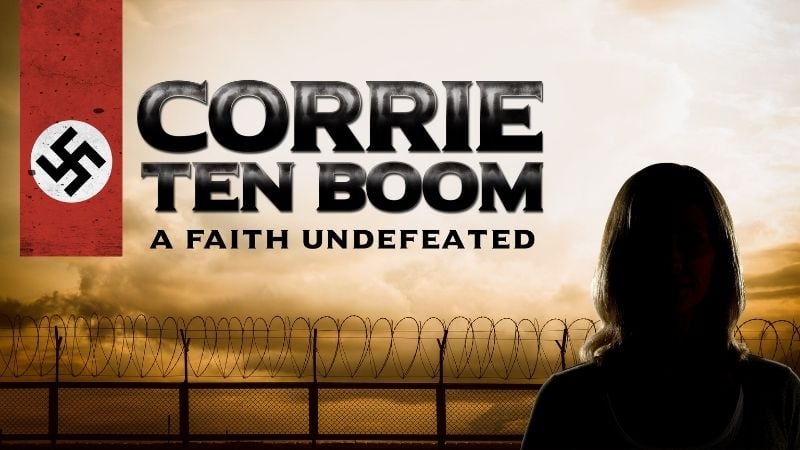 She and her family were Christians that hid Jews from the Nazis during World War II. But one day in 1944, their efforts were discovered and they were captured by Nazi soldiers. She was sent to a concentration camp called Ravensbruck. She suffered through terrible horrors at that camp, but kept a hidden bible to teach others in the camp about Christ.
After the war, ten Boom traveled around the world preaching to others about forgiveness.
"God will give us the love to be able to forgive our enemies," she said.
During her travels, she met one of the guards that had imprisoned her. He heard her sermon about forgiveness and told her he was sorry for what he had done to her. Even though it was extremely difficult, she told him that she forgave him.
Pure Flix is currently streaming two movies about Corrie ten Boom and her amazing acts of bravery and forgiveness, "The Hiding Place," and "Corrie Ten Boom: A Faith Undefeated."
Become a Pure Flix member today and spend this Easter streaming the most comprehensive movies on Easter – films for the whole family like "The Messiah: A Brickfilm," "The Chosen" and "A.D. The Bible Continues." You'll also find varying perspectives on the crucifixion of Jesus with movies like "Risen," "The Passion of the Christ" and "The Penitent Thief."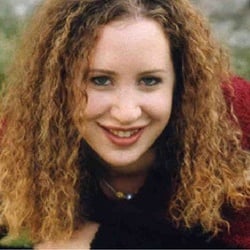 Julie Tronsen
J.A. Tronsen is the author of the novel "The Stolen Amulet" and has an excerpt available at jatronsen.com. After working in the business world for years, she is now blogging at julieforreal.com where she provides real life advice for families on topics such as parenting, budgeting, home business ideas, crafts, travel, and more. She has a bachelor's in business, a master's in accounting, and attended law school in Seattle. She lives in North Carolina with her husband and three kids.