Have you ever watched a movie with your kids and thought, "THIS is rated PG?" As a parent, it can be disheartening to take your kids to a "family-friendly" movie and find yourself grimacing. Gone are the days when you could watch any PG rated movie with the confidence that it would be free of violence, language and innuendos. If you can't trust movie ratings, how do you find family-friendly movies you can trust?
First, a Word on Ratings…
Before we explain how to find movies you can trust, it's helpful to understand how secular movies are rated. The Motion-Picture Association of America (MPAA) is the entity behind film ratings in the United States and its territories.
If we want to understand why "PG" doesn't seem so innocent anymore, we have to understand how the MPAA rates movies. According to the MPAA, "The Classification & Ratings Administration (CARA) hosts the rating board made up of an independent group of parents. CARA's mission is to provide parents the tools they need to make informed decisions about what their children watch."
Basically, an independent board of parents reviews movies and discusses their content, then votes on what rating they think a film should be given. While this is a start, it is subjective in nature, and is why more conservative parents often end up shocked at the content allowed in PG (or even G-rated) movies. Thankfully, there are some great resources besides an MPAA-CARA movie rating that will help you make the right choice for your family.
Plugged In Movie Reviews
Plugged In is an extension of Focus on the Family that strives to give "families the essential tools they need to understand, navigate and impact the culture in which they live." Plugged In reviews movies extensively, giving parents a detailed look at the positive elements, spiritual content, sexual content, violent content, language, and drug and alcohol content in every movie. Reading a Plugged In movie review arms parents with all the details of what they are about to watch with their kids, and as they say, "knowledge is power."
Read Also: Top 10 Christian Movies to Watch With Your Family
Common Sense Media
Common Sense Media's reviews date back a bit farther than Plugged In, making them a great resource for checking content in older movies. Common Sense reviews tend to be based more on parent feedback and include age recommendations. Their reviews also list "consumerism" as a factor in their reviews, which some parents may find helpful. On Common Sense Media, you can read parent comments about movies, which can help you understand what you're about to watch.
Read Also: Family-Friendly Movie Challenge
Pure Flix and Pure Flix Insider
If you don't have time to sift through movie reviews, Pure Flix's streaming service makes finding a family-friendly movie incredibly easy. Pure Flix content is family-friendly, wholesome, and entertaining, making your choice much easier. You can try Pure Flix for FREE and see for yourself. Just click here to start your free trial.
If you're not sure where to start, Pure Flix Insider has some great lists of family-friendly movie suggestions, including:
Navigating the media jungle can be a struggle, but thankfully there are many more resources than just the MPAA. Have you used any of these resources to find family-friendly movies? Which one is your favorite?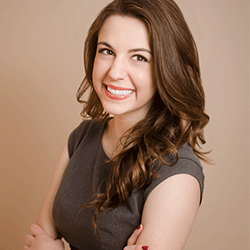 Sarah Hartland
Sarah Hartland knew she wanted to be a writer from the time she wrote her first short story in the fourth grade. By the time she was in high school, she had written two novellas and countless short stories. It was her love of storytelling that led her into marketing and media.
Sarah freelanced throughout her time at Colorado Christian University, where she graduated with a Bachelor's degree in Business Administration. At CCU, Sarah competed in speech and debate across the country, securing multiple awards and a national debate championship. She co-lead CCU's first-ever broadcast media program, CCU.TV, and served as the program's Student Producer during her senior year.
When she's not writing blog posts or editing a video, Sarah loves to swing dance, ski, travel, or visit her seven younger siblings in Montana.