Actors looking to light up onscreen these days are in for some disappointment as movie studios appear to be working harder to enforce their longtime bans on promoting tobacco consumption in films.
Just ask Colin Farrell.
"The Batman" actor revealed in a recent interview that he wanted his Penguin character to smoke a cigar in the film, but that Warner Bros executives would not allow it because of the studio's 2005 ban on tobacco product promotion in movies expected to earn any rating under R.
WANT MORE ENTERTAINMENT NEWS? SUBSCRIBE TO THE PURE FLIX INSIDER EMAIL NEWSLETTER!
"Big studios make big decisions around such things as the presence of cigarettes in films," Farrell said. "I fought valiantly for a cigar. At one stage I said, 'I can have it unlit! Just let me have it unlit.' They were like, 'No.' [As if] a bunch of 12-year-olds are going to start smoking Cuban cigars because [the Penguin is smoking in the movie.]"
So is Hollywood finally breaking up with smoking?
The same thing happened to Emma Stone when she was making Disney's "Cruella" because of a similar studio ban, which has been in place since at least 2007.
"That is not allowed in 2021," Stone said at the time when asked about why her character didn't smoke. "We are not allowed to smoke onscreen in a Disney film… I don't want to promote smoking, but I'm also not trying to promote skinning puppies."
And while both Farrell and Stone appear doubtful of claims that smoking onscreen negatively influences young people, the facts actually prove it.
In 2019, the Surgeon General reported that "exposure to onscreen smoking in movies causes young people to start smoking."
The report stated that young people's lives are at risk and suggested giving an R rating to any movie that depicts smoking in order to reduce premature smoking deaths. It also noted that studio bans are not always enforced and that "from 2002 to 2019, six of every 10 PG-13 movies (56 percent) showed smoking or other tobacco use."
It appears that a ban on smoking in movies is something we finally agree with Hollywood on!
And in case you didn't know, smoking and other objectionable content isn't something you'll have to worry about if you become a Pure Flix member. Our content team reviews every movie and show and works with content providers to filter language, violence and sex. You'll see our "modified for family viewing" banner on blockbuster hits and can confidently stream with any member of the family. Find out more about Pure Flix by following us on social media (Facebook, Instagram, YouTube, Twitter) and subscribing to the Pure Flix Insider email newsletter!
Photo Credit: Shutterstock
H/T: MovieGuide
Other Must-Read Stories: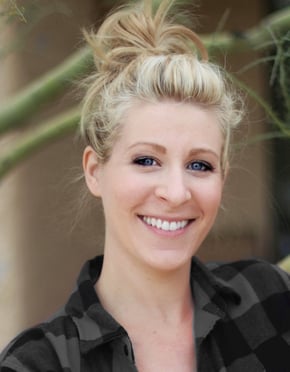 Marissa Mayer
Marissa Mayer is a writer and editor with more than 10 years of professional experience. Her work has been featured in Christian Post, The Daily Signal, and Intellectual Takeout. Mayer has a B.A. in English with an emphasis in Creative Writing from Arizona State University.