As the U.S. prepares to commemorate Veterans Day on November 11, you might be wondering about the backstory and why we celebrate. So, we decided to dig into the history of Veterans Day to explore why this day is important and worthy of remembrance.
The History of Veterans Day
The history of Veterans Day starts around 100 years ago when, on November 11, 1918, fighting in World War I came to a close, according to the U.S. Department of Veterans Affairs.
WATCH: See the Trailer and Extras for 'Faith of Our Fathers'
While the Treaty of Versailles wasn't signed until June 28, 1919, it was months earlier that an "armistice" — or a brief truce to stop fighting — was agreed to between Germany and Allied parties.
But Veterans Day history didn't technically officially kick off until U.S. President Woodrow Wilson commemorated Armistice Day in 1919.
Wilson said it was a day that would be filled "with solemn pride in the heroism of those who died in the country's service."
Later, in 1926, the U.S. Congress passed a concurrent resolution — a measure that doesn't carry the force of law but is signed by both chambers — recognizing the end of the war.
This, though, was only the beginning of the holiday's roots.
Why Do We Celebrate Veterans Day?
If you find yourself asking, "Why is Veterans Day important?" consider that it wasn't until 1938 that November 11 would be considered a legal holiday — Armistice Day.
At first, the U.S. Department of Veterans Affairs notes that the holiday was focused on honoring World War I veterans, but by 1954 World War II and its fallout led to calls to change Armistice Day to Veterans Day — an amendment that unfolded in June of that year.
President Dwight D. Eisenhower was officially responsible for helping change the name, History.com reported.
READ ALSO: 15 Bible Verses About Courage That Will Help You Raise Brave Kids
"On that day, let us solemnly remember the sacrifices of all those who fought so valiantly, on the seas, in the air, and on foreign shores, to preserve our heritage of freedom, and let us reconsecrate ourselves to the task of promoting an enduring peace so that their efforts shall not have been in vain," Eisenhower wrote of the commemoration.
From that time on, November 11 became a day to remember veterans of all U.S. wars and battles. Veterans Day went through some other iterations in subsequent years, but eventually landed back on its original November 11 day, on which it is honored today.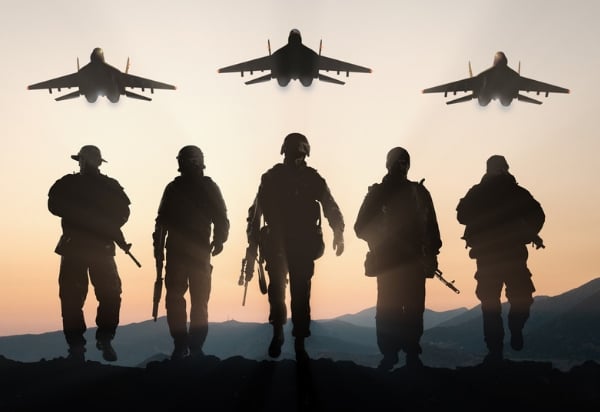 Why Is Veterans Day Important?
Considering the history, it's not hard to respond to anyone who might ask, "Why is Veterans Day Important?" That said, as we explore the history of Veterans Day and its purpose, it's important we explain the difference between this holiday and Memorial Day.
There is some confusion between the two, with the U.S. Defense Department explaining the key difference — an essential detail for anyone interested in Veterans Day History:
Memorial Day is a time to remember those who gave their lives for our country, particularly in battle or from wounds they suffered in battle. Veterans Day honors all of those who have served the country in war or peace — dead or alive — although it's largely intended to thank living veterans for their sacrifices.

So, there's the key difference: Memorial Day honors those who have given their lives while Veterans Day is for any and all veterans.
READ ALSO: What's the Meaning Behind the Red, White & Blue in the U.S. Flag?
History of Veterans Day: Other Countries Celebrate Too
If we think back to the beginning of Veterans Day history, we'll recall that other countries were clearly involved in World War I.
So, as we wonder, "Why do we celebrate Veterans Day?" we should also consider those other nations also observe it.
A similar "Remembrance Day" is celebrated in Canada and Australia on November 11, with the holiday in Australia reflecting our Memorial Day a bit more than is the case in Canada. Great Britain celebrates the holiday on the Sunday nearest November 11, and France also commemorates veterans around the same time, according to the Defense Department.
Veterans Day history is embedded in each of these countries. In the U.S., one of the big celebratory moments is an annual memorial service at Arlington National Cemetery.
That wraps our recap of the history of Veterans Day. You can watch powerful movies about soldiers' sacrifices and bravery on PureFlix.com including "Faith of Our Fathers," "My Brother's Keeper," "God Bless the Broken Road" and "Man From Nowhere."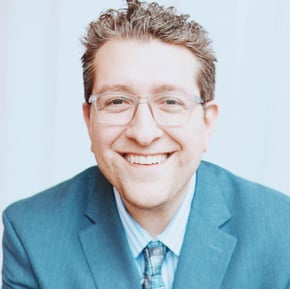 Billy Hallowell
Billy Hallowell has been working in journalism and media for more than a decade. His writings have appeared in Deseret News, TheBlaze, Human Events, Mediaite and on FoxNews.com, among other outlets. Hallowell has a B.A. in journalism and broadcasting from the College of Mount Saint Vincent in Riverdale, New York and an M.S. in social research from Hunter College in Manhattan, New York.