The holiday season is a time for food, family and fun — but it's also a time when service, love and care for others gets increased attention.
From soup kitchens to serving the poor and meeting basic needs, November and December are collectively part of a "season of giving" — a time of year when we remember and reflect not only on what we have, but what so many others lack.
WATCH: See the Trailer for 'Sweet Inspirations'
At Pure Flix we're blessed to be able to tell — and show — powerful stories through TV shows, movies and original programs. Movies like "Sweet Inspirations" offer us important lessons about how we can step out in faith to help others.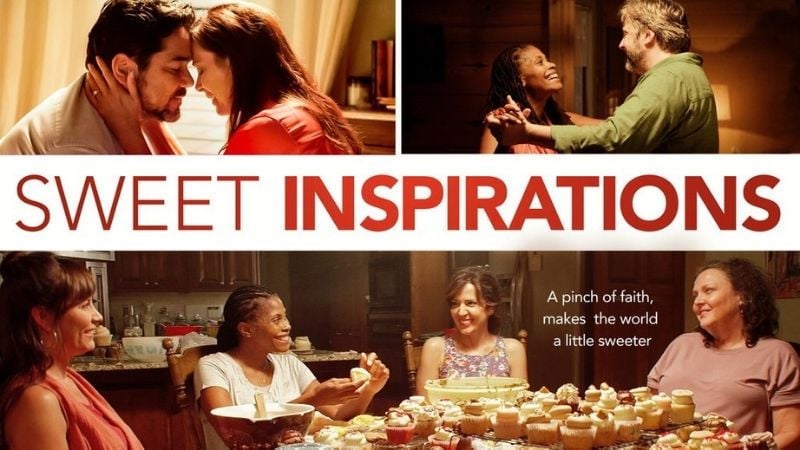 So, let's take a look at some of the biblical lessons we can take away from "Sweet Inspirations" — a film that's perfect to stream this holiday season.
READ ALSO: 30 Bible Verses About Caring for Others
Even When It Seems Impossible, God Will Provide
"So do not fear, for I am with you; do not be dismayed, for I am your God. I will strengthen you and help you; I will uphold you with my righteous right hand." – Isaiah 41:10 (NIV)
Life can sometimes throw us lemons, but even when things seem difficult or insurmountable, we should never give up hope. With God, anything is possible.
And that's a lesson we see play out in "Sweet Inspirations" — a movie about four middle-aged ladies who discover purpose when they launch a unique fundraising effort to save a local women's shelter from imminent foreclosure. The entire process tests the limits of their friendship and themselves.
READ ALSO: 7 Movies That Inspire Giving and Serving Others
In the end, though, faith and devotion win out, with a lot of powerful lessons along the way
Live Out Jesus' Command to Love Others
"Do nothing out of selfish ambition or vain conceit. Rather, in humility value others above yourselves." – Philippians 2:3 (NIV)
Sometimes, loving others means more than merely sending a card or speaking a word of encouragement. The Bible tells us to love others more than we love ourselves — and that's a tall order!
READ ALSO: 20 Short Bible Verses About Love for God and Others
We see this play out in "Sweet Inspirations" when Maggie, Bonnie, Dianna and Chonda make sacrifices and look beyond themselves to help meet the needs of women in need in their community. And there are laughs, tears and hard work along the way!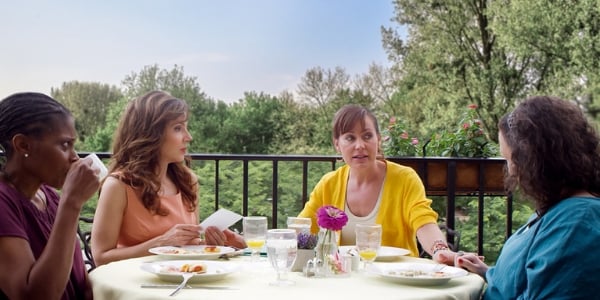 Take the Church to Others
"And let us consider how we may spur one another on toward love and good deeds." - Hebrews 10:24 (NIV)
As Christians, it's easy to become insular and to assume that our good works happening inside the church are, well, good enough.
READ ALSO: 'Sweet Inspirations' Actress Reveals Movie's Big Biblical Lesson
But there's a hurting world out there, and we're called to "love God" and "love others." The Bible doesn't say "love God" and "love the church only."
And we see the power of community play out in "Sweet Inspirations," as Maggie discovers a hurting women's shelter desperately in need of her help.
Are you active in helping others? If not, start thinking about what you can do in your community to make a change.
Never Underestimate Prayer
"Rejoice always, pray continually, give thanks in all circumstances; for this is God's will for you in Christ Jesus." – 1 Thessalonians 5:16-18 (NIV)
In a material and ever-increasingly secular world, it's sometimes easy to ignore the power of prayer. But prayer truly matters — and it can change things. This is a lesson Maggie, Bonnie, Dianna and Chonda learned all too well in "Sweet Inspirations."
When things seem to be at their darkness, prayer helps them usher in the light. In our own lives, too, we should seek God through prayer. This is how we build a relationship with Him and find solace and strength to get through whatever storms we face.
Be sure to stream Pure Flix's "Sweet Inspirations" today. You can watch this series as well as thousands of other inspirational movies, TV series and documentaries by taking advantage of your free Pure Flix trial.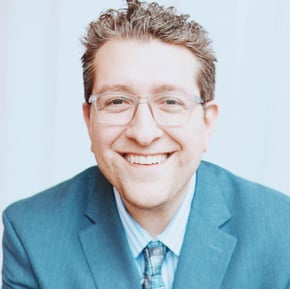 Billy Hallowell
Billy Hallowell has been working in journalism and media for more than a decade. His writings have appeared in Deseret News, TheBlaze, Human Events, Mediaite and on FoxNews.com, among other outlets. Hallowell has a B.A. in journalism and broadcasting from the College of Mount Saint Vincent in Riverdale, New York and an M.S. in social research from Hunter College in Manhattan, New York.