There's no doubt that COVID-19 has had a monumental impact on culture and society, with millions of parents and kids suddenly forced to stay home from work, school and churches.
Amid the insanity, many of us are likely looking for something to do. So, we wanted to point you to some fun, informative and FREE Bible reading plans, daily devotionals and other resources for living faith out to the fullest. These resources are brought to you by Pure Flix and you can download them now.
In every stage of our faith journey, we need to remember to lean into God's word and spend time in the Bible. The Bible is our connection to God and devoting time daily to studying His word will enrich and strengthen our faith.
READ ALSO: The Best Daily Devotional Apps To Download Now
Here are just a few Bible reading plans, daily devotionals and guides worth grabbing:
Living Faith: A 5-Day Bible Verse Devotional
Looking for some hope? Grab our five-day Bible-verse devotional. The description reads, "Along with a list of themed Bible verses to read, you will find a movie that lives out that verse that can help you open your heart to the Holy Spirit and transform your life."
The best way to commit and follow through when deciding on a daily devotional is to make a plan. Commit and set aside time each day to read God's word and reflect on the lessons you find within. Set your alarm for 20 minutes earlier in the morning - shake off sleep and dedicate the first part of your day to the Lord. If you're a night owl, be mindful of how you spend time at the end of the day and complete your daily devotional before unwinding in front of the television.
READ ALSO: 10 Ways To Put God First In Our Modern World
Or better still, sign up for a free trial of Pure Flix and further strengthen your faith by watching faith-based and family-friendly entertainment with thousands of TV shows and movies to choose from.
So, download this free daily devotional today and invigorate your spiritual life.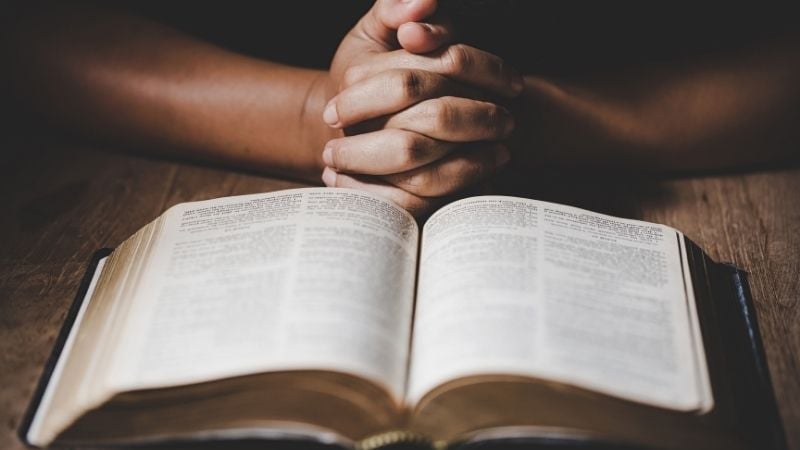 Bible Plans: Fruit of the Spirit Daily Devotional
Do you want to get better at truly living faith out? Consider downloading our Fruit of the Spirit devotional, an ebook and one of our Bible reading plans that offers the opportunity to look at faith-inspiring entertainment and spiritual truths.
The devotional features nine movies that showcase the power of each fruit of the spirit: love, joy, peace, patience, kindness, goodness, faithfulness, gentleness, and self-control. Download the devotion here.
Devotions: End-Times Movies
If you're looking for a deeper-theological dive, consider our end-times movie guide; it explores topics like the rapture, the tribulation and other biblical ideas.
You'll get a well-rounded perspective on the end-times discussion, and explore the various theories and interpretations that have emerged. The guide covers:
The Rapture and Tribulation
Where in the Bible you can find important end-times verses
What happens after the Rapture
Why the end times matters to your faith
Download our end times scripture and movie guide here.
You can demonstrate your love for God by spending time with Him in prayer and by reading the Bible daily. Daily devotionals offer an opportunity to learn parts of scripture and the lessons God has for us. By studying the Bible, we are arming ourselves for whatever the future may hold. You can practice daily devotionals alone, with other family members or with friends from church. Either way, your faith will grow stronger after spending time in God's word.
READ ALSO: Devotions for Kids: The 8 Best Children's Devotionals About Jesus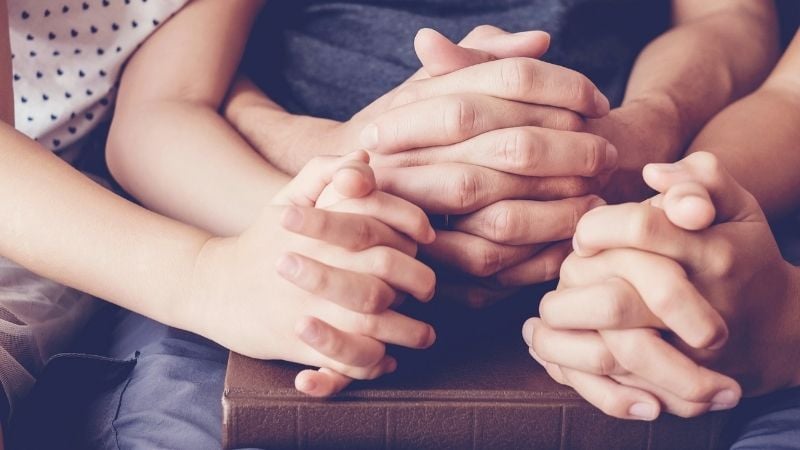 Living Faith: Answering Atheism Guide
And, finally, there's the Answering Atheism guide, which helps anyone looking to understand atheism and the issues that emerge when one holds a view that there's no God. The guide covers what the Bible says about living out faith and how a Christian can engage with atheists and those who question God's existence.
Download the Answering Atheism guide here.
Looking for more Bible reading plans, devotions and living faith resources? You can find plenty of additional resources here, and if you're looking for entertainment, consider streaming Pure Flix today.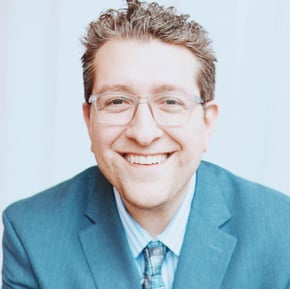 Billy Hallowell
Billy Hallowell has been working in journalism and media for more than a decade. His writings have appeared in Deseret News, TheBlaze, Human Events, Mediaite and on FoxNews.com, among other outlets. Hallowell has a B.A. in journalism and broadcasting from the College of Mount Saint Vincent in Riverdale, New York and an M.S. in social research from Hunter College in Manhattan, New York.