The entirety of the Christian gospel hinges on love, hope, redemption — and transformation. It's the topic of forgiveness, though, that captures the most attention, as Jesus' death on the cross for our sins is the most significant event to unfold in human history.
READ ALSO: How to Ask God for Forgiveness and Forgive Others
In addition to Christ's death and resurrection, forgiveness in the Bible comes in many forms, as forgiveness scriptures call human beings to forgive one another and to seek redemption for their own sins in the Lord. When we admit that Jesus died for us and we seek Him, there is much to gain.
So, as we explore forgiveness in the Bible, here are some powerful verses about redemption you'll want to consider in your own life:
Colossians 3:13 (NIV)
"Bear with each other and forgive one another if any of you has a grievance against someone. Forgive as the Lord forgave you."
Forgiveness scriptures like this one call us to forgive others the same way God forgives us. This is a tall order and can be difficult, depending on what we must forgive. But scripture is clear that we must offer grace and forgiveness.
STREAM CLEAN: Get a Free Trial of Pure Flix to See Faith and Family-Friendly Movies
Acts 2:38 (NIV)
"Peter replied, 'Repent and be baptized, every one of you, in the name of Jesus Christ for the forgiveness of your sins. And you will receive the gift of the Holy Spirit.'"
When people accept Jesus and say a forgiveness prayer, it is often the start of a renewed and refreshed life. A forgiveness prayer on its own — one that admits fault and seeks Jesus' help — is a good starting place for anyone who is looking to re-approach life with God at the center.
Daniel 9:9 (NIV)
"The Lord our God is merciful and forgiving, even though we have rebelled against him."
Life can sometimes throw us some curveballs, but Daniel 9:9 reminds us of the powerful message of forgiveness in the Bible: that God is merciful toward us and loves us even when we have acted out against Him.
Matthew 6:14 (NIV)
"For if you forgive other people when they sin against you, your heavenly Father will also forgive you."
It's important to remember that forgiveness scriptures like Matthew 6:14 remind us that, since God forgives us, we, too, must offer forgiveness to those who have wronged us. This is an essential and convicting message for us all.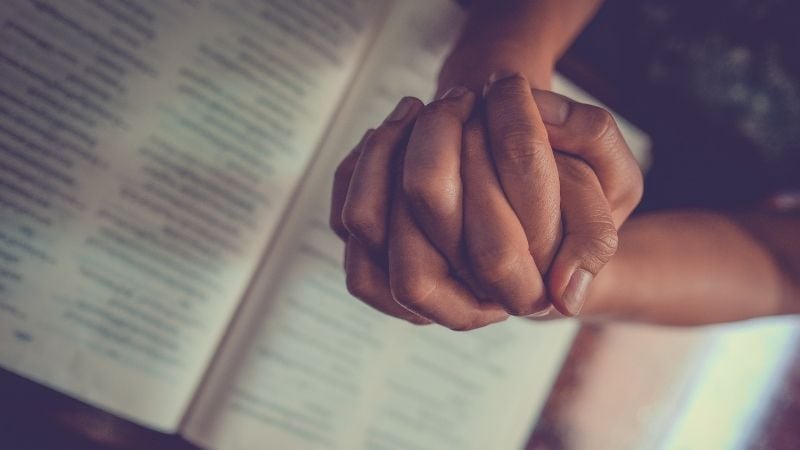 Luke 23:34 (NIV)
"Jesus said, 'Father, forgive them, for they do not know what they are doing.' And they divided up his clothes by casting lots."
In the midst of Jesus' suffering, He offers a truly surprising forgiveness prayer for those afflicting Him. As they cause Him pain, He called out to God in one of the most amazing forgiveness scriptures in the Bible, proclaiming, "Father, forgive them, for they do not know what they are doing." That's a convicting message for us all.
READ ALSO: How to Forgive: Essential Lessons From the Bible
Ephesians 4:31-32 (NIV)
"Get rid of all bitterness, rage and anger, brawling and slander, along with every form of malice. Be kind and compassionate to one another, forgiving each other, just as in Christ God forgave you."
Paul tells us in Ephesians that we must forgive one another and let go of rage, anger and slander, among other emotions and acts. People might harm us, but the message of forgiveness in the Bible calls us to respond in powerful and transformational ways.
Psalm 32:1 (NIV)
"Blessed is the one whose transgressions are forgiven, whose sins are covered."
Psalm 32:1 is a forgiveness scripture that provides us with a reminder that we are blessed — and that our sins are forgiven.
Acts 3:19 (NIV)
"Repent, then, and turn to God, so that your sins may be wiped out, that times of refreshing may come from the Lord."
We are reminded of the importance of forgiveness prayer and of redemption in Acts 3:19. We are told that repenting and turning to God will wipe our sins away and refresh us — and that this gift comes from the Lord. This is one of the simplest and yet most transformational forgiveness scriptures.
Romans 12:20 (NIV)
"On the contrary: If your enemy is hungry, feed him; if he is thirsty, give him something to drink. In doing this, you will heap burning coals on his head."
Last but not least comes Romans 12:20, another of the forgiveness scriptures worth discussing. Forgiveness in the Bible is clearly called for, but beyond that, we are called to love our enemies — and not only to love them, but to feed and nourish them. This is a powerful reminder of what it means to be a Christian.
And as we conclude, let's explore a simple forgiveness prayer (find out what it means when people say "Jesus died for us" as well). Here is a potential forgiveness prayer you can say — or, at the least, use as a template for your own invocation:
Father, I know that I am a sinner. I know that I have made mistakes. Please forgive me. Please help me to make changes in my life. Scripture tells us that You will guide and sustain us — and that You will give us the power to resist temptation. Please help me in this area. Lord, thank You for all You have done. In Jesus' name, Amen.
If you're looking to watch a touching movie about forgiveness, consider "Touched By Grace." And if you're a parent looking to instill forgiveness scriptures in your kids, consider streaming "VeggieTales: God Wants Me To Forgive Them!?!"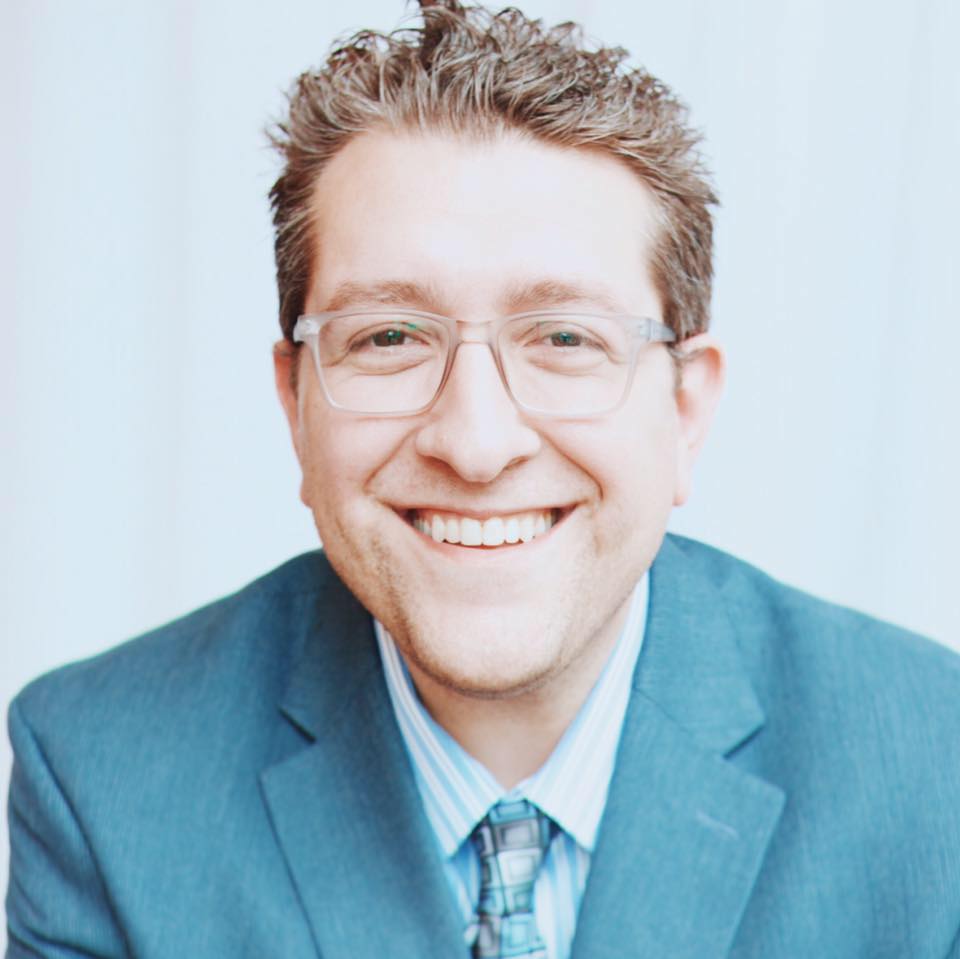 Billy Hallowell
Billy Hallowell has been working in journalism and media for more than a decade. His writings have appeared in Deseret News, TheBlaze, Human Events, Mediaite and on FoxNews.com, among other outlets. Hallowell has a B.A. in journalism and broadcasting from the College of Mount Saint Vincent in Riverdale, New York and an M.S. in social research from Hunter College in Manhattan, New York.