This Sunday marks Super Bowl LVI. The Los Angeles Rams will be playing the underdog Cincinnati Bengals (on LA's home turf!) for all the marbles. It's the biggest game in football and millions of people will be watching.
And while we're not the betting type, it's safe to say that no matter who wins, God will be honored in the victory. Why? Because there are so many coaches and players in the big game who love Jesus!
Here are just a few of the inspiring stories we've seen of Bengals and Rams coaches and players glorifying God.
WANT MORE INSPIRATION? SIGN UP FOR THE PURE FLIX INSIDER EMAIL NEWSLETTER TODAY!
CINCINNATI BENGALS: Faith On & Off the Field
Head Coach Zac Taylor
Head coach Zac Taylor has his priorities straight: faith, family, friends and football "in that order."
"That's how I was raised and certainly I'm a believer, and believe that my faith has put us in a position to do some really special things," Taylor told the media recently;
Rookie Kicker Evan McPherson
Pure Flix Insider recently shared how rookie kicker Evan McPherson wore his "God is good" shirt after leading the Bengals to the AFC Championship with a last-second field goal. And he wore the same shirt after he hit another field goal to help the Bengals beat the Kansas City Chiefs to make it to the Super Bowl! Not to mention, he continues to post scriptures on Instagram to his 142,000 followers leading up to Sunday's big game, including John 3:16 and Deuteronomy 20:4.
Defensive End Trey Hendrickson
When defensive end Trey Hendrickson isn't busy sacking NFL quarterbacks, he also loves to post Bible verses on his Instagram. And for good reason.
"It's one of those things that anything that I do on the field is to glorify Him, through Him for Him for His glory," Hendrickson said. "My life is a sacrifice, and the days after football will be the same as the days playing football. I try to encourage people anyway to crack open their Bible, [with] Instagram, things like that, just look up the verse and continue to grow stronger in faith because that's where it starts."
His Instagram profile is headlined by this Bible verse, which reminds us to live in a way that is consistent with our beliefs:
Let us not become weary in doing good, for at the proper time we will reap a harvest if we do not give up. – Galatians 6:9 (NIV)
Linebacker Logan Wilson
There's a special story behind linebacker Logan Wilson's Joshua 1:9 tattoo. The second-year player got the body art in honor of his high school football coach who lost his infant son to SIDS five years ago. The verse is a favorite of the family's and helped keep them going during one of life's toughest seasons.
"I only want to get tattoos that mean something," Wilson said. "Faith and family right now … all we understand is that no matter where you go, no matter how far it is away from home, like being out here is far away from home, the Lord is always with you."
Wide Receiver Michael Thomas
Michael Thomas never imagined he would be playing in the Super Bowl at the start of this season. In fact, he started off the season unsigned and it wasn't week four that he joined the Bengal's practice squad before making the active roster this past November.
"God's plans are far greater than ours, man … I wasn't signed anywhere but I wasn't stressing," Thomas said. "I knew God had a plan for me regardless of what that is."
LOS ANGELES RAMS: Glory to Jesus
Wide Receiver Cooper Kupp
You can't watch a Rams game without hearing the name Cooper Kupp — probably more than once. He was the number one receiver in the entire NFL this season and he hasn't been shy about using his time in the spotlight to honor God.
For example, after the Rams beat the Buccaneers in the divisional round of the playoffs, Kupp wore a hat from his clothing line that said, "Do it to get a crown that will last forever," a reference to 1 Corinthians 9:25. Photographers also caught him taking a knee to thank God after the Rams beat the 49ers to make it to the Super Bowl.
1️⃣0️⃣ taking it all in. pic.twitter.com/0eIQERaUDt

— Los Angeles Rams (@RamsNFL) January 31, 2022
And he wasn't the only Kupp praising God for the victory.
"This moment. These moments!!! Thanking God for every one of them," Cooper's wife Anna wrote on Instagram after the win. "We have prayed for a season to glorify our Savior Jesus Christ."
Team Captain & Punter Johnny Hekker
Johnny Hekker may be the master of the fake punt, but there is nothing fake about the punter's Christian faith.
"God is on the throne. Thankful for His love and the blessings that have come with this season," Hekker tweeted following the Rams' victory against the 49ers. "#SuperBowl here we come!!!!"
God is on the throne. Thankful for His love and the blessings that have come with this season. #SuperBowl here we come!!!!#RamsHouse

— Johnny Hekker (@JHekker) January 31, 2022
As the team captain, Hekker is looking to lead his team to its first Super Bowl win, while also showing his teammates and fans alike the contentment that comes from a personal relationship with Jesus Christ.
Tight End Kendall Blanton
Tight end Kendall Blanton has stepped up big for the Rams as of late, making some key plays in the team's run to the Super Bowl. The third-year player is keeping his eyes on the prize ... and we're not just talking about a shiny championship ring.
"I'll keep saying it…..LOOK AT GOD…..we Super Bowl bound baby!" Blanton tweeted after the Rams' victory over the 49ers.
There's also an awesome clip of Blanton celebrating on the sidelines during the Rams' playoff victory against the Buccaneers.
"All God. All God all the time," he says pointing at the camera. Blanton even corrected the subtitles when he retweeted the video! "Capital G in God but facts!!!" he wrote.
God is on the throne. Thankful for His love and the blessings that have come with this season. #SuperBowl here we come!!!!#RamsHouse

— Johnny Hekker (@JHekker) January 31, 2022
We're so excited to see these men use their platforms to give glory to God this weekend, and it is our prayer that no matter which team wins the Super Bowl, millions will be exposed to the life-changing love of Jesus Christ.
Photo Credit: Instagram
Other Must-Read Stories: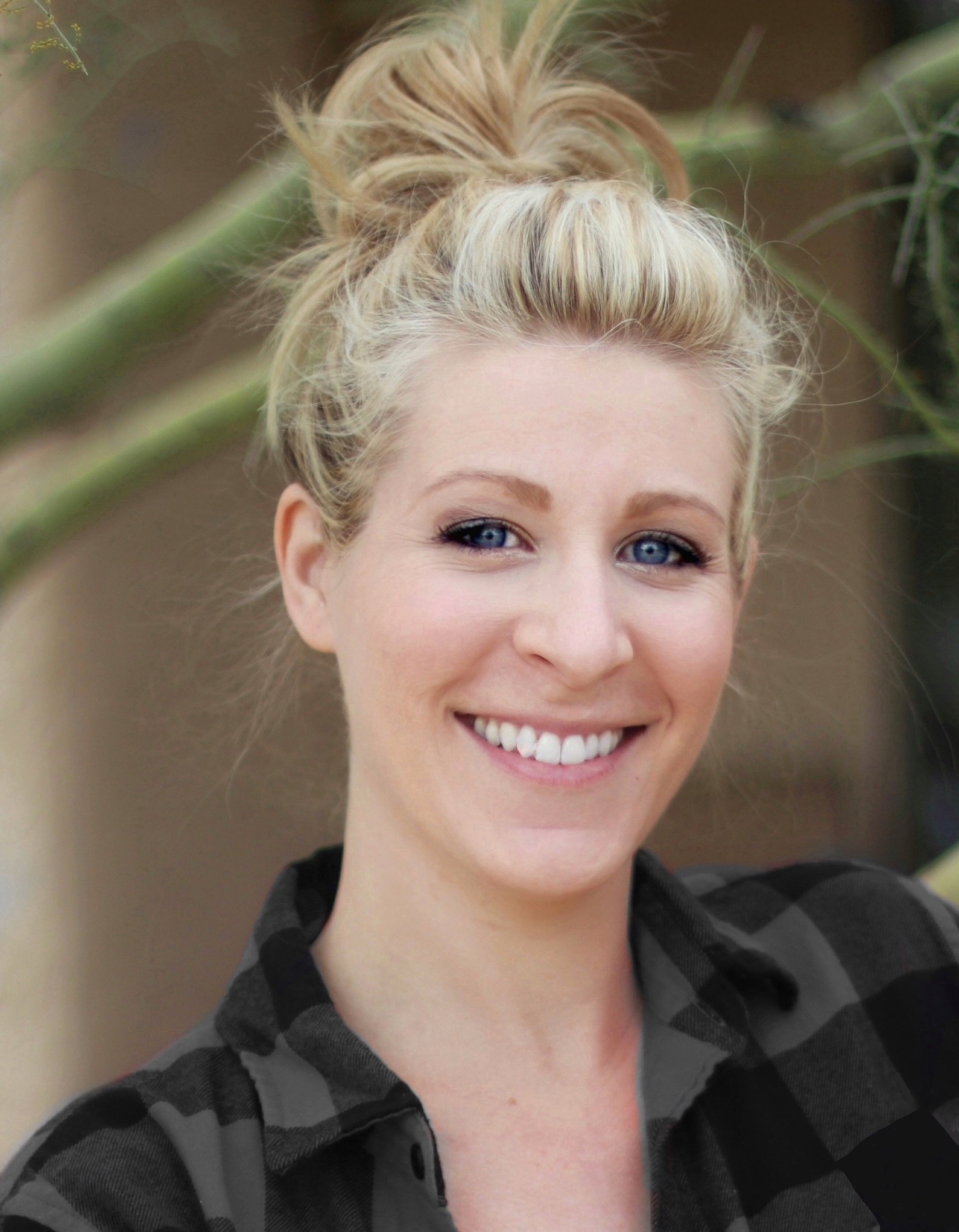 Marissa Mayer
Marissa Mayer is a writer and editor with more than 10 years of professional experience. Her work has been featured in Christian Post, The Daily Signal, and Intellectual Takeout. Mayer has a B.A. in English with an emphasis in Creative Writing from Arizona State University.