Actor and musician Dennis Quaid, who recently starred in the film "I Can Only Imagine," is working on a new album inspired by his Christian faith.
"I've always been spiritual. I grew up in a Southern Baptist church, [but] became disillusioned with it as a teenager," Quaid said.
The popular actor explored Eastern religions for many years but found that nothing filled his spiritual void like Christ.
"I read the Bible twice, read the Koran, went to India nine times. Along the way, I came back to Christianity," he revealed.
WANT MORE INSPIRATION? SIGN UP FOR THE PURE FLIX INSIDER EMAIL NEWSLETTER!
During his spiritual journey, Quaid discovered that people of all religions share the same "yearnings," but are lost without God.
"We're all spiritual beings whether we know it or not," said Quaid. "So that's what I speak to, one's relationship with God or non-relationship with God," he explained.
Quaid's relationship with God will play a central role in his new album, and will include "spiritual songs I grew up within the church." The album will also feature musical guests like Billy Ray Cyrus, Tanya Tucker, Kris Kristofferson and Brandi Carlisle.
One of the songs will be a remake of "On My Way to Heaven," which Quaid previously recorded for the "I Can Only Imagine" soundtrack.
Quaid has been making music since he was 19. His band, The Sharks, have played together for the past 20 years. The gospel album will be Quaid's first solo effort and will build on his newfound love for inspirational music. The album is expected to be released sometime next year.
In the meantime, Quaid has plenty of other projects to keep him busy. He's slated to star in the upcoming film "Reagan," about the life of former president Ronald Reagan. In addition, Quaid will play the lead in the faith-based family drama "On a Wing and a Prayer," about an airplane passenger who "sees his pilot die mid-air at the controls." And be sure to catch him in "American Underdog," the story of outspoken Christian and retired NFL quarterback Kurt Warner and is the first Christian movie to debut in theaters nationwide on Christmas Day.
See the trailer for the powerful new faith movie here:
Other Must-Read Stories: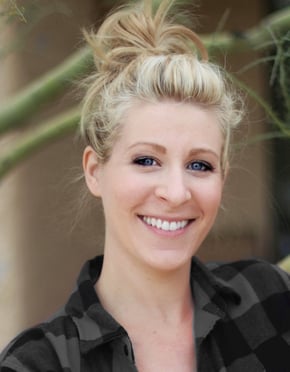 Marissa Mayer
Marissa Mayer is a writer and editor with more than 10 years of professional experience. Her work has been featured in Christian Post, The Daily Signal, and Intellectual Takeout. Mayer has a B.A. in English with an emphasis in Creative Writing from Arizona State University.