Calling all fans of David A.R. White! You may have seen a handful of movies featuring White, but did you know he also produces and writes many films and television shows - including some that he stars in? In addition, White is also the co-founder of Pure Flix Entertainment, the world's largest independent Christian movie production and distribution company.
Raised in a Mennonite farming town in Kansas, White is a big proponent of following your "God-sized dream" and an inspiring example of what God can do in your life when you submit to Christ's will on a daily basis. His devotion to faith has undoubtedly made a mark on Christian entertainment. If you are looking for more work by your favorite Christian actor, check out these five films and TV shows:
"Malibu Dan – The Family Man"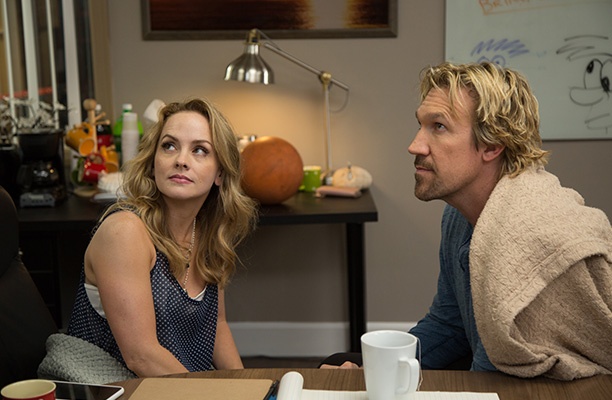 This comedic TV series follows Dan Marshall as he juggles his home life with the demands of co-hosting a pre-dawn California talk show, "Good Morning, Malibu." With positive messages and clean comedy, this new series has a top-of-the-line cast that is sure to get your whole family laughing.
Watch Now: "Malibu Dan"
"Hitting the Breaks"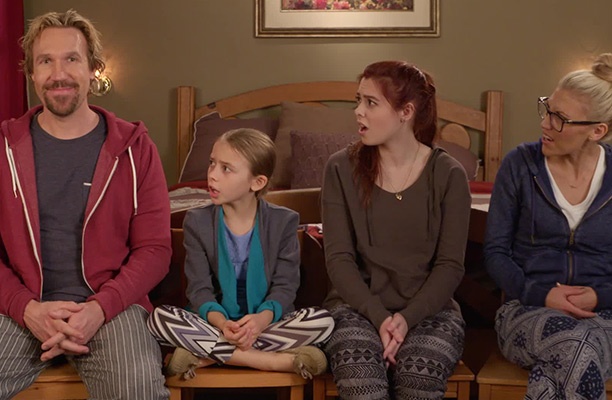 "Hitting the Breaks" is a playful Pure Flix Original Series about a racecar driver who, when pushed into retirement, moves his family to a small town full of quirky characters. In true David A.R. White fashion, this sitcom not only embraces the family's faith, it does so in an approachable, real-life way. Learn more about "Hitting the Breaks" in this PureFlix.com Insider article, "If You Love David A.R. White, You'll Love This."
Watch Now: "Hitting the Breaks"
"Revelation Road" Trilogy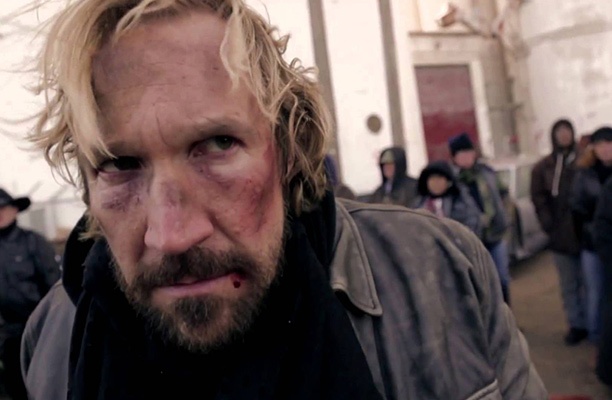 "Revelation Road" is a three-part saga that follows Josh McManus (White) and his struggles in the aftermath of the Rapture. In "Revelation Road 2", Josh McManus continues his quest to reunite with his family. The third of the Revelation Road series wraps-up McManus' story as he ventures on a vital mission to find a mysterious and elusive "shepherd." If you're a fan of action and adventure films, you'll love watching David in this post-rapture series.
Watch Now: "Revelation Road"
"The Moment After" Movie Series
In this Christian action film, FBI Agent Adam Riley (White) works on an investigation involving a mass disappearance. As agent Riley and his partner, Charles Baker, search for the truth, they uncover a government conspiracy and meet a mysterious man who seems to believe he knows what the world is searching for.
Watch Now: "The Moment After"
"God's Not Dead 2"
If you liked the first "God's Not Dead" film, then you'll love "God's Not Dead 2", featuring White as Pastor Dave. This Christian drama features a high school teacher (Melissa Joan Hart) who is asked a question in class about Jesus. The teacher's heartfelt response lands her in a battle of choice. Be sure to check out the discussion guide that accompanies this inspiring box office film.
White will also appear in "God's Not Dead: A Light Into Darkness," in theaters on March 30, 2018.
Watch Now: "God's Not Dead 2"
Ready to watch one of these Christian movies or TV series starring David A.R. White? You can enjoy them all at PureFlix.com. For more ideas on wholesome Christian movies to watch with the whole family, download your free Christian Movie Guide.
Learn more about White and his mission in Hollywood in the Pure Flix Insider article, "From Evening Shade to Pure Flix: The Story of David A.R. White" and his book, "Between Heaven and Hollywood."