While there are many uplifting Christian movies and television shows available, sometimes we crave something personal to us. With few films made for and about Christian women, one of PureFlix.com's newest movies "Only God Can" leads the way, offering a raw perspective into the struggles that women face in life and faith. This inspirational movie is sure to touch your life in a way that is deeply personal and relevant to you.
"The film was made specifically for and about Christian women and is meant to be a beacon of light that encourages viewers to exemplify Christ's love and commitment in their lives." - The Christian Post
"Only God Can"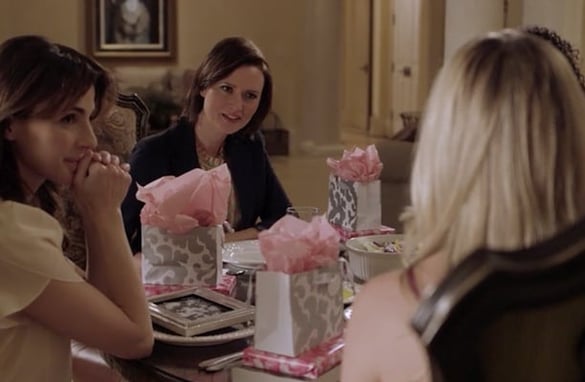 Set in Charleston, S.C., "Only God Can" is the story of five women who were once sorority sisters at the College of Charleston. Featuring an all-star cast, the lifelong friends, now middle-aged, are played by five mainstream actors: Lisa Sheridan, ("Sandal" and "CSI"), Vanessa Evigan ("How I Met Your Mother"), Robbi Chong ("ER"), Donna D'Errico ("Austin Powers" and "Reno 911"), and Debra Capps ("The First Five Years").
Each year, the friends have a reunion weekend that proves to be a struggle for the Christians in the group, Sara and Grace. Sara and Grace's friends continually misunderstand their love for God, until a tragedy occurs, and each woman is forced to seek the deeper meaning of life.
"Only God Can" was made by Inspire You Entertainment, a production company that "produces and distributes faith based films that provide viewers with inspiration and encouragement as they navigate through life's everyday challenges."
Inspire You Entertainment certainly achieved their mission in "Only God Can." Through the everyday challenges of five relatable women, the film explores some powerful themes, including faith, overcoming addictions, single-parenting, second chances in love, persecution of the faith, and freedom in forgiveness. However, the biggest theme of the film is the importance of friendship and its power to bring others to God.
Awards and Accolades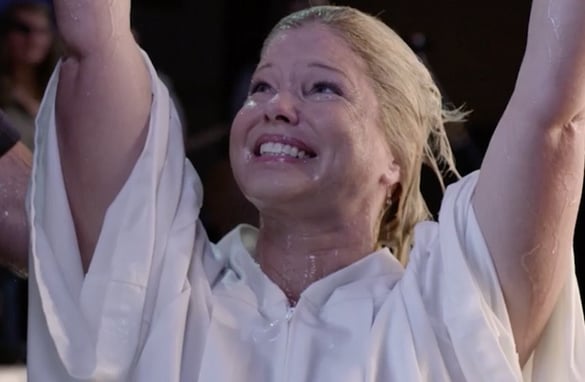 "Only God Can" was the recipient of the Indie Fest Film Award of Excellence under the Christian category. "When we screened 'Only God Can' at our film festival, the impact on the audience was profound," Judith Falloon-Reid, co-creator and co-producer of the Inspired Faith Film Festival, told Broadway World.
"Many who saw the film cried, including men, and all clapped heartily in the end."
"Only God can" also won the Inspired Faith Film Festival's Sisterhood Award, an award that honors women supporting women, and was one of the select films to premiere at the International Family Film Festival's 20th anniversary celebration.
Watch "Only God Can" Today
Gather your friends together this weekend and celebrate the power of friendship with "Only God Can." You can watch this Christian movie online for free at PureFlix.com when you log in or sign-up for a one-month free trial. Through this movies' identifiable, real-life situations, you will be inspired to live your faith, seek true friendships, and be empowered to be the person God truly desires you to be.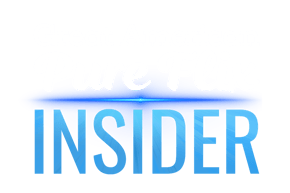 Pure Flix Editors
PureFlix.com is an online streaming service providing you and your family with clean and uplifting entertainment options. Here on Pure Flix Insider, you'll find articles on faith, parenting, and entertainment news. For more information, check out PureFlix.com and sign up for a free week trial.