In celebration of World Adoption Day and the latest movie from the Kendrick Brothers "Lifemark" coming exclusively on Pure Flix, we wanted to highlight stories about the casts' own adoption journeys as well as some history on the holiday.
What is World Adoption Day?
World Adoption Day is celebrated every year on November 9. World Adoption Day was started in 2014 by Hank Fortener, whose childhood was surrounded and highly impacted by foster brothers and sisters. His parents fostered 36 children and adopted eight kids from six different countries while Fortener was growing up. This experience gave him a bigger perspective on what defines family and what family means.
CELEBRATE WORLD ADOPTION DAY WITH 'LIFEMARK' EXCLUSIVELY ON PURE FLIX! Here's the synopsis: David's comfortable world is turned upside down when his birthmother unexpectedly reaches out to him, longing to meet the 18-year-old son she's only held once. With the encouragement of his adoptive parents, David embarks on a journey of discovery that leads to a staggering truth from his past.
"We had an amazing family unit that focused on taking care of kids that didn't have a family. Family never had anything to do with last names or blood, or color, or DNA. It was always who was in our home that we were taking care of, that's who family was," Fortener explained.
Fortener was building his nonprofit, AdoptTogether, which financially helps families looking to adopt in their adoption process. It was at this time he realized there wasn't a day that celebrated this beautiful and healing act. So, he took it upon himself to create World Adoption Day to bring awareness to adoption stories and what they mean for both the parents and the children involved.
"For me, having come from a world where adoption was such a tragic story to begin with, you don't come to adoption because everything is going smoothly … What adoption does is redeems that broken feeling, it brings a healing and hope, joy and a celebration," Fortener said, "I wanted to change the way people imagined family."
Since then, World Adoption Day has been celebrated every year, being recognized even by many well-known celebrities including Shaq, Charlize Theron and Hilary Duff. Be sure to post your selfie and hashtag World Adoption Day on November 9.
STAY UP TO DATE ON PURE FLIX EXCLUSIVES & ORIGINALS: SIGN UP FOR THE PURE FLIX INSIDER EMAIL NEWSLETTER
'Lifemark' Cast: Real-Life Adoption Stories
Three of "Lifemark" film's cast have real-life adoption stories of their own, bringing the World Adoption Day celebration into their own homes.
Stephen Kendrick, of the Kendrick Brothers, and his wife adopted a little girl from China in 2013. Kirk Cameron and wife Chelsea adopted their first four of six children; and Becky Rogers Nelson, who plays Kirk's wife in "Lifemark," and her husband adopted four of five children from foster care.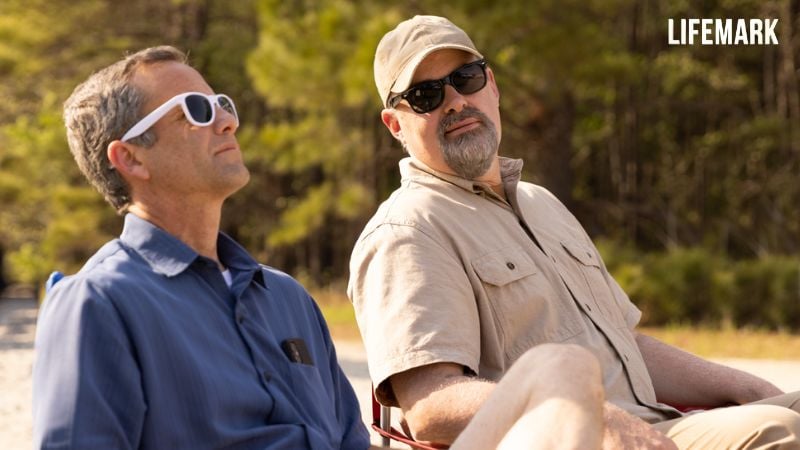 Photo used with permission from lifemark.com
Stephen and Jill Kendrick
Stephen and Jill Kendrick have four biological children but in the summer of 2013, they completed the adoption of a little girl named Mia from China. When discerning this journey through prayer, Stephen wrote down the day they committed to it in his Bible. During their adoption journey, they came across Mia's forms, who was born with a congenital heart condition. Her birth date was the exact date Stephen had written in his Bible that they committed to their adoption journey.
"We knew it had to be from the Lord," Kendrick said, "God has confirmed that He's in this. [Mia] knows that she's loved."
Kirk and Chelsea Cameron
Kirk and Chelsea Cameron have a dual-fold story and appreciation for adoption. Chelsea herself was adopted, as was her younger brother. Having adoption close to their heart, they knew when it came time to create their family, they wanted to start with adoption before having biological children. Their plan came together quickly, as they adopted four children in four years, then had two biological children in the next two years after that. This family of eight consists of children of various races and backgrounds, but all treasure how adoption has enriched their family.
READ ALSO: NEW KENDRICK BROTHER MOVIE 'LIFEMARK' HIGHLIGHTS BEAUTY OF ADOPTION WILL STREAM EXCLUSIVELY ON PURE FLIX
"We wanted our adopted kids to feel like they were our first choice," Chelsea explained, "[Through adoption], there's a special bond that does come straight from God. It's been an incredible journey We always said you sort of forget who's adopted and who's not."
Kirk added, "It's really a beautiful mosaic of things that God brings together for our family."
Rebecca Rogers Nelson and Durrell Nelson
When auditioning for her role on "Lifemark," Rebecca Rogers Nelson was asked if she was comfortable speaking about the pro-adoption movement and she started to cry.
"This is my bandwagon. This is my soapbox," Rogers Nelson exclaimed.
Rogers Nelson and her husband Durrell Nelson, who also worked together on the set of "An Unlikely Angel," have five children, four of whom are adopted. The Nelsons know and understand the unfortunate beginnings of adoption that Hank Fortener, founder of World Adoption Day, speaks of, having experienced miscarriage after giving birth to their first child.
"There's always this sense of pain somewhere. So you really have to have your hands open wide for what the Lord is doing," Nelson said of adoption.
After grieving the reality of their miscarriages, the Nelsons considered adoption and foster care. They agreed to take in a 2-year-old boy, as well as his newborn brother. Having established a relationship with their birth mom, the Nelsons took on the mother's third biological child a year later. Having five children under five, they left Los Angeles and moved back to Virginia to raise the children closer to their extended family.
"[Adoption] is still very much an act of trust. You have to open up your heart to the Lord and say, 'Alright, Lord, you know what's coming next, you know what you have for me,'" Rogers Nelson concluded.
How to Celebrate World Adoption Day
As Fortener mentioned, you can show your support for World Adoption Day by posting a photo of yourself with a smiley face drawn on your palm. We all know how a little kindness and positivity can go a long way. And don't forget to hashtag World Adoption Day!
"For one day we're going to say, 'Hey, family is everything, every child deserves a family,' and we're going to boost morale around this conversation," Fortener explained. "It's 100 percent participation, anyone can participate and vote for families and vote for kids to have a home."
Another way to celebrate World Adoption Day is to pray for families considering adoption, those in the midst of their adoption journey, the birth parents who chose adoption and those who have adopted children.
Here's a prayer from adopting.com for adoptive parents:
Dear God our Father,
Please help all parents in their role as a mother or father. Make them an instrument of your peace and love.
Inspire all parents to provide the best example for their children in their words, actions, and temperament.
Encourage all adoptive families to discuss their unique story, and to always stress the love that brought them together. Help adoptive parents to be merciful and loving in their thoughts and actions when it comes to a child's birth parents. Remind adoptive parents that You, Our Eternal Father, love all of us in a way that we could never fully appreciate, and we should strive to imitate that great love. Generously give adoptive parents the wisdom to provide and care for their children in every situation. Loving Jesus, Direct parents' speech to be loving and helpful; Guide all parents' actions to meet the needs of their individual children; And give parents the patience they need to build strong, loving, and faithful children. Amen.
Let's pray for all those who have an adoption story in their own lives and embrace them through Christ's love, just like David embraces his adoption story in "Lifemark." Watch "Lifemark" exclusively on Pure Flix on November 22 – just days after World Adoption Day.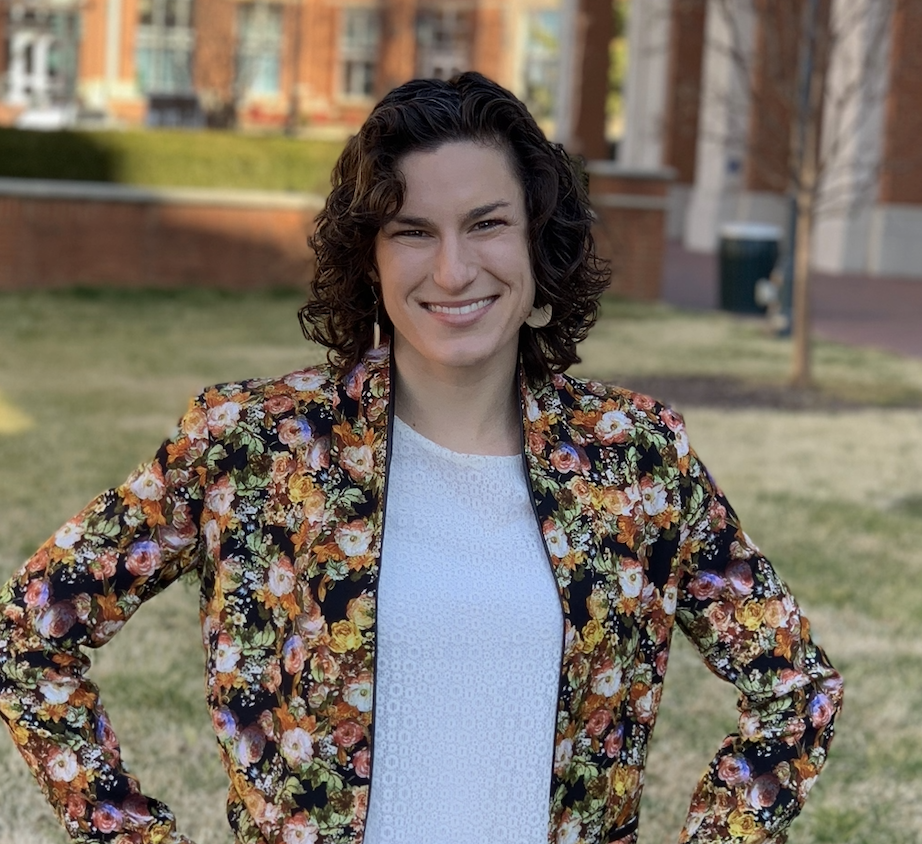 Marissa Zimmet
I was born and raised just across the bay from Tampa, Florida (Go, Lightning!) and attended college at ECU in Greenville, North Carolina. I am a devout Catholic and am active in my parish in Charlotte, North Carolina. Outside of work, I love to run, hike, watch movies and hockey, and spend time with my dog, Rose, and my cat, Toasty, who are both rescues.