For Candace Cameron Bure, the unofficial Queen of Christmas, it's easy to get into the holiday spirit, no matter what time of year her latest Christmas project might actually be filming. Just like Christmas in July is the best time to get in the spirit even if it doesn't feel like the Christmas season quite yet.
Subscribe to the Pure Flix Insider newsletter for the latest faith & entertainment news
"Once you see the colors and smell the pine and cinnamon and hear the Christmas music, it's so easy [to get into the holiday spirit]. Christmas, to me, represents more than that – it's a beautiful, heartwarming time of the year," Bure expressed.
But her newest Christmas movie (and Pure Flix Exclusive) "A Christmas … Present," might just be a little closer to her heart.
"The biggest theme that's most important to me in this film is God in our lives and the Christian faith. This is a Christmas movie that actually talks about Christ. And that's another major theme that I've never been able to talk about at length in my Christmas films," Bure said.
Bure not only stars in "A Christmas ... Present" but it is also the first movie she produced under her production company, Candy Rock Entertainment. In an interview with CBN's Faithwire, Cameron Bure discussed her desire to make movies in the faith genre that have the potential to "change someone's life."
"I want to do [faith films] well. And I want to do them in a way that's relatable and that people can see themselves in and are not heavy-handed," Bure explained.
Read Also: Your Ultimate Guide to Celebrating Christmas in July with Pure Flix
She hopes "A Christmas … Present" will do just that. Bure plays Maggie, a real-estate agent, mother and wife who tries to pack everything into her family's Christmas schedule. But not everyone in her family has the same expectations for the holiday, including her brother who recently lost his wife.
Instead of focusing on mourning the loss of his wife, we see his joy and hope in knowing that he'll see his wife again. And Maggie learns to be present to her family, not just stuffing the holiday schedule with all the activities for the sake of making "Christmas memories."
"I developed this story and thought of it because of the last two years of life for all of us," Bure expounded. "I know that everything was stopped and put on hold and we were forced to focus on what was right in front of us. It really changed my perspective on a lot of things, priorities in my life and my family … Maggie and her family really learn the importance of being together and valuing relationships over busyness."
Being present during the busyness of the Christmas season reminds us of Matthew 6:34 (NIV):
"Therefore do not worry about tomorrow, for tomorrow will worry about itself. Each day has enough trouble of its own."
Don't miss this beautiful family Christmas movie and Pure Flix Exclusive, "A Christmas … Present," streaming now for Christmas in July!
Photo credit: Facebook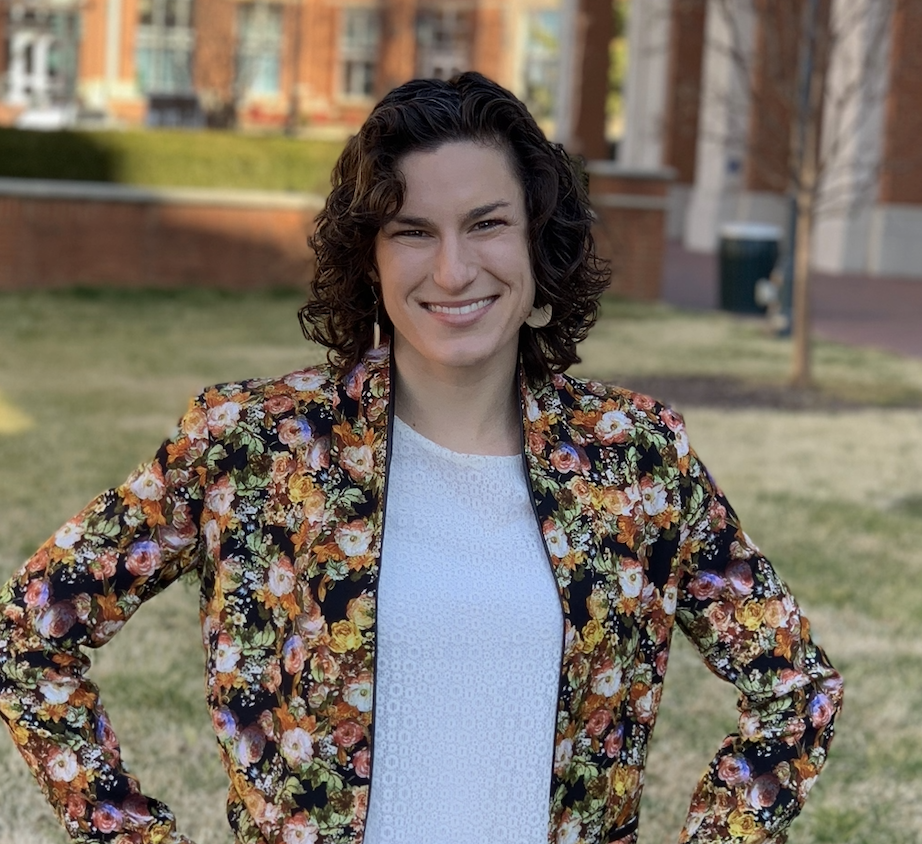 Marissa Zimmet
I was born and raised just across the bay from Tampa, Florida (Go, Lightning!) and attended college at ECU in Greenville, North Carolina. I am a devout Catholic and am active in my parish in Charlotte, North Carolina. Outside of work, I love to run, hike, watch movies and hockey, and spend time with my dog, Rose, and my cat, Toasty, who are both rescues.