Meet Chase Poust, the pint-sized hero who is being credited for saving the lives of his dad and sister.
WANT MORE STORIES OF HOPE? SIGN UP FOR OUR FREE NEWS & ENTERTAINMENT EMAIL!
The brave 7-year-old swam for more than an hour to get help after a boating excursion went terribly wrong. It all unfolded on Friday night when the family went out on a boat to fish on St. Johns River in Florida, WBTV-TV reported.
Chase and his sister, Abigail, 4, got stuck in a current, and what followed was pretty scary. Their dad, Steven Poust, jumped into the water and tried to rescue Abigail and told Chase to head to the shore.
"I told them both I loved them because I wasn't sure what's going to happen," Steven told WBTV-TV. "I tried to stick with her as long as I could…I wore myself out, and she drifted away from me."
In the midst of chaos and uncertainty, Chase persisted and swam alone until he reached the shore. Swimming through the current was tough, but he made it, ran to a stranger's home and asked for help.
"I felt really scared," Chase told WJXT-TV. But fear didn't hold him back from being brave.
Authorities immediately headed out to rescue Abigail and Steven, finding them within an hour. Steven credits his heroic, young boy for the situation ending in such a positive way.
READ ALSO: REAL LIFE HEROES: THE COURAGEOUS CHRISTIANS WHOSE STORIES WILL INSPIRE
"We're here. By the grace of God, we're here," he said. "Little man…made it to shore and got help, and that's what saved our lives."
Want more inspiration? Sign up for the Pure Flix Insider weekly email for the top stories in faith and entertainment!
Featured image credit ABC7/YouTube
OTHER MUST-READ STORIES: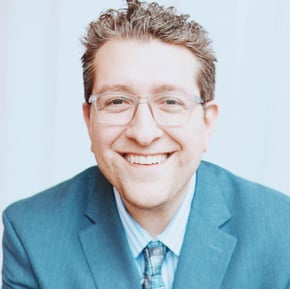 Billy Hallowell
Billy Hallowell has been working in journalism and media for more than a decade. His writings have appeared in Deseret News, TheBlaze, Human Events, Mediaite and on FoxNews.com, among other outlets. Hallowell has a B.A. in journalism and broadcasting from the College of Mount Saint Vincent in Riverdale, New York and an M.S. in social research from Hunter College in Manhattan, New York.