With Christmas just around the corner, you might be looking for good gifts to give your friends and loved ones. The following list offers the best Christian books worth giving this season. There's something for everyone on this recommended Christian books list, with various titles appealing to men, women and children.
Here are the top Christian books worth buying this holiday season:
Recommended Christian Books for Everyone
"Evidence That Demands a Verdict: Life-Changing Truth for a Skeptical World"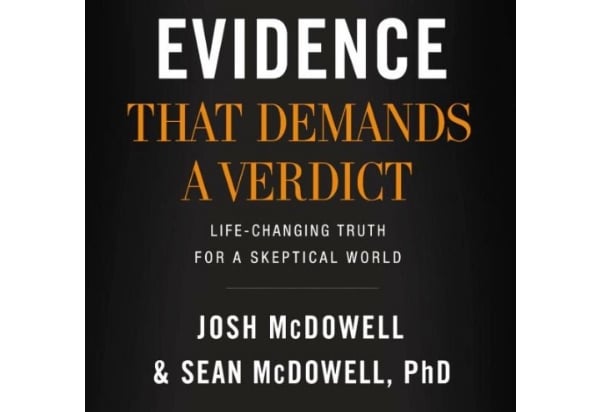 Josh and Sean McDowell unveil an important reality about the Bible and its critics: "the truth of the Bible doesn't change, but its critics do." "Evidence That Demands a Verdict" equips Christians to defend their faith if and when critics attack it.
Read Also: Ever Wonder What the 12 Days of Christmas Are?
Among the best Christian books penned on apologetics, this classic was originally written by Josh McDowell, but has been updated and now includes insight from his son, Sean. It's a book that helps stem doubt about Christianity, while tackling some of the toughest faith questions.
"The Case for Miracles: A Journalist Investigates Evidence for the Supernatural"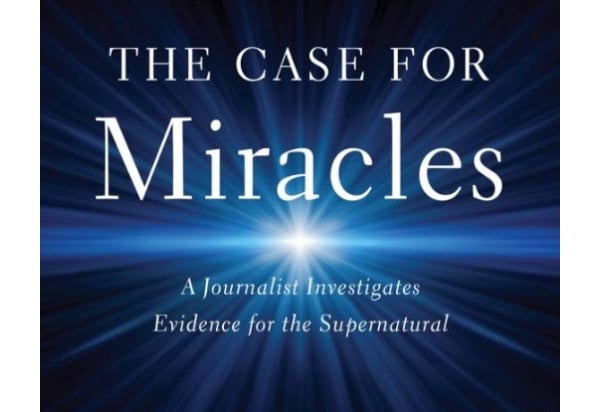 Lee Strobel's approach to covering biblical topics is quite moving and impactful. In addition to the "Case for Christ," Strobel has written several other top Christian books in the "Case" series. The latest is "The Case for Miracles," a book that features Strobel exploring supernatural claims and miracles to see just how present they are in the modern era. It's a must-read book for anyone looking for evidence of God.
"Awaken: 90 Days With the God Who Speaks"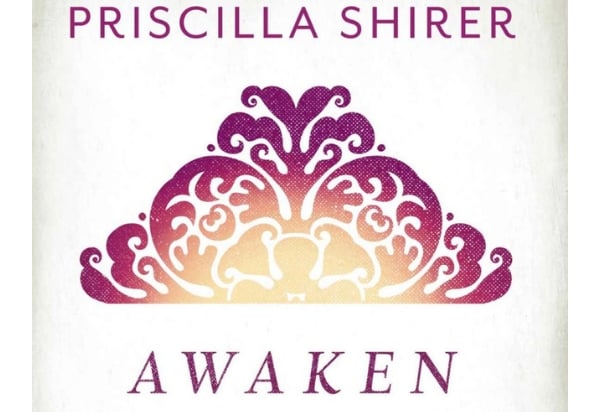 Devotionals are a good way to keep up with Bible reading on a daily basis. Priscilla Shirer's "Awaken: 90 Days with the God who Speaks," one of our recommended Christian books, brings her powerful message of hope to readers. The book, which includes 90 devotions, aims to "awaken" Christians with fresh insights about God, encouraging people to rely on the Bible as they journey through life.
"Counter Culture: Following Christ in an Anti-Christian Age"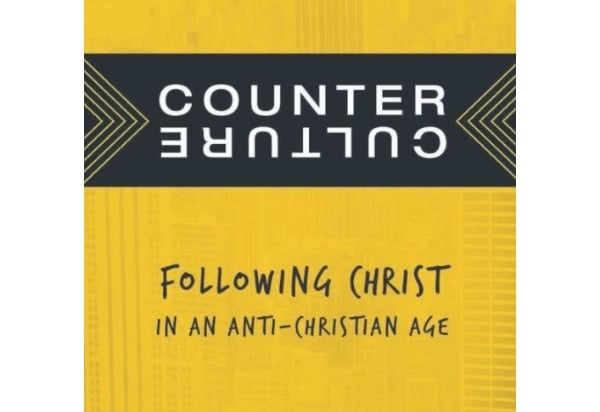 With culture taking some shocking twists and turns in recent years, author and pastor David Platt has a guide to help people navigate the chaos. Platt tackles moral relativism — the idea that "anything goes" and that morals are objective — and guides Christians through the difficult task of navigating an increasingly secular world. It's an excellent read. Add "Counter Culture" to your gift-giving list.
"The Storm-Tossed Family: How the Cross Reshapes the Home"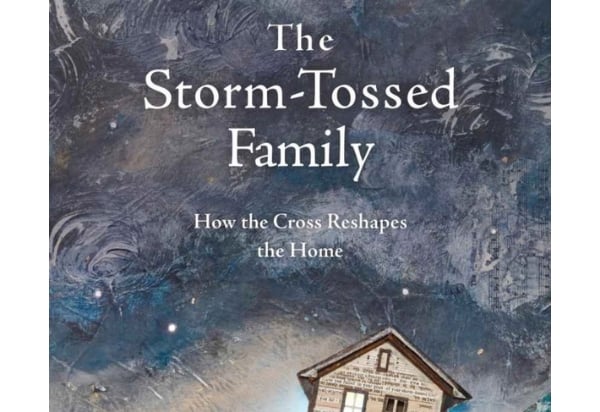 If you're looking for one of the best Christian books to emerge lately, look no further than "The Storm-Tossed Family." Written by Russell Moore, president of the Ethics and Religious Liberty Commission of the Southern Baptist Convention, the book deals with the power that family holds over ever person. Here's a bit from the book's description:
Family is difficult because family—every family—is an echo of the gospel. Family can be the source of some of the most transcendent human joy, and family can leave us crumpled up on the side of the road. Family can make us who we are, and family can break our hearts. Why would this social arrangement have that much power, for good or for ill, over us?
You can grab a copy here.
Top Selling Christian Books for Women
"Adamant: Finding Truth in a Universe of Opinions"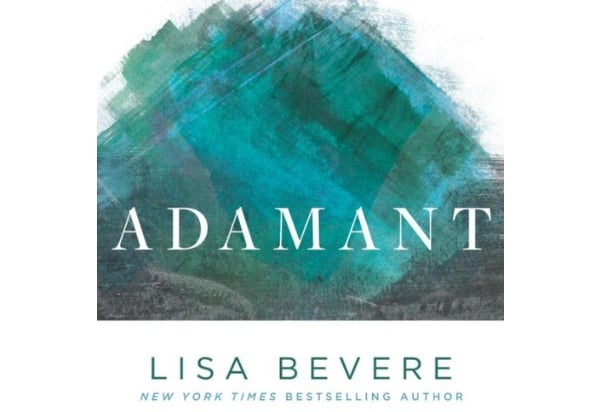 Lisa Bevere's latest book tackles a topic we all know too well: the ever-changing moral conundrums that continue to be pervasive in modern-day culture. Rather than buckle to social pressures, Bevere wants "Adamant" readers to stand firm in their faith, even as the world around them embraces shifting values. It's one of our recommended Christian books amid the changing tides of our culture.
"It's Not Supposed to Be This Way: Finding Unexpected Strength When Disappointments Leave You Shattered"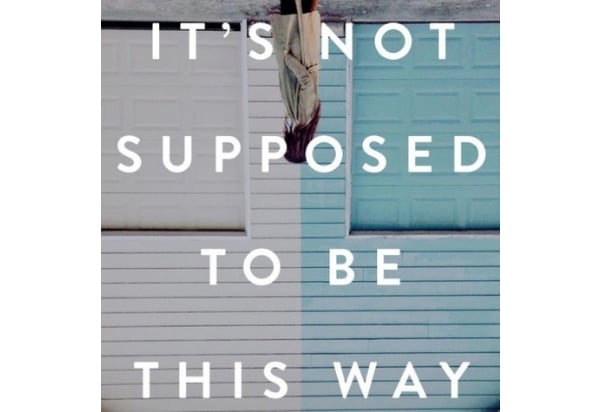 Author Lysa TerKeurst tackles a topic everyone can relate to: heartbreak. In "It's Not Supposed to Be This Way" — one of the top Christian books on the market right now — she dives into how people can handle their struggles when it comes to God's timing, and doubt. The book's description proclaims that TerKeurst has "discovered that our disappointments can be the divine appointments our souls need to radically encounter God."
Read the book and find encouragement for yourself and others around you.
"Kind Is the New Classy: The Power of Living Graciously"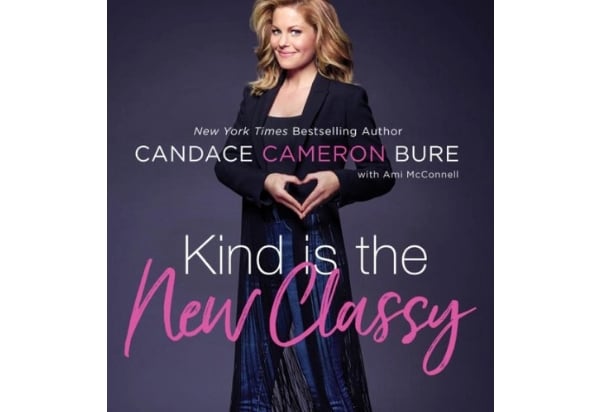 Kindness is desperately needed in our current culture. That's why TV star Candace Cameron Bure penned "Kind is the New Classy," a book that offers advice surrounding how to stay true to God amid difficult scenarios that might challenge that quest. The book focuses on the need to be kind, to stay grounded and to stay true.
Read Also: Three Christmas Bible Verses to Reflect on This December
Top Christian Books for Kids
"The Gift That I Can Give for Little Ones"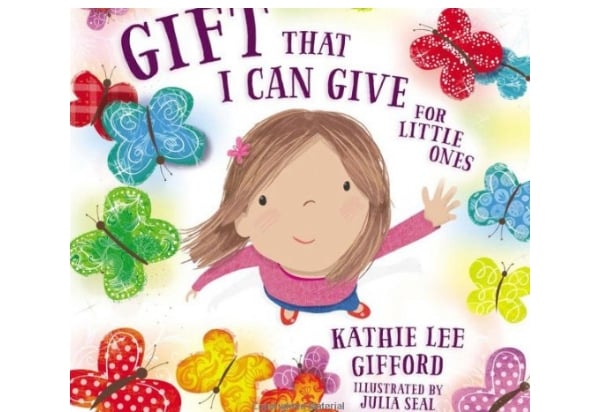 "Today" show host Kathie Lee Gifford's "The Gift That I Can Give for Little Ones" is one of the best Christian books for children. This book focuses on helping kids recognize that God has a plan for every person — and that He has bestowed gifts on each and every individual. Here's more from the description:
Help your children discover that they don't have to wait until they are grownups to make the world a better place! "The Gift That I Can Give for Little Ones" by Kathie Lee Gifford helps children find unique ways to make a difference today in the lives of those around them. ... Whether it is being kind, giving a family member an extra-big squeeze, visiting someone who is sick, or cheering on a friend, this story will inspire children, leading them to want to read it again and again.
"Indescribable: 100 Devotions for Kids About God & Science"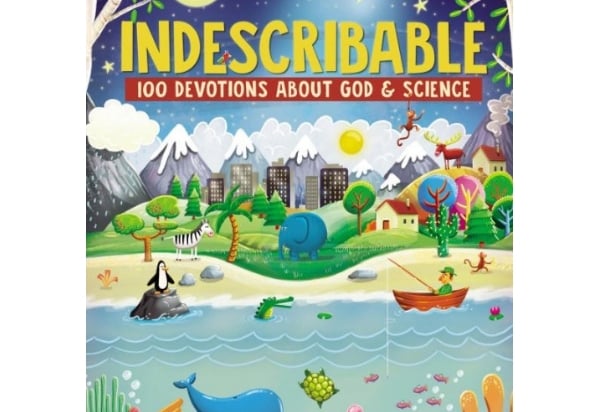 This kids' devotional highlights the wonders of creation with exciting and educational readings and activities. Pastor and speaker Louie Giglio offers an in-depth look at space, the Earth, animals and ourselves.
Each devotion has a "Be Amazed" section that contains fun facts, family activities, and a closing prayer. This book is sure to top your child's list of favorites, and with 100 days, it's the perfect length for summertime. Buy "Indescribable: 100 Devotions for Kids About God & Science" here.
"Through Your Eyes: My Child's Gift to Me"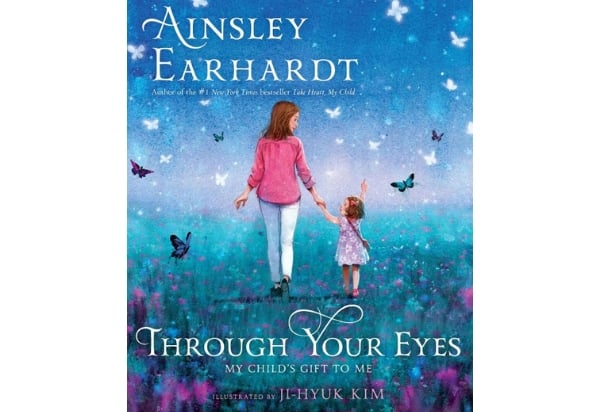 Ainsley Earhardt's second children's book, "Through Your Eyes: My Child's Gift to Me," offers yet another powerful reminder to kids and parents, alike, to pause, stop and reflect on the wonder all around us. Earhardt's book is one of the most powerful recent Christian children's books that helps readers celebrate "everyday wonders and miracles." Here's more:
Ainsley Earhardt reflects on her experiences as a mother and viewing wonders of the world through a child's eyes ... So often as we race through life, we need the wisdom and perspective of a child to remind us what is important and what should be celebrated and remembered: the everyday joys and miracles and simple pleasures of life. Our children teach us and awaken our own inner child.
Best Christian Books for Men
"The New Dad's Playbook: Gearing Up for the Biggest Game of Your Life"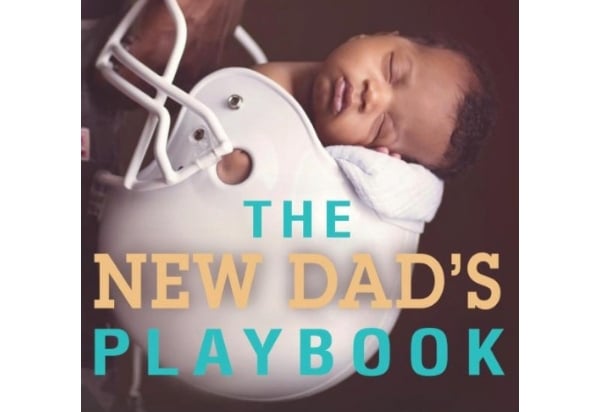 NFL star Benjamin Watson sets out in "The New Dad's Playbook" to help men become the best fathers they can be, with the book's description promising to help men become "the best partner and the best father, from pre-season (preparing for fatherhood) to Super Bowl (birth) to postseason (after baby is home)." So, if you're looking for a good read on the joys and challenges of fatherhood, it seems Watson has something powerful for you. Grab a copy of The New Dad's Playbook here.
"Lies Men Believe: And the Truth that Sets Them Free"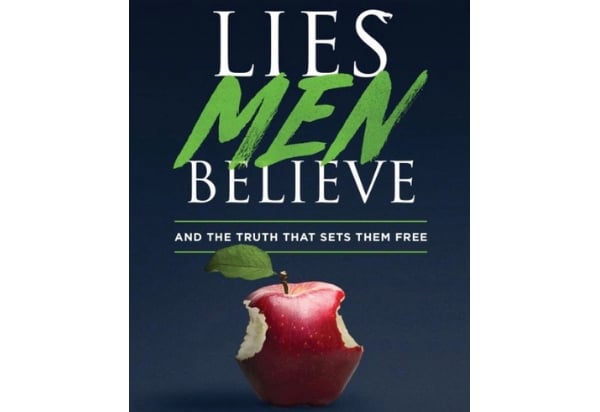 Author Robert Wolgemuth dives deep into the lies that men sometimes embrace — lies that can cause pain and chaos in life. Rather than embracing these mistruths and going off course, Wolgemuth hopes to inspire people to live the "abundant life that God wants us to live." Grab a copy of "Lies Men Believe" to inspire yourself — or another man you know.
The aforementioned list only scratches the surface of the best Christian books on the market right now. Top selling Christian books tackle a slew of issues, but we wanted to offer you a Christmas list that includes a little bit for everyone.
For more top selling Christian books, go here.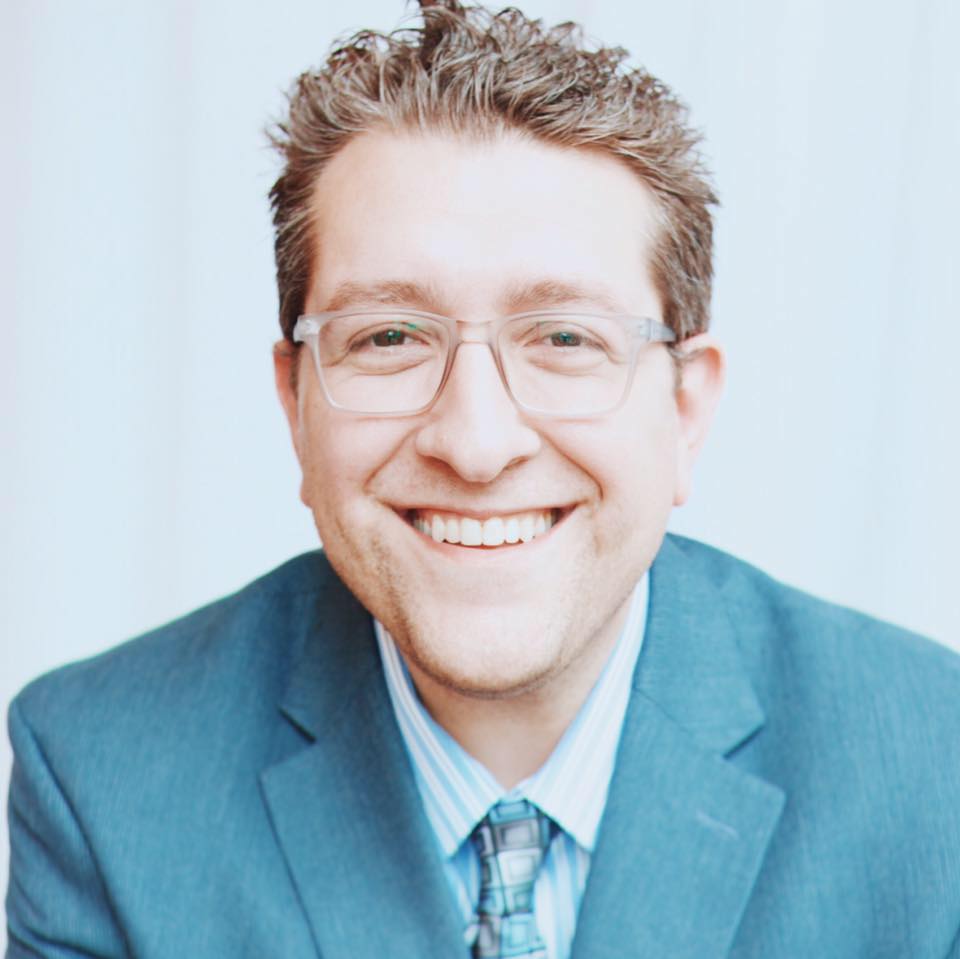 Billy Hallowell
Billy Hallowell has been working in journalism and media for more than a decade. His writings have appeared in Deseret News, TheBlaze, Human Events, Mediaite and on FoxNews.com, among other outlets. Hallowell has a B.A. in journalism and broadcasting from the College of Mount Saint Vincent in Riverdale, New York and an M.S. in social research from Hunter College in Manhattan, New York.