With Christmas nearly upon us, you might be looking for the perfect Christian gifts for men in your life. Well, look no further. The holidays sometimes usher in extra time for joy and relaxation, so we've assembled a list of books that you can consider giving as gifts. These books range from classics to more recent titles — literary works that are perfect to wrap and place under the tree this year. We've also included some other potential bonus gifts to give:
The Best Christian Gifts for Men This Christmas Season
"Counter Culture: Following Christ in an Anti-Christian Age" by David Platt
With culture taking some shocking twists and turns in recent years, author and pastor David Platt has a guide to help people navigate the chaos. Platt tackles moral relativism — the idea that "anything goes" and that morals are objective — and guides Christians through the difficult task of navigating an increasingly secular world. "Counter Culture" is an excellent read and one of the best Christian gifts for men this holiday season.
Add "Counter Culture" to your holiday shopping list.
"The New Dad's Playbook: Gearing Up for the Biggest Game of Your Life" by Benjamin Watson
NFL star Benjamin Watson sets out in "The New Dad's Playbook" to help men become the best fathers they can be, with the book's description promising to help men become "the best partner and the best father, from pre-season (preparing for fatherhood) to Super Bowl (birth) to postseason (after baby is home)." So, if you're looking for a good read on the joys and challenges of fatherhood, it seems Watson has something powerful for you.
Grab a copy of "The New Dad's Playbook" here.
"Love Is Oxygen: How God Can Give You Life and Change Your World" by Jarrid Wilson
Pastor Jarrid Wilson leaves readers thinking deeper about the concept of "love" — especially as it pertains to Jesus' sacrifice for humanity. In "Love Is Oxygen," Wilson proclaims that "love transcends fear and circumstances" and that God holds the power to transform human hearts.
Grab a copy of "Love Is Oxygen" as you consider Christian gifts for men this season.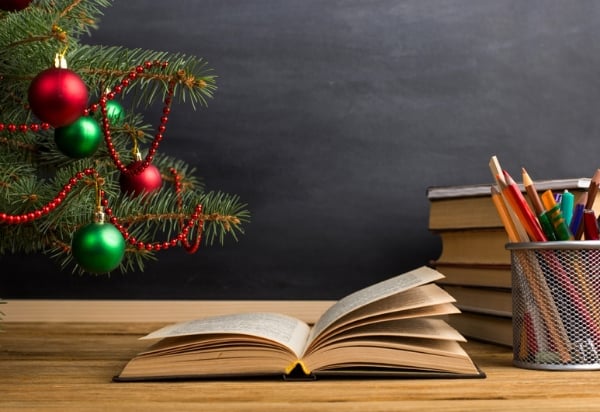 "AHA: The God Moment That Changes Everything" by Kyle Idleman
Author Kyle Idleman breaks down three ways that people can get closer to God and reinvigorate their spiritual lives. Encouraging people to experience an "aha!" moment, Idleman explains how important realizations can help infuse a bold faith walk — one that transforms lives.
Get a copy of "AHA" here.
"Wild at Heart: Discovering the Secret of a Man's Soul" by John Eldredge
The hit classic "Wild at Heart" tackles an important question: "What is a Christian man?" Author John Eldredge helps men to "recover their masculine heart" and invites women in as well to discover how God created men. It's an interesting book worth considering as you ponder Christian books for men this Christmas.
Pick up a copy of "Wild at Heart" here.
"Kingdom Man: Every Man's Destiny, Every Woman's Dream" by Dr. Tony Evans
Dr. Tony Evans believes that God designed every man to become a "world-changer," making this argument by turning to the Bible to explore God's design for manhood. The book offers insight to men about how God has made them and what the Lord has given them, providing an opportunity for readers to discover important biblical qualities and lessons.
Grab your copy of "Kingdom Man" here.
"Mere Christianity" by C.S. Lewis
C.S. Lewis' "Mere Christianity" is a timeless classic that every Christian should read. This popular Christian book explains the reasons why Christianity is true and valid. It's an apologetics book that captivates readers throughout, while also helping to build and logically explain the reality of faith.
If you're looking for Christian gifts for men this holiday season, "Mere Christianity" is a must.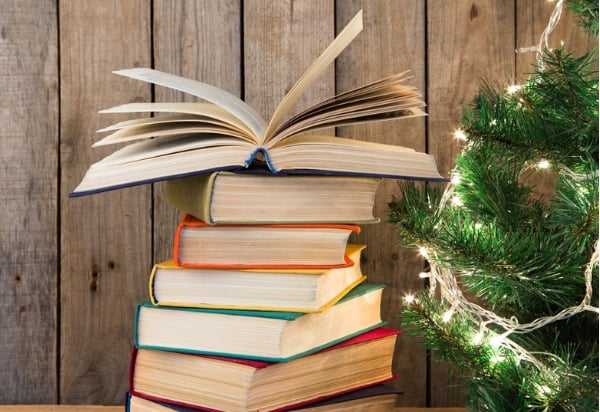 "Crazy Love: Overwhelmed by a Relentless God" by Francis Chan
Francis Chan drives home the simplest yet most important proclamation in the history of humanity: "God is love." Chan's goal is to bring people into a deeper relationship with God, moving past "religious complacency" and strict rules to recognize what it really means to build, keep and maintain a love-filled relationship with the Almighty.
Get a copy of "Crazy Love" here.
"Play the Man: Becoming the Man God Created You to Be" by Mark Batterson
Pastor and author Mark Batterson has another book to add to your consideration for Christian books for men. "Play the Man" argues that contemporary culture has lost a valid definition of manhood, creating confusion. Batterson calls men to aspire to "something greater" and helps unlock the "virtues of manhood," sharing stories along the way.
Get a copy of "Play the Man" here.
"The Armageddon Code: One Journalist's Quest for End-Times Answers" by Billy Hallowell
Eschatology, or the study of the end times, is quite complicated and convoluted. That's why "Armageddon Code" tackles various parts of the discussion from a journalistic perspective, featuring interviews with some of the Christian world's top experts on the end times. It's a good guide for anyone who wants to know more about what the Bible says about the end of days.
Grab a copy of "Armageddon Code" today. Also, if you want a preview of the book — and an informative list of end-times movies as well as theological explanations — consider downloading "End Times Movies and the Theology That Inspired Them" guide for free.
Other Christian Gifts for Men
PureFlix.com Subscription
If you're looking for Christian gifts for men and you're not interested in grabbing a book for your friend or loved one, consider a PureFlix.com subscription. With thousands of documentaries, original series, TV shows and movies, there's plenty of faith, family friendly and inspiring content. Give the gift of positive entertainment this Christmas season!
Grab a Men's Devotional Bible
You can never go wrong with a new Bible if you're looking for gifts for a Christian man. The "Men's Devotional Bible" is just one option worth considering if you're looking to pick up an inspirational and life-changing gift this holiday season.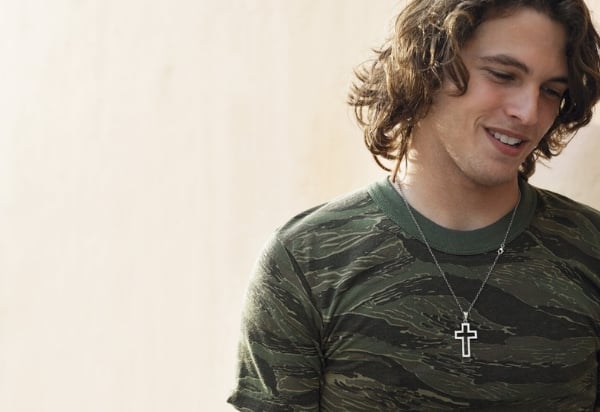 Christian T-Shirts
Another potential Christmas gift for men is a Christian-themed T-shirt. There are thousands of designs and messages available on the market. Here's just one vender that sells a number of shirts. If you're looking for Christian gifts for men, this is certainly a viable option.
God-Themed Phone Case
There's also this unique "In God I Have Put My Trust" phone case. It's a wonderful reminder of the power of God — and a great gift idea for the Christian men in your life.
A New Cross
Last but not least, you can consider a new cross necklace for the men in your life. There are many options to choose from, but here's one for your consideration.
For more great book lists and resources, be sure to subscribe to Pure Flix Insider so you never miss the latest in Christian news, lifestyle, and entertainment.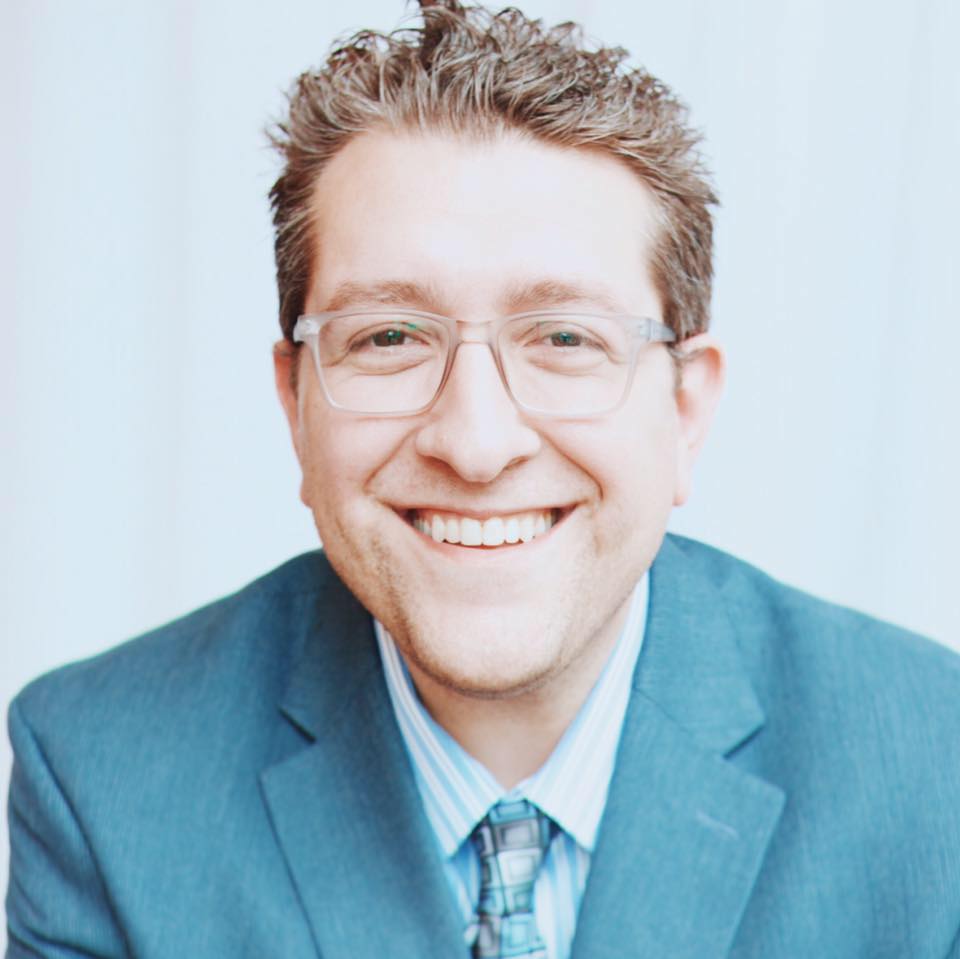 Billy Hallowell
Billy Hallowell has been working in journalism and media for more than a decade. His writings have appeared in Deseret News, TheBlaze, Human Events, Mediaite and on FoxNews.com, among other outlets. Hallowell has a B.A. in journalism and broadcasting from the College of Mount Saint Vincent in Riverdale, New York and an M.S. in social research from Hunter College in Manhattan, New York.