You may know the Pure Flix original film, "The Case for Christ," which follows the journey of former atheist and award-winning investigative journalist Lee Strobel as he ventures to disprove the Christian faith, only to result in him becoming Christian himself.
But Pure Flix now has the next movie in Strobel's series of investigations: "The Case for Heaven." In this new film, Strobel explores scientific findings and evidence to answer the question, "does Heaven exist?"
"There's moments that bring tears to my eyes ... I don't get that when I read the book," Strobel says of the movie.
WANT MORE FAITH AND INSPIRATION? SIGN UP FOR THE PURE FLIX INSIDER EMAIL NEWSLETTER TODAY!
Strobel was inspired to write this book by his own near-death experience 10 years ago, when he suffered from hyponatremia, a condition that occurs when sodium levels in the blood are too low. He was then approached by Mani Sandoval, who also directed "God's Not Dead," to turn his latest book into a movie.
"I hovered between life and death for quite awhile the doctors tried to figure out how to save my life. And I found that's a really clarifying experience," Strobel explains.
Strobel explores cases of near-death experiences and interviews those who personally experienced them in this movie, including John Burke, best-selling author of "Imagine Heaven," and many others for significant evidence of corroboration for heaven.
"Corroboration in these near-death experiences tells us the Bible is telling us the truth," says Strobel.
Strobel cites two Bible verses that he believes his findings in this film truly confirm:
"We are confident, I say, and would prefer to be away from the body and at home with the Lord. – 2 Corinthians 5:8 (NIV)
"Jesus answered him, 'Truly I tell you, today you will be with me in paradise.'" – Luke 23:43 (NIV)
Since the making of this movie and writing his book, Strobel has connected with many individuals who also have questions about life after death. When discussing where he finds hope when thinking about such a daunting topic, he turns to Romans 6:23 (NIV):
"For the wages of sin is death, but the gift of God is eternal life in Christ Jesus our Lord."
"Jesus went to the Cross, He died to pay for the penalty that we deserve for the sins that we've committed and He offers forgiveness and eternal life as a free gift of His grace," Strobel clarifies, "When we receive that gift, we become a child of God, adopted into His family ... and we can be assured when we pass from this world we'll spend eternity in the presence of God."
We pray that this movie gives you hope and comfort in knowing that eternal life with our Lord and Savior is possible after death. Stream "The Case for Heaven" today.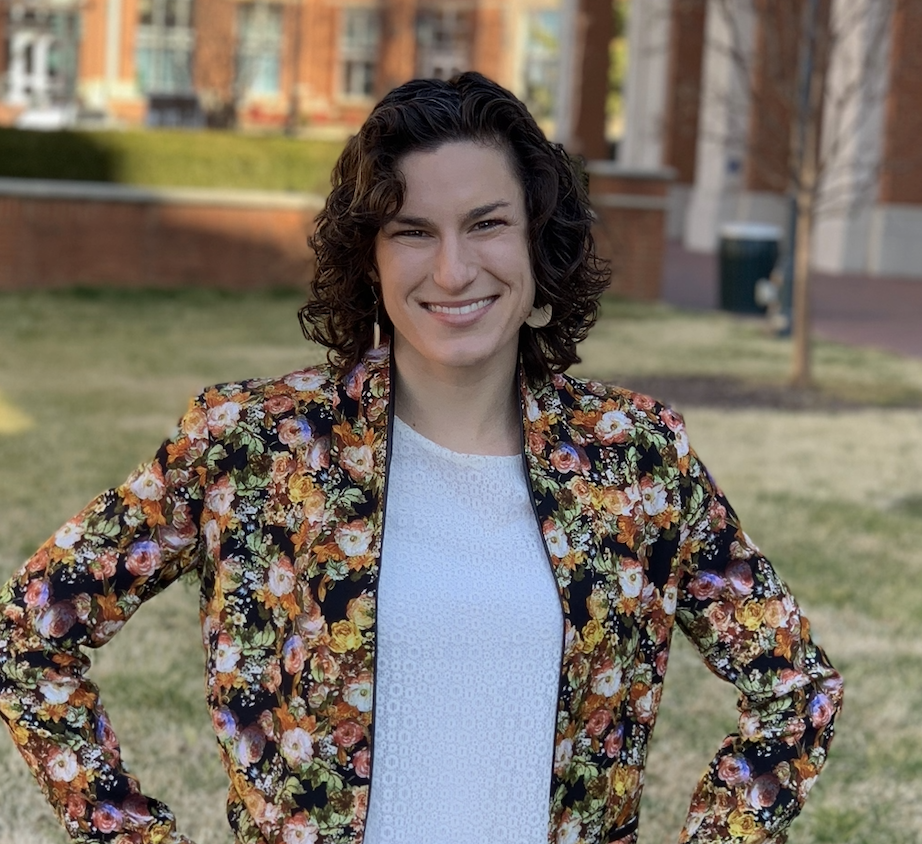 Marissa Zimmet
I was born and raised just across the bay from Tampa, Florida (Go, Lightning!) and attended college at ECU in Greenville, North Carolina. I am a devout Catholic and am active in my parish in Charlotte, North Carolina. Outside of work, I love to run, hike, watch movies and hockey, and spend time with my dog, Rose, and my cat, Toasty, who are both rescues.