If you're looking for alternatives to Facebook, Twitter or YouTube — or for new ways to express your faith on social media — this article is for you. We've assembled some of the best and most interesting Christian social media options for you to consider. From photo sharing to prayer apps, these Christian social network alternatives offer intriguing functionalities.
Christian Social Media Sites To Try Out Today
The Echo Prayer App
The Echo Prayer App is an exciting tool that allows you to create prayer lists. But beyond that, the app gives you the ability to create virtual prayer groups with friends and family. Here's more:
We believe that prayer is a powerful and effective way for us to connect with God. Echo Prayer is a free app that helps you keep track of your prayers, reminds you to pray throughout the day, and lets you share prayer requests with others.
Echo lets you keep a list of every single one of your prayers. You can add as many prayers as you want, categorize them with tags, delete old prayers, and even mark prayers as answered so you can see how God is working (and remember to thank Him!).
READ ALSO: Pure Flix's Comprehensive List of Inspiring Daily Prayers

YouVersion Bible App
If you're looking for a Christian social network that focuses exclusively on scripture, look no further than the YouVersion Bible app. The app not only offers multiple versions of the Bible, but it also allows you to connect with other Christians to see what scriptures they're reading, commenting on and pondering.
Here's more about the functionality on this Christian social media network:
Recognizing the opportunity to bring more relational interaction around the Bible, YouVersion introduced community features such as a home feed of friends' activity and the ability to study the Bible together. Through Plans with Friends, people can connect and discuss the Bible when they aren't in the same room, or even the same country. This feature helped change the life of a New Jersey native, Adora, who used the Bible App to rebuild a relationship with her mother.
SHiNE Christian Social Network
The SHiNE Christian Social Network is a Christian Facebook alternative that looks to be relatively new. The app offers sharing capabilities among other elements and dubs itself the "world's first fully-functional, family-friendly, Christian social media app."
The description continues:
Live out the "Fruit of the Spirit" online! Enjoy the great features of this Christian social network. Find family friendly events, connect, discover communities, non-profits and much more. With SHiNE Christian Social Network you and your family can fully embrace Christian living.
READ ALSO: 7 Powerful Bible Verse Images To Share On Social Media Right Now
myPraize
myPraize describes itself as a "free value-based social network with the best of Facebook, Instagram, Pinterest & YouTube." The Christian social media site — a Christian Facebook alternative that allows users to import Facebook contacts — pledges to be different from other platforms like it. Here's a bit more about the platform:
...myPraize has grown to over a million users. We still operate as a Christian site, true to our mission, and we still shine the light of Christ, but now we do it with a brand new site, a lot more features, a mobile app and much more.

ChristiansLikeMe.net
The site ChristiansLikeMe.net is yet another Christian social network that offers Christians the opportunity to both share and grow their faith. Based on forum discussions, the platform, like other Christian networking sites, allows for free-flowing discussion about an array of faith topics.
GodTube
YouTube has become the world's most popular Christian social media site for video-sharing, but there's a Christian social network that's also worth checking out: GodTube. The site is filled with inspiring, faith-based video clips. Here's more information about it:
Godtube.com is a video sharing platform offering online Christian videos with faith-based, family friendly content. Popular video sections on GodTube include; Christian bands and singers in Christian music videos, Christian comedians, funny video clips, cute videos featuring kids and animals, inspirational videos.
Cross.tv
For people looking for another Christian social network that allows for video consumption, look no further than Cross.tv, "a multi-lingual, faith-based, online social media community." It's a "family-friendly online network featuring various media sharing functionalities."
Here's more from the description:
Cross.tv can be utilized by individuals, families, groups, churches, organizations, businesses and artists in diverse ways to present: new ideas, important visions, projects, events and to share videos, audio files, photos, prayers, blogs, manage events and stream videos live as well as on demand video content. One can find new friends, awaken new audiences, or to simply network and communicate within their own congregation, contacts and friends around the globe.
It's also important to note that Christian social media discussions are also unfolding within larger platforms like Facebook and Twitter. Facebook pages like Jesus Daily and Pure Flix provide daily inspiration, Bible verses and plenty more.
Christian Dating Sites

Zoosk
While Zoosk isn't just for Christians looking for love, the site does have a religion filter so you can seek out like-minded individuals who share your values. Zoosk also operates a blog with dating advice, relationship advice and tips for those navigating the online dating scene.
Elite Singles
Like other dating sties, Elite Singles uses a personality questionnaire to match you with a potential partner. The site also tailors to Christian singles and offers dating tips and advice.
OurTime
OurTime is specifically tailored for singles over the age of 50. The site offers strict user guidelines and online dating safety tips for members.
BONUS: Stream 'The Dating Project'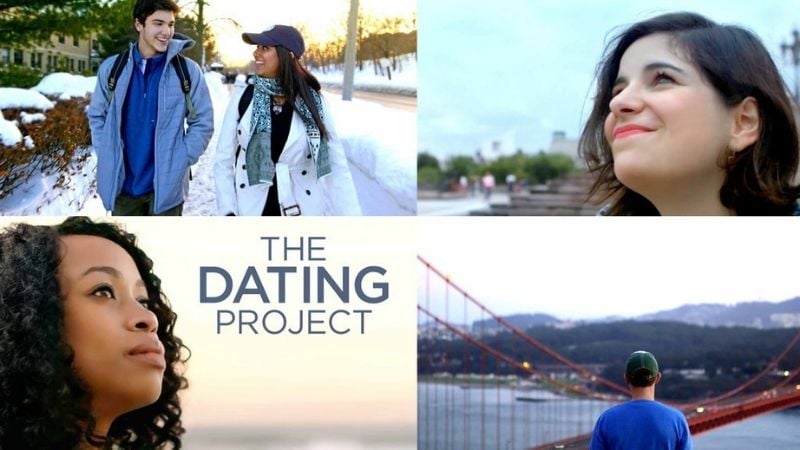 Five single people try to figure out dating in the age of social media, texting, hanging out and hooking up. Sign up for a free trial to Pure Flix and stream "The Dating Project" today.
That brings our list of Christian social media sites to an end. Join us over at the "Pure Flix Insider" for more encouraging and uplifting news, media insights and movie lists today.