If you're looking for Bible verses for fathers — scriptures that will encourage and enrich the lives of the dads in your life — look no further. This article contains a list of Father's Day Bible verses that can be used year-round to remind dads of their calling and to help encourage fathers to live out God's plan for their lives.
These Father's Day scriptures and lessons offer important guidance surrounding Christian fatherhood and the ins and outs of being a Christian dad:
Bible Verses for Dads: Go to God in Prayer
"Do not be anxious about anything, but in every situation, by prayer and petition, with thanksgiving, present your requests to God." – Philippians 4:6 (NIV)
The Bible tells us to go to God in prayer. While exploring Bible verses for fathers, Philippians 4:6 offers a powerful reminder to dads that anxiousness and worry should be met "by prayer and petition." This is a powerful message to any father who is facing troubles. It offers encouragement for those navigating Christian fatherhood.
READ ALSO: 17 Inspiring Bible Verses For Father's Day To Celebrate Dads
Father's Day Bible Lessons: An Essential Bible Verse for Dads
"Cast all your anxiety on Him because he cares for you." – 1 Peter 5:7 (NIV)
God is truly the perfect Father. The Bible reminds us to cast our worries on Him and reinforces the fact that God cares about us. Dads are important figures in our lives, but they, too, need a reminder that there is a loving Father they can turn to.
This Father's Day scripture is worth sharing with the caring fathers in your life.
The Fruit of the Spirit: An Important Reminder About Being a Christian Dad
"But the fruit of the Spirit is love, joy, peace, forbearance, kindness, goodness, faithfulness, gentleness and self-control. Against such things there is no law." – Galatians 5:22-23 (NIV)
The Fruit of the Spirit is an essential reminder of what it means to have the Holy Spirit guide our hearts and minds. Not only is Galatians 5:22-23 the hallmark of a good Christian, but the Bible verses also describe for us what it means to properly live out biblical fatherhood.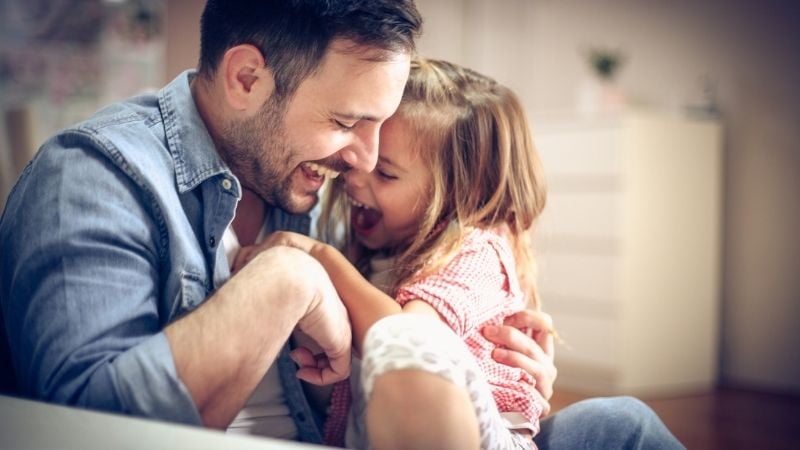 So, be sure to share the verse with the dad in your life, to thank him for living out these values — or to encourage him with the powerful calling we all have through Christ. This is one of the most important Father's Day Bible lessons.
Being a Christian Dad: Our Strength Comes From God
"But he said to me, 'My grace is sufficient for you, for my power is made perfect in weakness.' Therefore I will boast all the more gladly about my weaknesses, so that Christ's power may rest on me." – 2 Corinthians 12:9 (NIV)
Among the Bible verses for dads presented in this article is 2 Corinthians 12:9, which reminds fathers that, no matter what they struggle with, God can be their strength. In moments of weakness and pain, God's "grace is sufficient." Share this message with the dads in your life, and encourage them as they navigate biblical fatherhood.
Read Also: 5 Movies That Honor Dad For Father's Day
Bible Verses for Fathers: God Cares for You
"Cast your cares on the Lord and he will sustain you; he will never let the righteous be shaken." – Psalm 55:22 (NIV)
Another powerful reminder for us all comes in Psalm 5:22, where we are told to cast our cares on God. The Lord will sustain us, and when you're looking for Father's Day Bible lessons to share, this one is among those that stand out. This is a message that all dads — and people more generally — need to hear and be reminded about.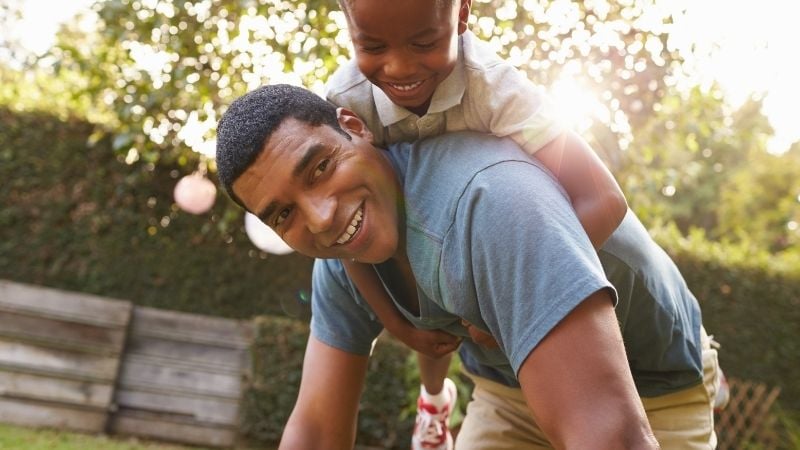 Being a Christian dad isn't always easy, so this helps remind men to cast their worries on God, especially when parenthood gets difficult or becomes uncertain.
Bible Verses About the Fathers' Responsibilities: Love God, Love Others
"'The most important one,' answered Jesus, 'is this: 'Hear, O Israel: The Lord our God, the Lord is one. Love the Lord your God with all your heart and with all your soul and with all your mind and with all your strength.' The second is this: 'Love your neighbor as yourself.' There is no commandment greater than these.'" – Mark 12:29-31 (NIV)
The Bible tells us to "love God" and "love others." These are the most important commandments, and they serve as a powerful reminder when it comes to Christian fatherhood.
Bible Verses About Being a Christian Dad: Love God, Love Others
"I have told you these things, so that in me you may have peace. In this world you will have trouble. But take heart! I have overcome the world." - John 16:33 (NIV)
God is the best example of a loving parent, so when you're looking for a Bible verse about being a good father, it's worth focusing on any scriptural example that explains His nature. John 16:33 focuses on Jesus overcoming the world. This is a powerful encouragement for any father.
That wraps our list of Bible verses for fathers and Father's Day scriptures. Consider sharing this article with the dads in your life. After all, being a Christian dad isn't always easy; every man can use a little encouragement while navigating biblical fatherhood. And don't miss out on the Pure Flix Christian Movies That Teach the Fruit of the Spirit guide – a free resource to help you grow with God today!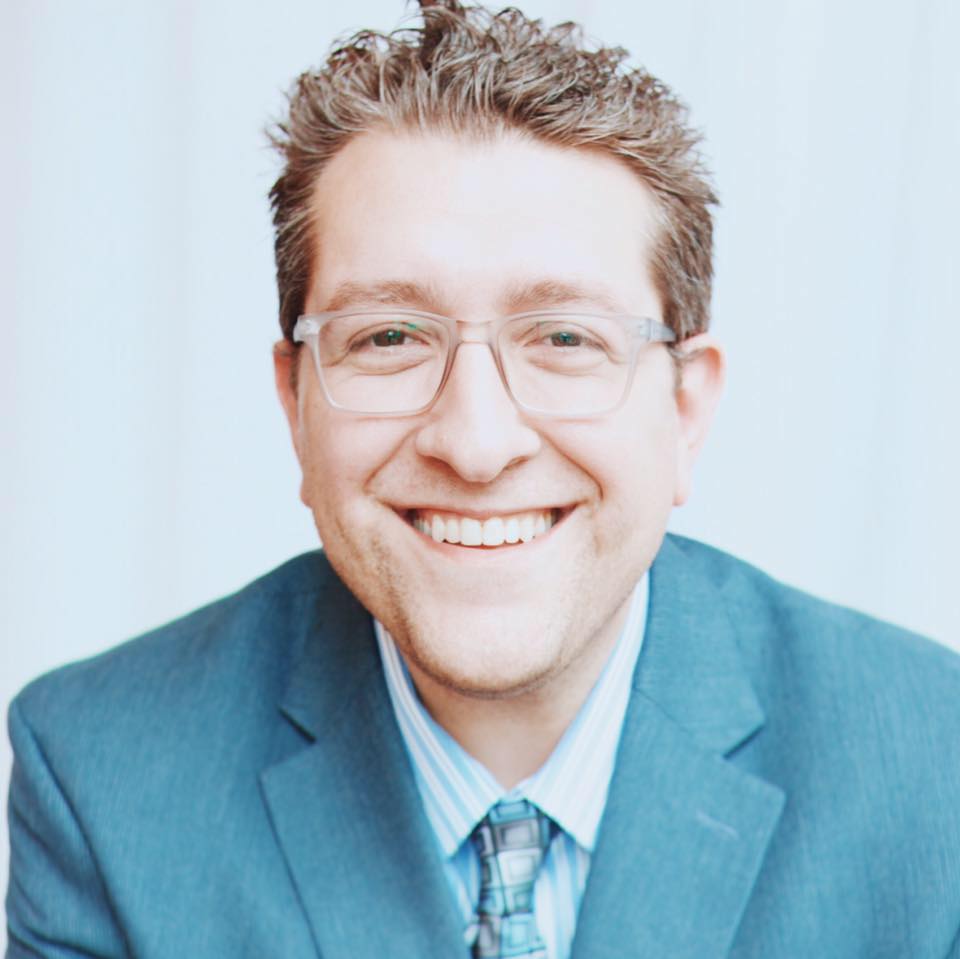 Billy Hallowell
Billy Hallowell has been working in journalism and media for more than a decade. His writings have appeared in Deseret News, TheBlaze, Human Events, Mediaite and on FoxNews.com, among other outlets. Hallowell has a B.A. in journalism and broadcasting from the College of Mount Saint Vincent in Riverdale, New York and an M.S. in social research from Hunter College in Manhattan, New York.