There's a lot we can glean from the lives of Jesus' 12 apostles as we flip through the Bible's pages. From positive lessons to mistakes that teach us how to cope with our own doubt and poor decisions, the disciples offer us an important lens into what it means to live out our faith in the midst of uncertainty. Let's explore the words and acts of the apostles and see what we can learn from these incredible men:
The 12 Apostles Teach Us Boldness
The apostles teach us the importance of boldness. When you think back to the time of Roman dominance and consider that Jesus' message was so captivating that it led these men to leave their lives and routines to devote themselves to him, one of the first words that comes to mind is "courage."
READ ALSO: This is Why St. Thomas Was Called 'Doubting Thomas' and More
The holy apostles show us many things, but above all else they are a shining example of living out boldness in the midst of a culture that fails to embrace truth. When they were called by God to embrace Christ, they answered that call and, despite making mistakes along the way, transformed the world.
Peter Teaches Us That We All Make Mistakes
Peter — one of the 12 apostles — is a fascinating figure. Without a doubt, he is one of the most transformative people in Christian history, as depicted in scripture and in modern-day films like "Come Follow Me."
GotQuestions.org reminds us of the essential role he played in the creation of Christianity as a global movement:
God used Peter greatly in the foundation of the church. It was Peter who first proclaimed the Gospel on the day of Pentecost (Acts 2:14-47). Peter was also the first to take the Gospel to the Gentiles (Acts 10:1-48). In a sense, Peter was the rock "foundation" of the church.
Yet despite being used by God, Peter also failed at times, denying Christ three times in the wake of Jesus' arrest. You might recall in Matthew 26:31-35 (NIV) that Jesus predicted this denial during the Last Supper. Peter said he'd never leave Jesus' side, but Christ replied that Peter would, "before the rooster crows," deny Jesus three times.
Peter was resolute that he'd never disown Jesus, but we know how that story ended. Luke 22:54-62 (KJV) tells us that Peter did indeed deny Jesus three times that very night, saying "I know him not." Verse 62 tells us that Peter remembered Jesus' prophecy and that he "wept bitterly."
Despite making this mistake, we know Peter went on to preach and build the church. He made a terrible error, but his life is evidence that we all make mistakes and can be redeemed.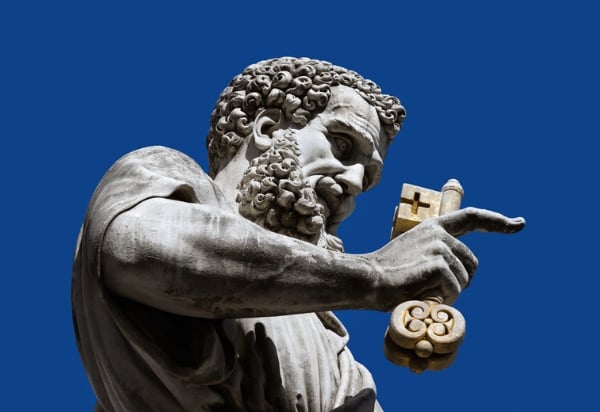 Judas Offers Us an Essential Warning
Judas' betrayal of Jesus is the most tragic act recorded among the 12 apostles. We don't know why Judas turned on Christ, but we do know that he turned Jesus over to the authorities. We are told in John 13 that Judas was overtaken by Satan's influence. Luke 22:3-4 (KJV) proclaims:
"Then entered Satan into Judas surnamed Iscariot, being of the number of the twelve. And he went his way, and communed with the chief priests and captains, how he might betray him unto them."
In studying Judas and the words and acts of the apostles, we can learn many things. Unfortunately, Judas' story is a cautionary warning. Even if we surround ourselves with other Christians, read scripture and work to form our faith, we can still fall if we're not careful.
At some point, Judas chose to be overtaken by evil. If one of the apostles can experience such a horrific fall, any of us can. That's an essential lesson to keep in perspective.
READ ALSO: Daily Word of God: 8 Ways to Stick to Your Daily Bible Reading
Of the 12 Apostles, Thomas Teaches a Lesson on Doubt
Thomas wasn't with the other disciples when Jesus appeared after His crucifixion and resurrection, so Thomas was skeptical. In fact, he said he wouldn't believe unless he put his hand on the holes in Jesus' hands. A pretty incredible scene unfolds in John 20:24-29 (KJV):
Around a week later, Jesus emerged in front of the holy apostles. This time, Thomas was preset. Jesus said, "Peace be unto you" and then he turned his attention to Thomas:
Then saith he to Thomas, Reach hither thy finger, and behold my hands; and reach hither thy hand, and thrust it into my side: and be not faithless, but believing.
And Thomas answered and said unto him, My Lord and my God.
Jesus saith unto him, Thomas, because thou hast seen me, thou hast believed: blessed are they that have not seen, and yet have believed."
Doubt is a normal part of the human experience. In this case, Thomas — a man who met and saw Jesus and who worked with other disciples — is doubting their very claims. Then, he sees the truth firsthand. In the end, Jesus tells us how blessed we are to believe when we can't see as Thomas did.
Words and Acts of the Apostles Teach Reliance
When a literal storm hits as the disciples and Jesus are aboard a boat, a powerful lesson is gleaned about the importance of reliance on the Almighty. We know from Mark 4:35-41 (KJV) that Jesus was asleep when the waves started crashing.
The apostles rushed to Jesus and awoke him asking, "Master, carest thou not that we perish?" But Jesus responded: "Why are ye so fearful? how is it that ye have no faith?" The holy apostles learned the importance of relying on Christ and of trusting Him.
In our own lives, we should glean the same lesson. No matter how difficult the storm we face, Christ is there to guide us through.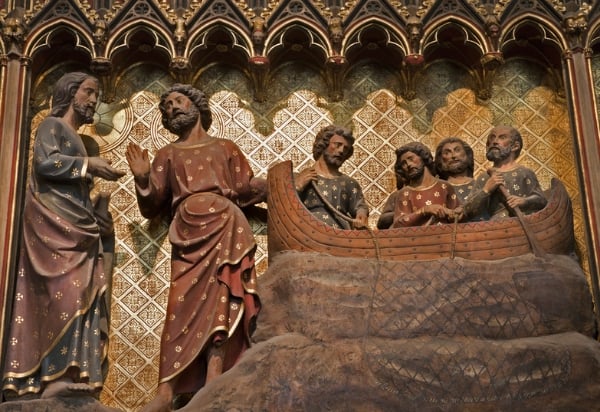 Peter Teaches Us About Strength, Courage and Reliance
One of the most famous stories in the New Testament revolves around the moment Jesus walked on water. The 12 apostles were initially terrified when they saw Jesus walking, assuming they were seeing a ghost gliding along the lake.
WATCH: Apostle Peter and the Last Supper
Jesus told the men not to be afraid, and then Peter said, "Lord, if it be thou, bid me come unto thee on the water." Christ told Peter to come out of the boat to walk on the water and make his way over to Jesus. Once Peter started to do so, he noticed the winds picking up, became fearful and started to sink.
That's when he begged Jesus to save him. Matthew 14:31-33 (KJV) has more:
"And immediately Jesus stretched forth his hand, and caught him, and said unto him, O thou of little faith, wherefore didst thou doubt? And when they were come into the ship, the wind ceased. Then they that were in the ship came and worshipped him, saying, Of a truth thou art the Son of God."
There are moments in life when we look to God, but then our faith falters. Even when we know the truth, we find ourselves struggling to truly rely on Jesus. This story about the holy apostles — and Peter in particular — offers us the opportunity to reflect on the importance of keeping our faith even when we feel like we're sinking and facing the most insurmountable of circumstances.
The words and acts of the apostles teach us many additional lessons as well, which can all be discovered in the New Testament. Take the time to pause, reflect and pray about how these lessons can help you in your own faith journey.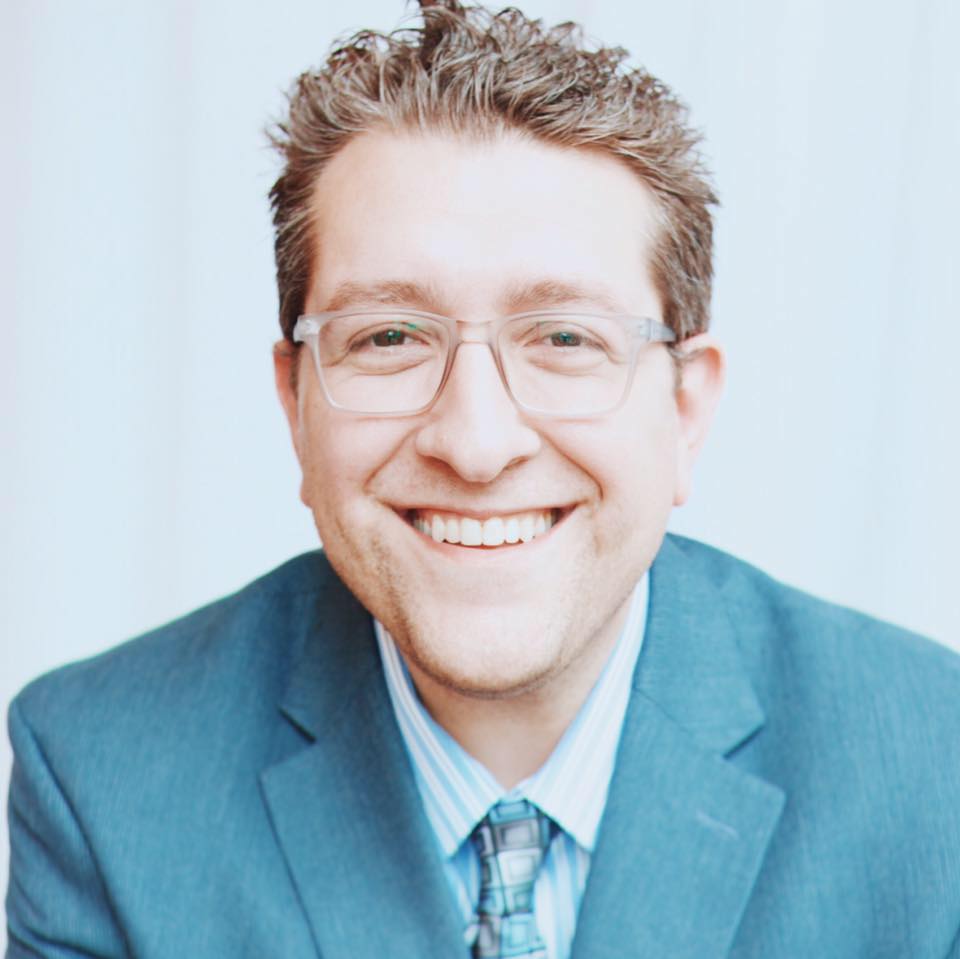 Billy Hallowell
Billy Hallowell has been working in journalism and media for more than a decade. His writings have appeared in Deseret News, TheBlaze, Human Events, Mediaite and on FoxNews.com, among other outlets. Hallowell has a B.A. in journalism and broadcasting from the College of Mount Saint Vincent in Riverdale, New York and an M.S. in social research from Hunter College in Manhattan, New York.