The world is obsessed with "self-improvement," which is why New Year's resolutions are such a big deal for so many people. While it might be popular and prudent to pick and choose the different areas in our lives we want to improve, numerous Bible lessons offer a clear message about the importance of ensuring our spiritual well-being above all else.
The Bible — God's guide for humanity — includes Jesus' call for the lives of all believers, with Christ imploring people to "love God" and "love others." With these two commandments in mind, there are many self-improvement lessons and verses worth considering.
Read Also: The 9 Christian Values That Change Lives
While many secular publications might focus in on self-improvement quotes, we'll take a look at scriptures and the lessons we can glean from them:
Confess Your Sins for Ultimate Self-Improvement
"If we confess our sins, he is faithful and just to forgive us our sins, and to cleanse us from all unrighteousness." - 1 John 1:9, KJV
Bible lessons tell us the importance of accepting Jesus Christ as our personal savior, and of regularly confessing our sins and asking for forgiveness. Spiritual fitness is the most essential path we can pursue. Scripture tells us that we will be forgiven when we confess our sins.
Rely on God to Overcome Temptation
"There hath no temptation taken you but such as is common to man: but God is faithful, who will not suffer you to be tempted above that ye are able; but will with the temptation also make a way to escape, that ye may be able to bear it." - 1 Corinthians 10:13, KJV
God is faithful and will help us to overcome our struggles. Self-improvement can be difficult when we're faced with various challenges and struggles, but Bible lessons tell us that we can escape that pain and heartache with the Lord's help.
Read Also: 15 Comforting Bible Verses for Stress Relief
One of the Ultimate Self-Improvement Quotes About the Heart
"But the Lord said unto Samuel, Look not on his countenance, or on the height of his stature; because I have refused him: for the Lord seeth not as man seeth; for man looketh on the outward appearance, but the Lord looketh on the heart." - 1 Samuel 16:7, KJV
The world is obsessed with image and outer appearance, but there's a quote from God in 1 Samuel that indicates the importance of the heart above all else. While taking care of one's body matters, God is most concerned with what is in our hearts. This "self-improvement quote" came when God sent Samuel to anoint David and, based on appearance, Samuel initially assumed God wanted someone else (Eliab). It's a powerful lesson for us all.
Find Self-Improvement by Turning to Scripture
"All scripture is given by inspiration of God, and is profitable for doctrine, for reproof, for correction, for instruction in righteousness: That the man of God may be perfect, thoroughly furnished unto all good works." - 2 Timothy 3:16-17, KJV
Scriptures are filled with many Bible lessons aimed at helping us understand how to be the people God wants us to be. 2 Timothy 3 tells us the importance of integrating scriptures into our lives, as we seek to become better people.
Seek Self-Improvement Through Love
"We love him, because he first loved us." - 1 John 4:19, KJV
Love is an essential ingredient to happiness and spiritual health — love for God and for others. When we operate through love and truth, we are able to work on improving our lives and the lives of those around us. This is a key ingredient in self-improvement and a Bible lesson that is among the most essential to integrate into our lives.
Read Also: 20 Bible Verses About Strength: God's Word on Faith in Hard Times
Seek God First for Self-Improvement
"But seek ye first the kingdom of God, and his righteousness; and all these things shall be added unto you." - Matthew 6:33, KJV
Life gets messy and chaotic, and it's often the times when we've fallen away from daily Bible readings and prayer that we find ourselves the most disconnected. Among the Bible's must-read "self-improvement quotes" are Jesus' words in Matthew 6:33: seek God and his righteousness first. When you do this, self-improvement comes naturally.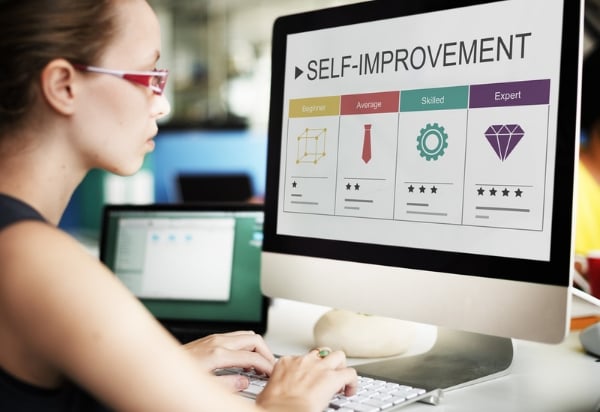 Renew Your Mind
"That ye put off concerning the former conversation the old man, which is corrupt according to the deceitful lusts; And be renewed in the spirit of your mind; And that ye put on the new man, which after God is created in righteousness and true holiness." - Ephesians 4:22-24, KJV
Being a Christian means seeking self-improvement through God's lens. It's a deeply profound effort to allow the gospel and God redefine and mold who we are. Rely on Bible lessons and prayer and let God renew your spirit and mind.
A Big Bible Lesson: The World Has It Wrong
"And be not conformed to this world: but be ye transformed by the renewing of your mind, that ye may prove what is that good, and acceptable, and perfect, will of God." - Romans 12:2, KJV
It's easy to get wrapped up into the world's version of self-improvement. But the Bible warns us that God's standards are what truly matter. Rather than allowing the world around us to transform us, we must turn to the Almighty and rely on the Bible lessons God has given us to set the standards of self-improvement in our lives.
Don't Trust The Heart
"The heart is deceitful above all things, and desperately wicked: who can know it?" - Jeremiah 17:9, KJV
Culture tells people to trust their heart, but the Bible calls Christians to base self-improvement, behavior and worldview on God's heart. Bible lessons tell us that the heart can be deceitful and can lead us down the wrong path. The best way to seek self-improvement is to seek God first for advice, and then prayerfully move forward from there.
Care for Our Bodies
"What? know ye not that your body is the temple of the Holy Ghost which is in you, which ye have of God, and ye are not your own?" - 1 Corinthians 6:19, KJV
Bible lessons also call us to care for our bodies and to remember that they are "the temple of the Holy Ghost." From fitness to good eating and moral behavior, seeking self-improvement is important and biblical. We should respect the bodies God has given us.
Be sure to check out PureFlix.com for movies and TV shows that can help guide you toward self-improvement, and be sure to subscribe to our blog.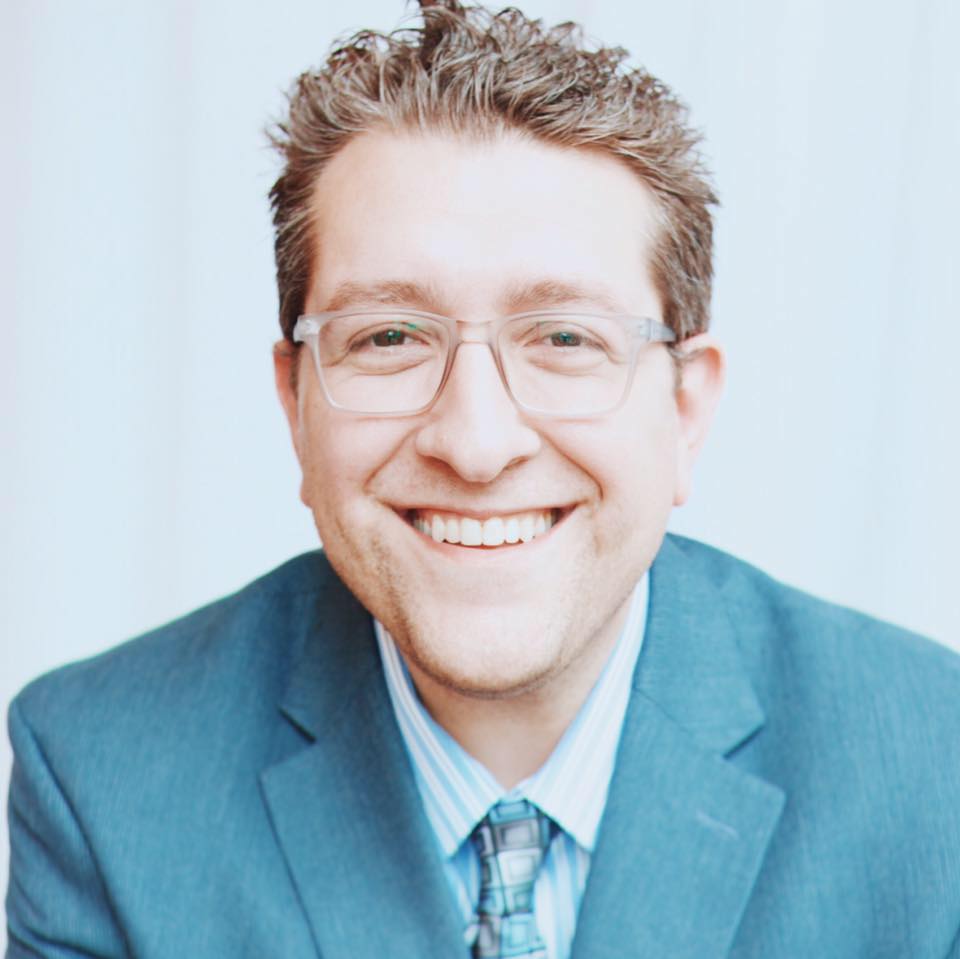 Billy Hallowell
Billy Hallowell has been working in journalism and media for more than a decade. His writings have appeared in Deseret News, TheBlaze, Human Events, Mediaite and on FoxNews.com, among other outlets. Hallowell has a B.A. in journalism and broadcasting from the College of Mount Saint Vincent in Riverdale, New York and an M.S. in social research from Hunter College in Manhattan, New York.