Hebrews 11 is a powerful chapter in the Bible that teaches Christians quite a bit about the importance of putting faith into action. The first verse opens with a powerful reminder of what faith truly is, with the chapter offering powerful lessons throughout.
The Hebrews 11 commentary that follows will help you think deeper about this chapter and what you and your family can learn from verses like Hebrews 11:1, Hebrews 11:6 and others. And if you're looking for more faith content, you can also find a plethora of sermons and encouraging pastoral content streaming right now on PureFlix.com.
LOOKING FOR HOPE? Watch Uplifting Movies and TV Shows Right Now on PureFlix.com
Let's dive into our Hebrews 11 commentary to see some powerful lessons worth pondering:
What True Faith Really Means: Confidence & Hope
"Now faith is confidence in what we hope for and assurance about what we do not see. This is what the ancients were commended for." - Hebrews 11:1-2 (NIV)
Hebrews 11:1 (NIV) immediately dives into what faith truly entails: a confidence in what is not seen, yet is known to be there. The first verses of this chapter offer a powerful reminder that, though we can't see God, we know He is there.
God's Power at Creation Was Intentional
"By faith we understand that the universe was formed at God's command, so that what is seen was not made out of what was visible." - Hebrews 11:3 (NIV)
Hebrews 11:3 also reminds us that it is through faith that we know God formed the universe, and that what we see is not an accident; existence is intentional and each person matters deeply to the Creator.
One Cannot Please God Without Faith
"And without faith it is impossible to please God, because anyone who comes to him must believe that he exists and that he rewards those who earnestly seek him." - Hebrews 11:6 (NIV)
As we continue this Hebrews 11 commentary, it's essential to look at Hebrews 11:6. We know that some people seek to please God through actions only, but this scripture makes it clear that one cannot please God without faith. It's essential to believe not only that He exists, but to seek Him, embracing Christ's sacrifice on the cross for the sins of humanity.
READ ALSO: 4 Life-Altering Lessons From Noah's Ark and the Great Flood
Noah Is a Powerful Example of Faith Lived Out
"By faith Noah, when warned about things not yet seen, in holy fear built an ark to save his family. By his faith he condemned the world and became heir of the righteousness that is in keeping with faith." - Hebrews 11:7 (NIV)
Anyone exploring a Hebrews 11 commentary and the Bible chapter itself will note the examples that the author of Hebrews 11 offers — examples of people like Noah who acted out of faith and abided by what God asked of them. We have a deeper analysis of the lessons you can learn from Noah, though this verse reminds us to have a healthy "holy fear," which is essential.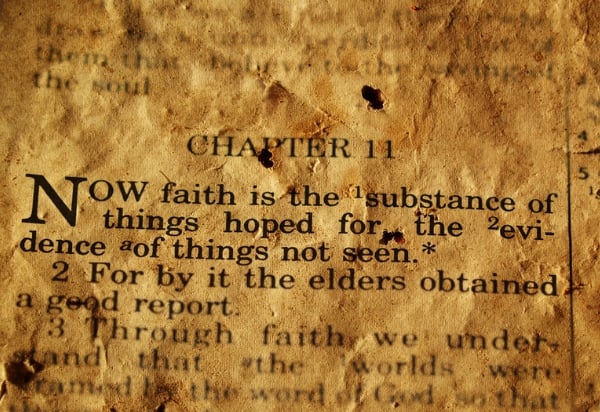 God's Promises Might Not Come in Our Time
"All these people were still living by faith when they died. They did not receive the things promised; they only saw them and welcomed them from a distance, admitting that they were foreigners and strangers on earth. People who say such things show that they are looking for a country of their own. If they had been thinking of the country they had left, they would have had opportunity to return. Instead, they were longing for a better country—a heavenly one. Therefore God is not ashamed to be called their God, for he has prepared a city for them." - Hebrews 11:13-16 (NIV)
Hebrews 11 provides other examples of people like Abraham, Isaac, Jacob and Sarah in the Bible who lived by faith, but the chapter reminds us of an important lesson: God's promises might not be delivered on our timeline. As we consider this Hebrews 11 commentary, remember that God's timeline isn't our own. In the end, no matter what happens, we're called to trust Him.
READ ALSO: Psalm 23 Meaning: Analysis of This Powerful Scripture
We Must Sometimes Make Tough Choices for God
"By faith Moses, when he had grown up, refused to be known as the son of Pharaoh's daughter. He chose to be mistreated along with the people of God rather than to enjoy the fleeting pleasures of sin. He regarded disgrace for the sake of Christ as of greater value than the treasures of Egypt, because he was looking ahead to his reward. - Hebrews 11:24-26 (NIV)
The Bible is filled with stories about people who could have chosen an easier route, but who made sacrifices for Christ. As we consider this Hebrews 11 commentary, you can see examples of people like Moses — a man who sacrificed for God.
There are times we will need to make tough choices for our faith that are uncomfortable. There are also times when we might need to avoid saying or doing something we want to say or do in an effort to live the right way for God.
READ ALSO: John 3:16 Meaning: Understand This Transformative Bible Verse
That wraps our Hebrews 11 commentary, but you can head over to Biblica to read the chapter for yourself, as there's much more in the text to consider.
Also, consider reading our guides on Noah's story, Psalm 23 and John 3:16. And for even more uplifting content, consider streaming thousands of inspirational movies, TV series and documentaries by taking advantage of your free, one-month PureFlix.com subscription. You'll have access to thousands of kid and family-friendly pieces of content — fun for the whole family.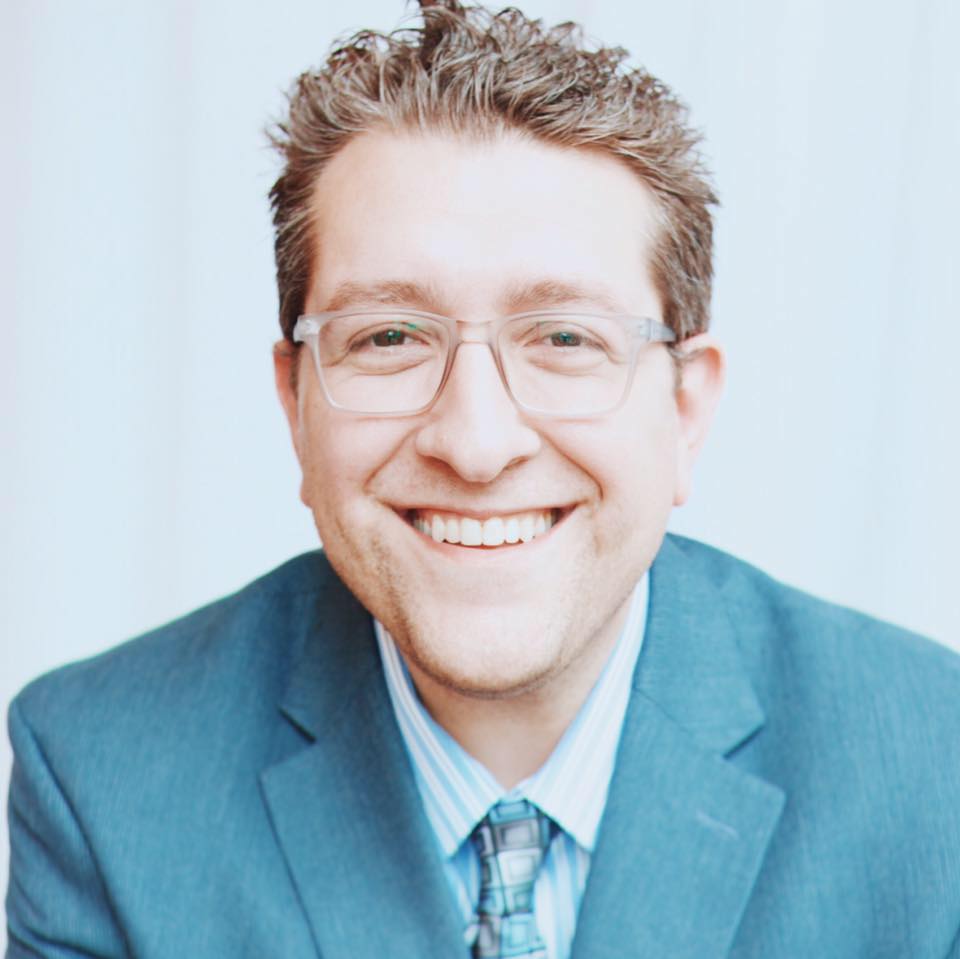 Billy Hallowell
Billy Hallowell has been working in journalism and media for more than a decade. His writings have appeared in Deseret News, TheBlaze, Human Events, Mediaite and on FoxNews.com, among other outlets. Hallowell has a B.A. in journalism and broadcasting from the College of Mount Saint Vincent in Riverdale, New York and an M.S. in social research from Hunter College in Manhattan, New York.