We often seek God when we're facing our most difficult moments — challenges that force us to think deeper about eternal things. This might happen when we face financial crisis, illness or another life-altering scenario.
In honor of "12 Days With God" — a film streaming right now on PureFlix.com about a man battling cancer who is forced to turn to God for his strength — we have assembled 12 Bible verses to help you find strength amid health struggles.
If you, a friend or loved one face an uphill battle, reflect on these verses for courage and guidance.
LOOKING FOR HOPE? Watch Uplifting Movies and TV Shows Right Now on PureFlix.com
Philippians 4:12-13 (NIV)
"I know what it is to be in need, and I know what it is to have plenty. I have learned the secret of being content in any and every situation, whether well fed or hungry, whether living in plenty or in want. I can do all this through him who gives me strength."
No matter what we face, we can turn to God to find strength. Even when it seems impossible or daunting, Christ is there to guide and sustain us. Turn to him for joy and hope.
Psalm 46:1-3 (NIV)
"God is our refuge and strength, an ever-present help in trouble. Therefore we will not fear, though the earth give way and the mountains fall into the heart of the sea, though its waters roar and foam and the mountains quake with their surging."
When fears creep in, reflect on Psalm 46:1-3. Remember that God can not only heal, but can also help you overcome worry and fears. Seek His face as you work through whatever you're facing.
READ ALSO: 38 Powerful Bible Verses For Overcoming Life's Struggles
Philippians 4:6 (NIV)
"Do not be anxious about anything, but in every situation, by prayer and petition, with thanksgiving, present your requests to God."
No matter what situation you're in — whether it's positive or negative, good or bad — seek God in faithful prayer. Make prayer a staple of your life and watch God work within you.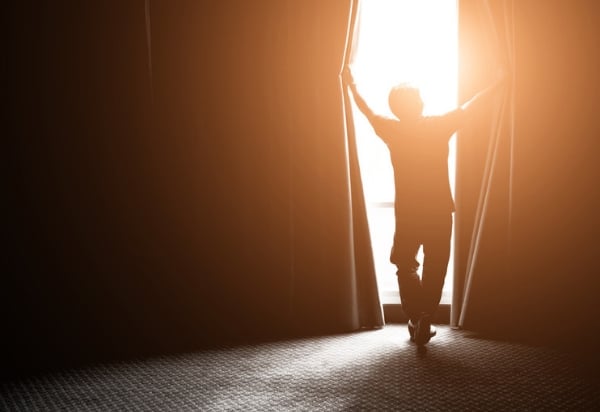 Psalm 107:20 (NIV)
"He sent out his word and healed them; he rescued them from the grave."
We live in a material world — one that sometimes downplays God's power. But when we look to the Bible we see a God who offered radical healing. We know God can heal, but we must also pray for His will to be done, even if and when we don't understand the reasons or rationale. Prayer matters, so seek God.
Romans 8:28 (NIV)
"And we know that in all things God works for the good of those who love him, who have been called according to his purpose."
Illness can sometimes leave us feeling lost and confused, wondering why God has allowed us to face various trials. But we can trust and know God "works for the good" of all of us who love Him. Keep that in mind as you seek God and pray through your trial.
John 14:27 (NIV)
"Peace I leave with you; my peace I give you. I do not give to you as the world gives. Do not let your hearts be troubled and do not be afraid."
Christ gives us peace. In a world that offers so much uncertainty and, at moments, pain, it's essential to find peace in Jesus. When trouble finds you, turn to God and pray.
READ ALSO: 10 Comforting Bible Verses for Illness
2 Corinthians 12:9-10 (NIV)
"But he said to me, 'My grace is sufficient for you, for my power is made perfect in weakness.' Therefore I will boast all the more gladly about my weaknesses, so that Christ's power may rest on me. That is why, for Christ's sake, I delight in weaknesses, in insults, in hardships, in persecutions, in difficulties. For when I am weak, then I am strong."
Consider the words "my grace is sufficient for you." This is a strong statement that reminds us that God is all we need to make it through difficult and unthinkable times. Also, consider this statement: "for when I am weak, then I am strong." We can find strength in Christ's love.
Proverbs 18:10 (NIV)
"The name of the Lord is a fortified tower; the righteous run to it and are safe."
Some people flee from God when pain and suffering come, but the Bible tells us to run to Him. So, no matter what you're facing, run to Jesus today and seek comfort.
Psalm 23:4 (NIV)
"Even though I walk through the darkest valley, I will fear no evil, for you are with me; your rod and your staff, they comfort me."
Psalm 23:4 is yet another powerful scripture for overcoming fear. Find comfort in the Almighty's love, and seek His face throughout your trials. Through God's love you can face any mountain or struggle.
Isaiah 41:10 (NIV)
"So do not fear, for I am with you; do not be dismayed, for I am your God. I will strengthen you and help you; I will uphold you with my righteous right hand." Isaiah 41:10 (NIV)
God promises to offer us strength, as we're encouraged to pray for His will, hope for the best and seek his "righteous right hand." No matter what happens, we know He loves us and has a plan for our lives.
Psalm 22:19 (NIV)
"But you, Lord, do not be far from me. You are my strength; come quickly to help me."
Sometimes, we are so pressed and pained that we want God to "come quickly" to help us. That's why Psalm 22:19 is so relatable. Let's reflect on Jesus and seek God daily, whether or not we're facing a difficult ordeal. We can find strength in God.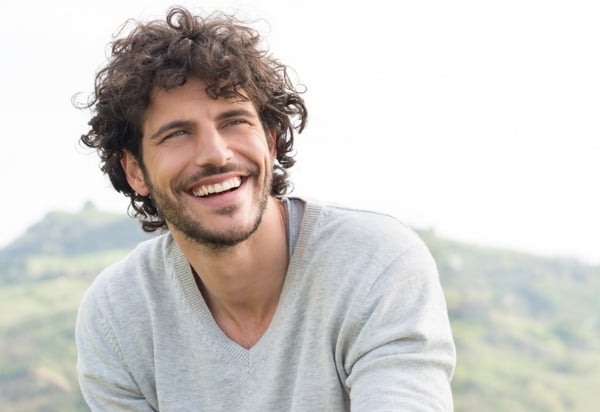 Habakkuk 3:19 (NIV)
"The Sovereign Lord is my strength; he makes my feet like the feet of a deer, he enables me to tread on the heights."
No matter what happens, never give up. Seek God's face in whatever struggle is before you, and remember that, through Him, you can overcome.
READ ALSO: 20 Bible Verses About Strength: God's Word on Faith in Hard Times
That wraps our list of inspiring Bible verses to give you hope during your time of need. You can also head over to PureFlix.com to stream inspiring movies and TV shows. In addition to "12 Days With God," you can watch "The Healing Tribe."
"The Healing Tribe" is about using the tools God has given us to live an abundant life. This series brings together a tribe of women, who share their experiences of walking out of chronic illness, addictions, trauma, relationship issues, depression and anxiety to live in health and peace that God has promised. Stream the series right now.
Watch thousands of films and series like these by taking advantage of your free, one-month PureFlix.com subscription. You'll have access to thousands of kid and family-friendly movies, TV shows and original programs — fun for the whole family.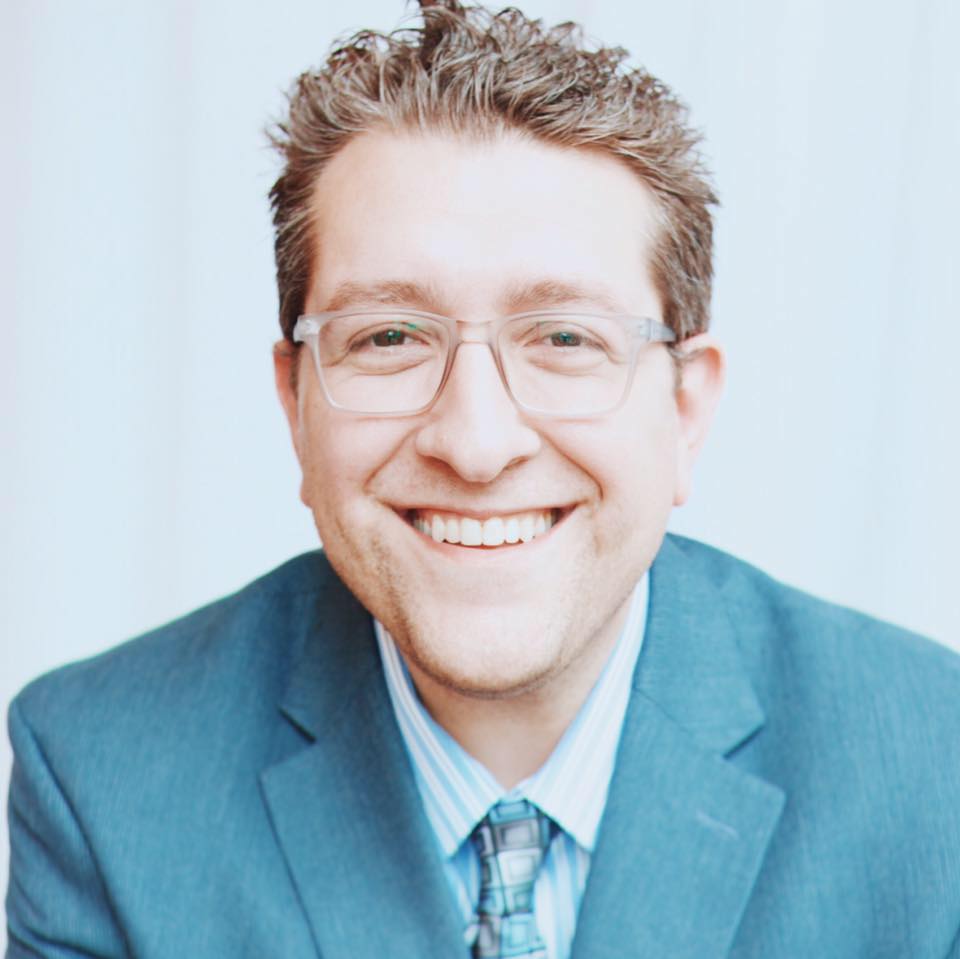 Billy Hallowell
Billy Hallowell has been working in journalism and media for more than a decade. His writings have appeared in Deseret News, TheBlaze, Human Events, Mediaite and on FoxNews.com, among other outlets. Hallowell has a B.A. in journalism and broadcasting from the College of Mount Saint Vincent in Riverdale, New York and an M.S. in social research from Hunter College in Manhattan, New York.