One of the most profound proofs of God's grace and mercy is the radical change people go through after accepting Christ. Stories of true life-change are sometimes so intense and seemingly unbelievable that it's apparent only God could have sparked these peoples' journeys.
Through Pure Flix Insider, our talk show "Pure Talk" and "The Pure Flix Podcast" we have heard so many examples of grace in action, as we've been able to tell a plethora of incredible stories surrounding people overcoming drug addiction, surviving suicide attempts and beating other intense personal struggles.
So, we've put together five of the most powerful stories that show God's grace and mercy:
God Showing Grace in the Life of MyPillow's Mike Lindellv
You might know Mike Lindell from his popular commercials for popular pillow company MyPillow, but he also has an incredible backstory surrounding overcoming addiction, finding faith and helping transform others' lives. His life offers one of the most compelling examples of grace.
LOOKING FOR HOPE? Watch Uplifting Movies and TV Shows Right Now on PureFlix.com
"I was a crack cocaine addict. I was a very functioning cocaine addict," Lindell said on a recent episode of "Pure Talk." "I got freed of all of my addictions January 16, 2009, but at that point I didn't do a full surrender to Jesus. I didn't give a full surrender until February 18, 2017, so there's quite a story in between where God was still chasing me."
Watch Lindell share that story below:
God's Grace and Mercy: War Hero and Olympian Louis Zamperini
Louis Zamperini was a World War II veteran, POW, Olympic runner, and an evangelist. His faith journey was told in Pure Flix's "Unbroken: Path to Redemption." Zamperini's son, Luke, told "Pure Talk" about his dad's incredible life story — and his journey to Christ.
"My dad's story is full of great stories," Zamperini said. "Punk kid makes it into sports; athlete makes it to the Olympics; Olympian joins the military; soldier crashes at sea and survives for 47 days; famous American athlete picked up by Japanese and put into a prison camp."
Need a Good Podcast to Listen to? Subscribe to 'The Pure Flix Podcast' Today
He also shared how his dad came to accept Jesus at a Billy Graham revival, leaving alcohol behind and finding forgiveness for the Japanese prison guards who tortured him. It's one of the most compelling examples of grace:
Showing Grace: Musician Jen Ledger
Jen Ledger is a member of Christian rock band Skillet and a solo artist who is helping transform lives through her music. But she wasn't always a believer. She once believed Christians were hypocrites, but her brother's encounter with Christianity changed everything and sent her on a journey toward discovering God's grace and mercy.
"My whole life is because of Him," she has said. "We need to be a light and when I look at the loudest voices, when I look at the people who are shaping our youth … gladly I'll go in there."
Listen to Ledger discuss her journey to faith:
>
Army Veteran Bryan Flanery: Another Example of Grace
U.S. Army veteran Bryan Flanery knows what it's like to be in pain and despair. After serving in the U.S. Army and deploying to Afghanistan, he experienced physical and emotional scars that took him to the brink of suicide. Luckily, his encounter with Christ and his discovery of God's grace and mercy changed everything.
"In a barracks room, I swallowed two bottles of pills and sat back on a bed and laughed and smiled for the first time in two years because I knew that everything was almost over," he told PureFlix.com's "Pure Talk." "Spoiler alert: I failed, which is another weird God thing."
Watch Uplifting Interviews Every Week on 'Pure Talk'
Listen to Flanery reveal what saved his life:
Examples of Grace: Ex-Gang Member Casey Diaz
Casey Diaz lived a chaotic life as a gang member who eventually committed murder. He led a violent lifestyle until an encounter with the gospel transformed his life and propelled him in a totally different direction. When we look at examples of grace, Diaz's story truly stands out.
Diaz told "Pure Talk" about his troubled teen years in and out of prison. As his life of violence escalated, it eventually hit a tragic climax.
"At 16 years old, I committed murder and I was a fugitive for 21 days," he said. "I was caught by the Los Angeles Police Department … I was captured and arrested."
But that wasn't the end of his story. Diaz found Christ inside of his cell one day, was eventually released and is now a pastor who lives for God. Here's his incredible story:
God's Grace and Mercy: Pastor and Author Ben Courson
Author and speaker Ben Courson wants Christians to know that it's okay to struggle, but that there's hope. He knows from experience, as he suffered from chronic depression for 10 years, and attempted to take his own life. God's grace and mercy won out, though.
READ ALSO: 'Only God Could Have Done It': Rock Star's Radical Transformation
"You are a more a danger to yourself, statistically. Depression is a national epidemic. I spent 10 years in depression and took a knife to try and kill myself," Courson told "The Pure Flix Podcast. "One of the main things that God used to get me out of depression was Psalm 37:4. You will have your nightmares and you will have your dreams. You will overcome your nightmares because of your dreams. And when you realize that your nightmares are preparatory for your dreams, then suddenly you can overcome anything."
Listen to his story:
That wraps our list of inspirational stories showing grace, but there's plenty more where that came from. Be sure to watch PureFlix.com's weekly talk show, "Pure Talk" on Facebook at 7:30 p.m. E.T. every Sunday, listen to "The Pure Flix Podcast" every Monday and check out the thousands of movies and TV shows streaming right now on PureFlix.com!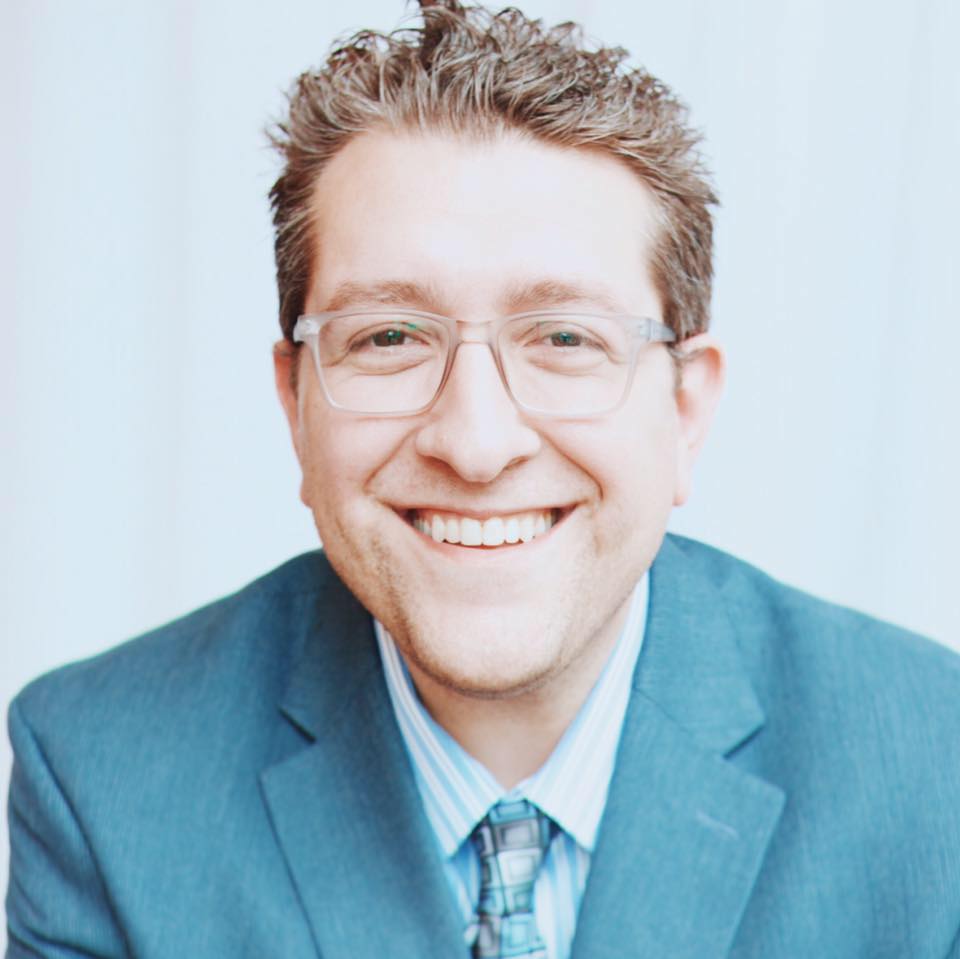 Billy Hallowell
Billy Hallowell has been working in journalism and media for more than a decade. His writings have appeared in Deseret News, TheBlaze, Human Events, Mediaite and on FoxNews.com, among other outlets. Hallowell has a B.A. in journalism and broadcasting from the College of Mount Saint Vincent in Riverdale, New York and an M.S. in social research from Hunter College in Manhattan, New York.