Anyone paying even a small amount of attention to the world around them knows there's no shortage of need across the globe. People around the world face a plethora of issues. From poverty and homelessness, to a lack of clean water, rampant war and an orphan crisis, there are many diverse issues in need of thoughtful and practical remedies.
Luckily, there are plenty of good charities doing wonderful and life-changing work here in America and abroad. From Christian charities to secular charities, there are diverse groups that tackle very specific issues.
READ ALSO: Helping Others: 13 Bible Scriptures On Giving
We've put together a list of the best charities to donate to — organizations that are working to make our world a better place. These are some of the best Christian charities to donate to, volunteer at and seek out for information about the issues people face:
Samaritan's Purse: Best Charities to Donate to
"The wicked borrow and do not repay, but the righteous give generously." - Psalm 37:21 (NIV)
Samaritan's Purse is a Christian charity worth donating to, as the organization does a great deal of work across the globe. The international relief group has been helping people for more than 40 years, "going to the aid of the world's poor, sick, and suffering."
"We are an effective means of reaching hurting people in countries around the world with food, medicine, and other assistance in the Name of Jesus Christ," an official description reads. "This, in turn, earns us a hearing for the Gospel, the Good News of eternal life through Jesus Christ."
If you're looking for charities to donate to, consider the wide scope of Samaritan's Purse's work. The group helps people in the U.S. and abroad, forming disaster relief responses. This includes medicare care in difficult and war-torn places as well. Without a doubt: Samaritan's Purse is a Christianc charity worth looking into.
Find out more about Samaritan's Purse here.
Operation Blessing: One of the Best Christian Charities Around
"The righteous give without sparing." - Proverbs 21:26 (NIV)
The second organization on our list of the best charities to donate to is Operation Blessing. This is one of the Christian charities that is also devoted to disaster relief. If you're looking for good charities to support, look no further. Here's an official description of Operation Blessing's work:
"With the support of our generous partners, Operation Blessing provides strategic relief on an ongoing basis through core programs such as disaster relief, health and medical care, hunger relief, and clean water.
Along with our faithful supporters, we put a special emphasis on not only providing physical relief to those in immediate need, but also equipping them with new knowledge to create sustainable solutions to combat poverty. Operation Blessing and our partners are devoted to being God's hands and feet in the world."
READ ALSO: Are Modern-Day Christians Commanded to Tithe 10 Percent?
Human trafficking is just one of the issues Operation Blessing is working to fight. Find out more about this Christian charity here.
Open Doors USA: Good Charities Helping the Persecuted
"Give generously to them and do so without a grudging heart; then because of this the Lord your God will bless you in all your work and in everything you put your hand to." - Deuteronomy 15:10 (NIV)
Looking for the best charities to donate to? Don't leave Open Doors USA off your list. Among Christian charities, Open Doors is unique for a variety of reasons. To begin, it's one of the best Christian charities that tackles persecution.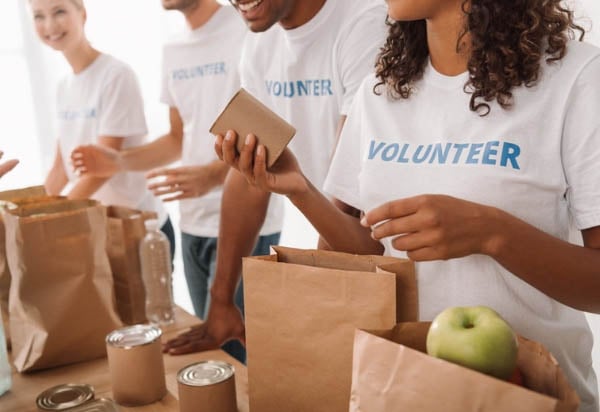 Open Doors' annual World Watch List offers a ranking as well as detailed reports on the worst places in the world to be a Christian. Through extensive tracking, this Christian charity gives us a snapshot into persecution abroad, and offers a plethora of must-have information.
In addition to being one of the best charities to donate to, Open Doors USA also offers unique opportunities to get involved in other ways. Through prayer, volunteering and advocacy, you can make a difference today. Find out more about one of the good charities you'll want to explore.
World Vision: A Wonderful Christian Charity
"You will be enriched in every way so that you can be generous on every occasion, and through us your generosity will result in thanksgiving to God." - 2 Corinthians 9:11 (NIV)
World Vision is one of the best Christian charities around. If you're looking for charities to donate to, this organization offers a number of opportunities. You can sponsor a child or donate through the Christian charity's "gift catalogue."
What makes World Vision one of the best charities to donate to is the many options that are available. You can give a goat or chicken, pay for medicine, provide clothing or offer other specific resources to people in need around the globe. There are other options as well.
World Vision is one of the good charities, fulling living out the gospel in its work.
"We're Christian – as in we follow Jesus' example to show unconditional love to the poor and oppressed, serving every child we can – of any faith or none," a description reads. "When you go too far for the vulnerable and the ignored ... beautiful things happen." Find out more.
Compassion International: One of the Best Charities to Donate To
"Each of you should give what you have decided in your heart to give, not reluctantly or under compulsion, for God loves a cheerful giver." - 2 Corinthians 9:7 (NIV)
Compassion International is another of the Christian charities worth considering if you're looking for charities to donate to. You can sponsor a child in need, help provide water wells, buy chickens, Bibles and other resources — and engage in other donations that will help transform lives.
Like World Vision, Compassion International has a gift catalogue worth checking out. The website offers a plethora of ways in which this Christian charity is impacting lives around the globe. Find out more about one of the best Christian charities around.
READ ALSO: How to Teach Your Child to be Charitable
Best Christian Charities: Salvation Army
"If I give all I possess to the poor and give over my body to hardship that I may boast, but do not have love, I gain nothing." - 1 Corinthians 13:3 (NIV)
The Salvation Army is one of the most well-known charities — and coincidentally one of the best charities to donate to. Founded in 1865, this Christian charity has a long history of helping the downtrodden.
One of the good charities worth partnering with, the Salvation Army helps 25 million Americans every year, serves in 130 countries across the world and has 1.5 million members. Here's a bit more about the organization's mission:
"The Salvation Army, an international movement, is an evangelical part of the universal Christian Church. Its message is based on the Bible. Its ministry is motivated by the love of God. Its mission is to preach the gospel of Jesus Christ and to meet human needs in His name without discrimination."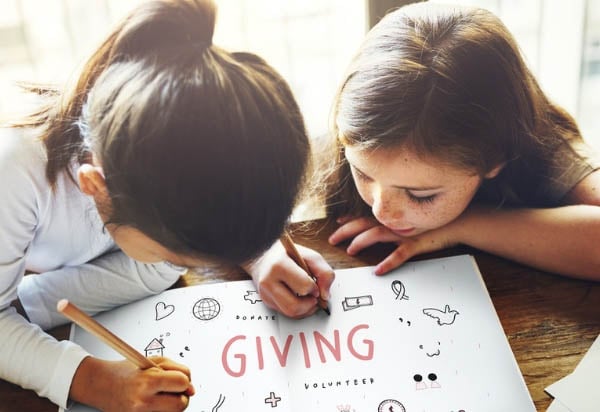 If you're looking for charities to donate to, the Salvation Army takes clothing, goods and traditional monetary offerings. You can also volunteer to ring the traditional Salvation Army bell and to help raise money this holiday season. You can find out more here.
That wraps our list of the best charities to donate to. These Christian charities are helping to transform lives, so if you're looking for good charities this list is an excellent place to start. Stay tuned to each Christian charity's website around holiday time to see how you can help.
Also, be sure to check out the many ways in which PureFlix.com, with your help, is transforming lives and giving back to some powerful Christian charities.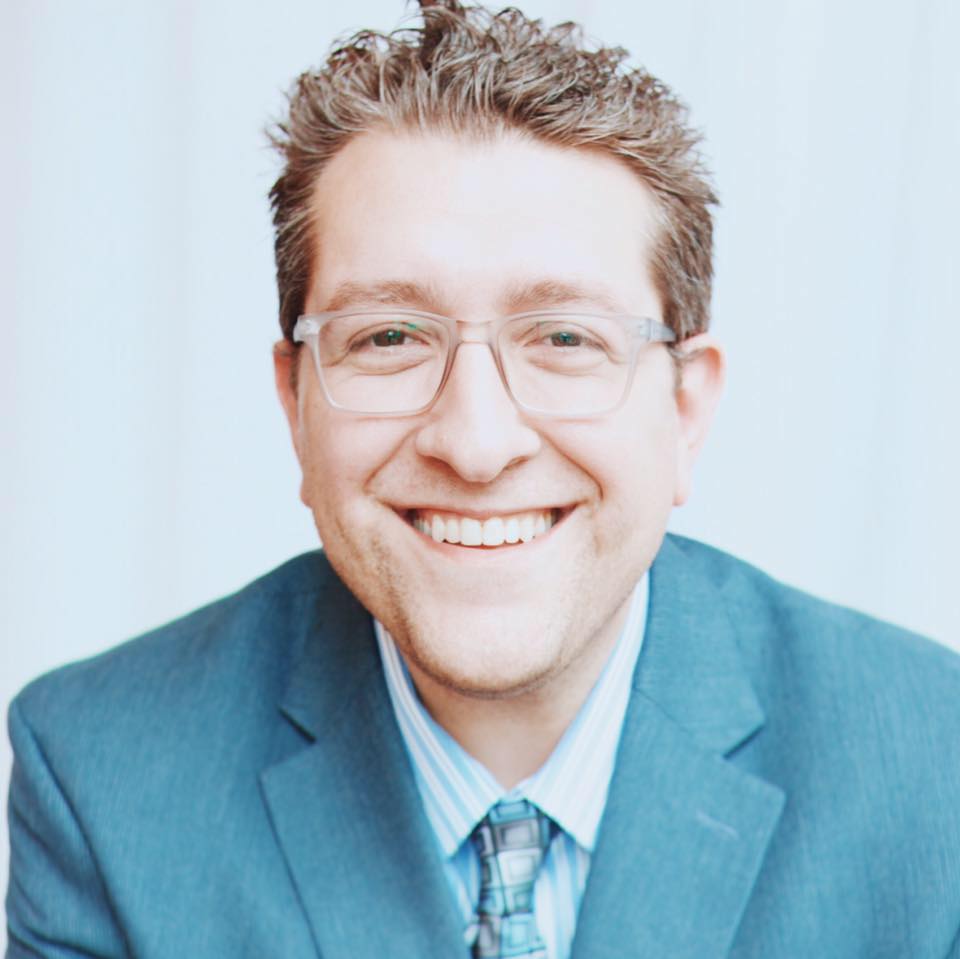 Billy Hallowell
Billy Hallowell has been working in journalism and media for more than a decade. His writings have appeared in Deseret News, TheBlaze, Human Events, Mediaite and on FoxNews.com, among other outlets. Hallowell has a B.A. in journalism and broadcasting from the College of Mount Saint Vincent in Riverdale, New York and an M.S. in social research from Hunter College in Manhattan, New York.