How should we respond when unimaginable tragedy strikes, when everything around us seems to be imploding — or when life simply doesn't go as planned?
These are monumental questions we all face at various points throughout our lives, as we encounter an array of struggles, pain and unexpected happenings.
READ ALSO: 38 Powerful Bible Verses For Overcoming Life's Struggles
These moments can sometimes rock us to our core, shake us, send us off course or, at the least, leave us disenchanted and confused as we grapple with some truly difficult questions.
So, let's explore some of these issues in today's devotional. Listen (and read more below):
There are a few important facts that are essential to remember: the Bible doesn't tell us life is going to be easy, but what we are promised is that there is a God who loves us, who has a plan for us and who wants us to seek Him in all we do and experience — and that includes our journeys through pain.
When we struggle with the "why" in life, it's essential we turn to the Lord. So, if you're in pain this week or at a loss for words, remember: you are not alone.
Pause, pray and consider Proverbs 3:5-7 (NIV): "Trust in the Lord with all your heart and lean not on your own understanding; in all your ways submit to him, and he will make your paths straight."
READ ALSO: 20 Bible Verses About Strength: God's Word on Faith in Hard Times
We can't always answer the "why" in life and we might drive ourselves crazy trying, but what we can do is to stop, pray, ask God for strength and trust in Him.
No matter what happens, we are never separated from God's love. Romans 8:38-39 (NIV) reminds us of this essential reality:
"For I am convinced that neither death nor life, neither angels nor demons, neither the present nor the future, nor any powers, neither height nor depth, nor anything else in all creation, will be able to separate us from the love of God that is in Christ Jesus our Lord."
The world can feel so overwhelming. The decisions of others can leave us pained and questioning. But when we look to the example of Christ, we see that he has overcome the world — and that's a powerful and encouraging message, especially as we grapple with uncertainty and pain.
Jesus tells us this in his own words in John 16:33 (NIV):
"I have told you these things, so that in me you may have peace. In this world you will have trouble. But take heart! I have overcome the world."
So, when it feels overwhelming and you simply can't understand, remember that you serve a God who loves you and who knows your pain. Turn to Him, seek Him in prayer, read scripture and trust in Him with all your might.
READ ALSO: 7 Inspirational Bible Verses to Remember on a Hard Day
I'll leave you with the powerful words in Isaiah 41:10 (NIV):
"So do not fear, for I am with you; do not be dismayed, for I am your God. I will strengthen you and help you; I will uphold you with my righteous right hand."
For more daily, inspiring podcast episodes, subscribe to "The Pure Flix Podcast" and "Invigorate With Billy Hallowell."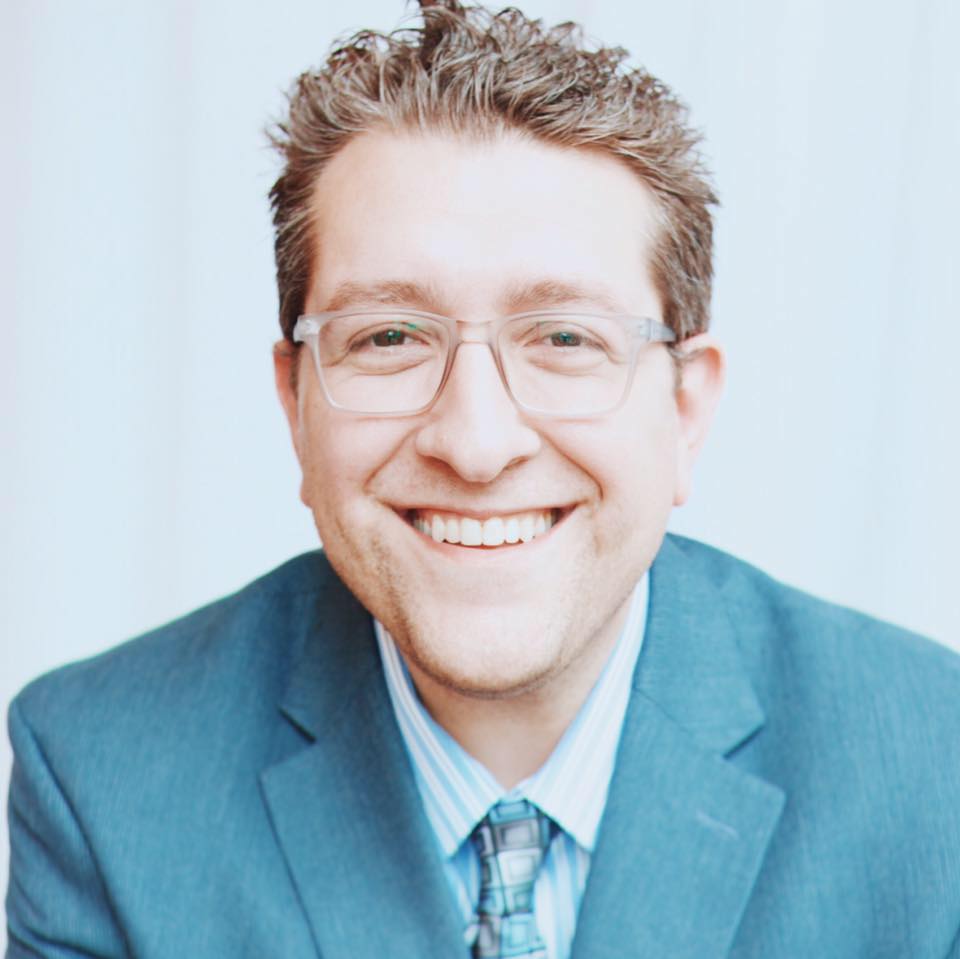 Billy Hallowell
Billy Hallowell has been working in journalism and media for more than a decade. His writings have appeared in Deseret News, TheBlaze, Human Events, Mediaite and on FoxNews.com, among other outlets. Hallowell has a B.A. in journalism and broadcasting from the College of Mount Saint Vincent in Riverdale, New York and an M.S. in social research from Hunter College in Manhattan, New York.