Song of Solomon 8:7 says, "Many waters cannot quench love; rivers cannot wash it away…" There's something special and profound about falling in love. It's the theme of countless stories, including many films available on Pure Flix. What's even more powerful and life-changing, though, is falling in love again after heartbreak. Restoration after deep hurt is a theme at the heart of many Christian movies, and the power of unquenchable love is something that spurs deep emotion in all of us!
WANT MORE MOVIE RECOMMENDATIONS? SIGN UP FOR THE PURE FLIX INSIDER EMAIL NEWSLETTER
There's an element of timelessness in Christian movies with deep themes like falling in love again. Maybe that's because so many of us can relate to what heartbreak feels like; whether you've lost a loved one to illness, conflict, or merely parting ways, if you know what that feels like and need to be reminded of how God works all things together for good, check out these 5 Christian movies about falling in love again:
NEw To Pure Flix: Christian Movies about Falling in Love Again
Coming Soon: Heaven Sent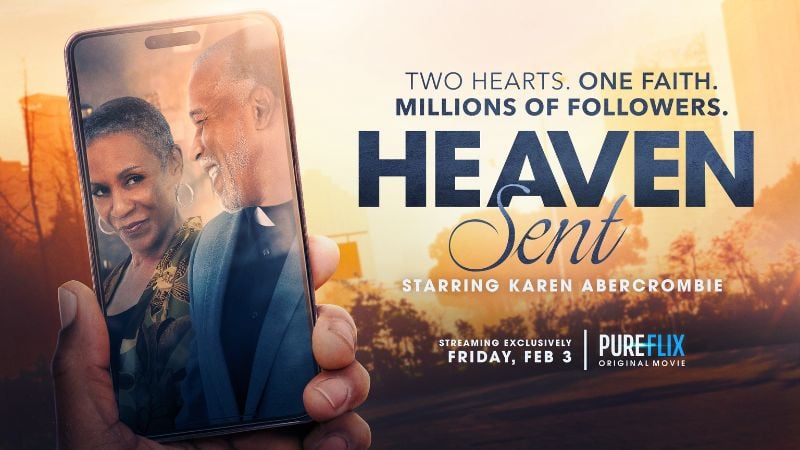 Elise, a grandmother hurt by her past, and Patrick, a widowed pastor, have closed the door on love. But with faith and a little help from technology, will their live-streamed romance find a way?
The Pure Flix Original movie, "Heaven Sent" will be available to stream February 3.
Moonrise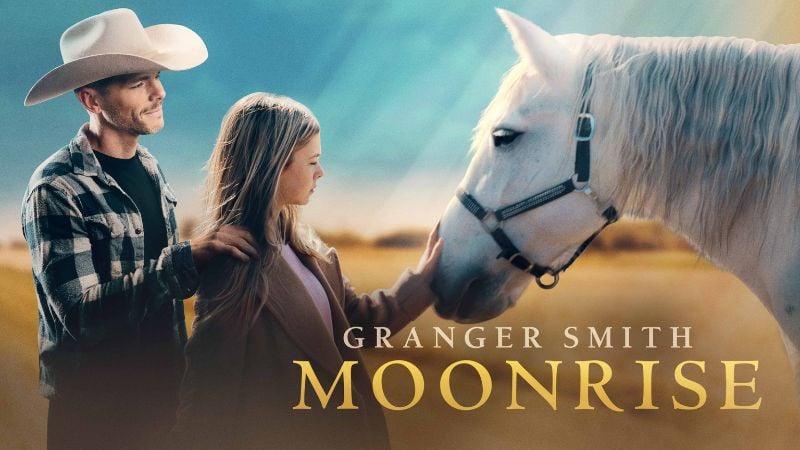 Country singer Will Brown pushed away his family, fame and faith after his wife's death. After two years, Will is still grieving and stuck in the past. It's his daughter and a talented horse trainer who show him strength, forgiveness and grace to live life again.
Real-life country singer Granger Smith plays Will Brown in this Christian movie about falling in love again and forgiving yourself for past mistakes.
Stream the Pure Flix Exclusive movie and fan favorite, "Moonrise," now available on Pure Flix.
Nothing Is Impossible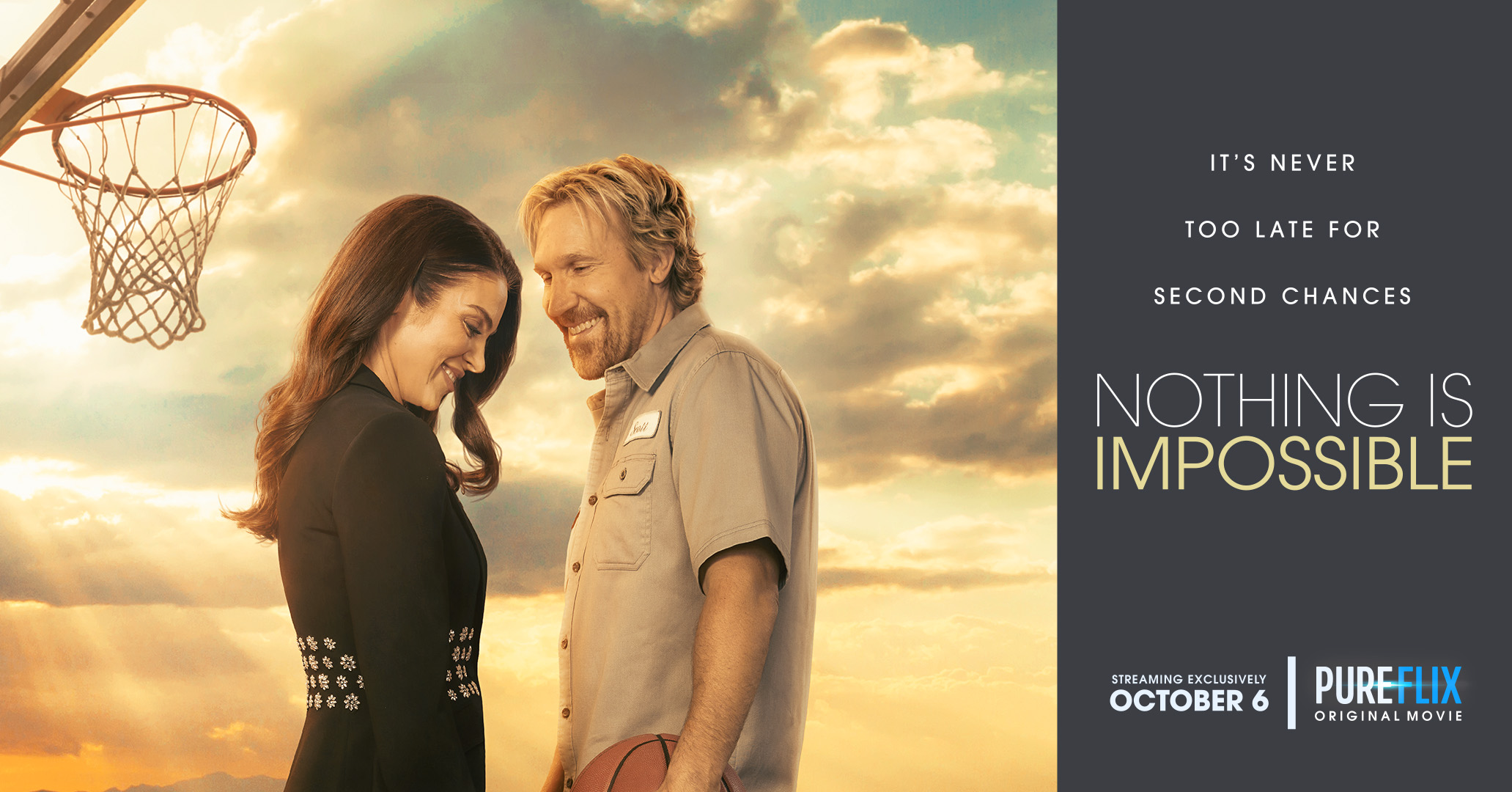 If you and your partner are looking for a little more sports in your romantic Christian movies, "Nothing Is Impossible" is for you! Take a center-court seat to a journey of transformation as Scott Beck gets a second chance at life and love. Can he let go of past pains and open himself to God's purpose? Or will new challenges keep him from the future he always hoped for?
Watch the Pure Flix Original movie, "Nothing Is Impossible," now on Pure Flix.
READ ALSO: NEW PURE FLIX ORIGINAL MOVIE 'NOTHING IS IMPOSSIBLE' OFFERS VALUABLE LESSONS ON GROWTH, HARDWORK & TRANSFORMATION
More Christian Movies About Falling In Love AGain
Faith, Hope & Love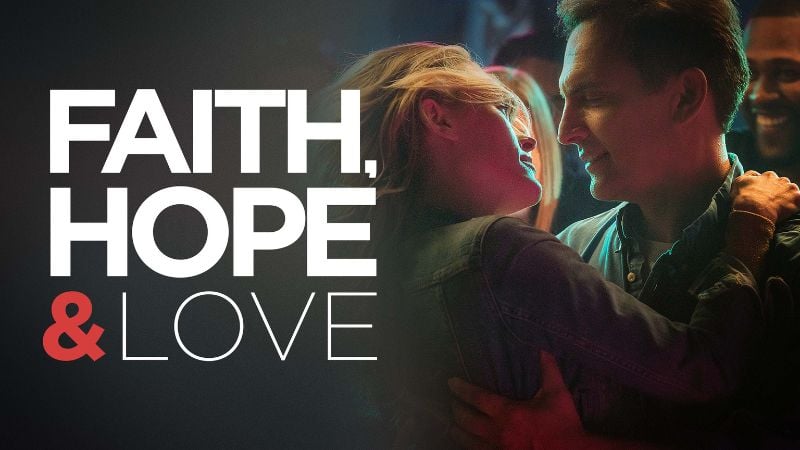 Recent divorcee Faith enters a dance contest to save her dance studio, where she meets Jimmy Hope. Can Faith allow herself to rediscover her faith and dreams with the hopes of falling in love again?
Stream the Christian movie about falling in love again, "Faith, Hope & Love" today on Pure Flix.
Heaven is Waiting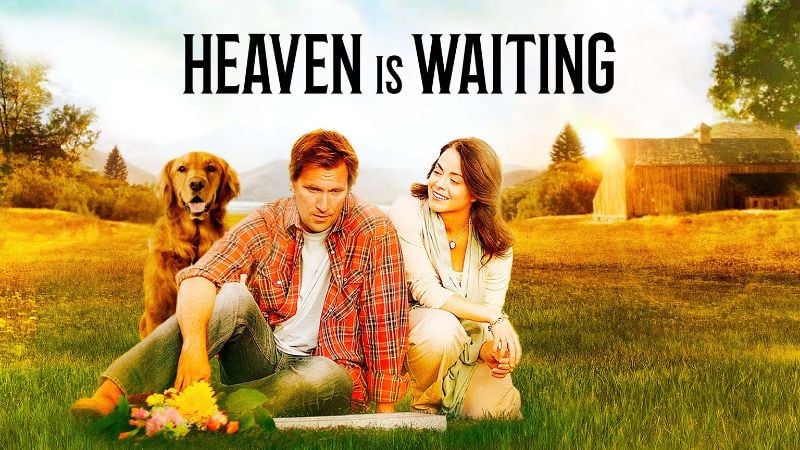 Based on the book, "Midway to Heaven" by Dean Hughes, this charming film approaches falling in love again with humor and family. Ned Stevens still talks to his wife Kate, even though she died of cancer years ago. This quirky habit is not lost on his daughter, Liz, who encourages her father to try dating again in an effort to move on. Ned finds himself totally out of his comfort zone when Liz comes home from college with a new boyfriend of her own. While one of them falls in love for the first time, the other struggles to find love again.
Watch the Christian movie about falling in love again, "Heaven is Waiting" now on Pure Flix.
Me, You, Us Forever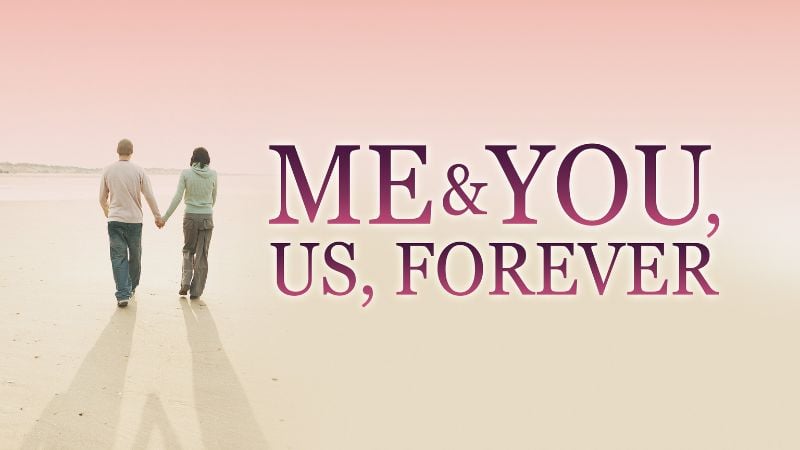 Dave finds himself reminiscing on the "good old days," after his unwanted and messy divorce. His fondest memories are of his high school sweetheart. 30 years after they split up, Dave finds himself wanting to find his old girlfriend and reconnect. A story of friendship and love, "Me & You, Us, Forever," is a charming story of rekindling an old love.
Watch "Me & You, Us, Forever" on Pure Flix today. Not a member? Sign up for a free 7-day trial.
Autumn Stables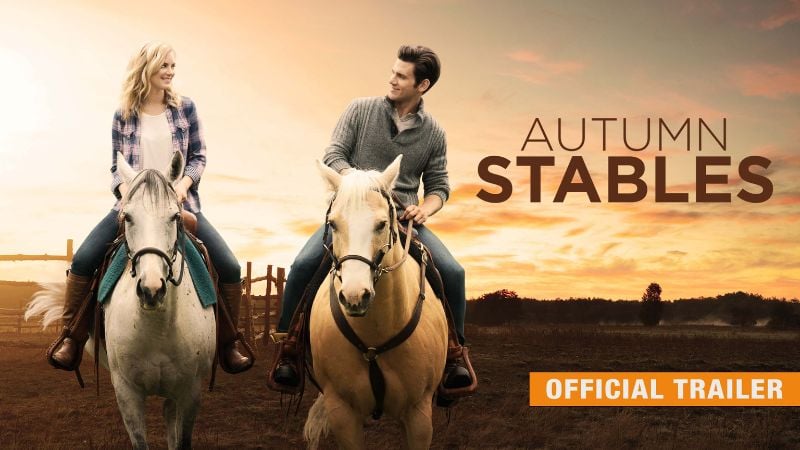 After her husband's death, Autumn tries to find the perfect buyer for her beloved ranch that holds many beautiful memories for her and her marriage. After selling to Jake, expecting nothing will change, Jake has ulterior motives for the land and her heart. "Autumn Stables" is a wonderful Christian movie about falling in love again and learning to heal after a spouse passes.
"Autumn Stables" is now available to stream on Pure Flix.
READ ALSO: OUR FAVORITE HORSE MOVIES NOW AVAILABLE ON PURE FLIX
Hidden Secrets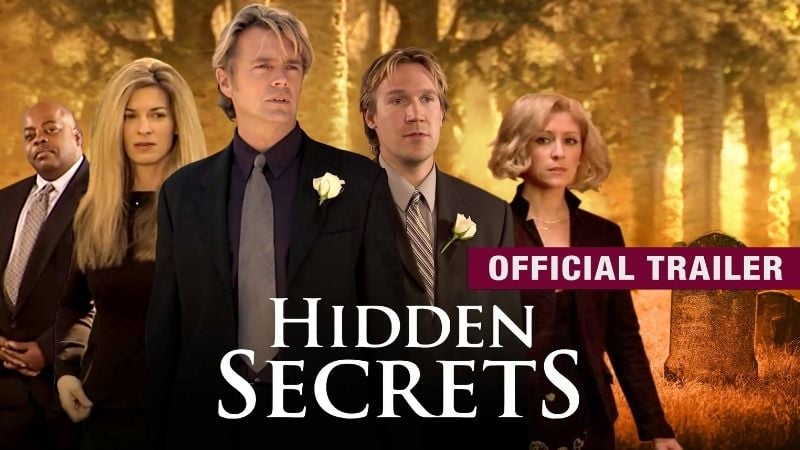 When Jeremy bumps into an old flame at a mutual friend's funeral, he's shocked to realize it seems as though no time has passed. There's just one problem- Jeremy's fiancee, Rachel. Stuck in an awkward love triangle amidst tension caused by many old acquaintances reuniting, Jeremy faces a difficult choice.
Starring John Schneider and David A.R. White, "Hidden Secrets" is a Christian movie not to be missed! Stream it today on Pure Flix.
My Mother's Future Husband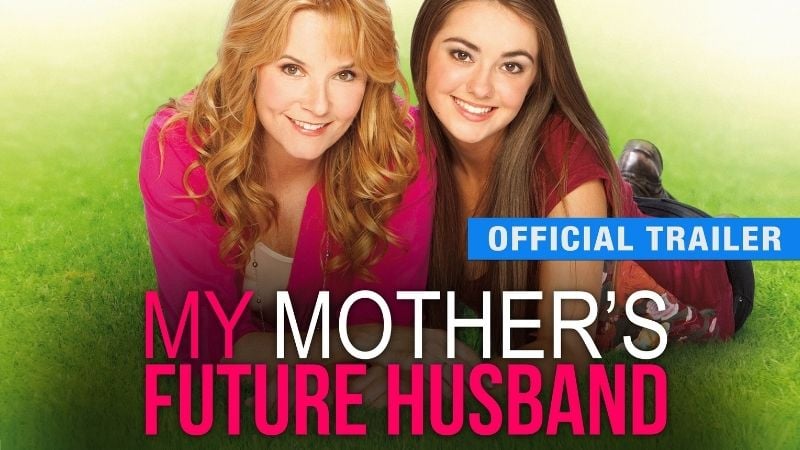 Headly and her mom, Rene, become best friends after the death of Headly's father. They shop together, workout together, run errands together, and when Headly develops a crush on a friend from her elementary school days, she decides she and her mom should fall in love together as well. Headly hatches a plot to help her mom find love and introduces her to single-father Andrew. In both Headly and Rene's new relationships, sparks fly, leaving Headly to wonder if Andrew could be her mother's future husband.
Find out what happens in "My Mother's Future Husband" by watching it now on Pure Flix.
You can watch all of these films and thousands more with a Pure Flix subscription. Whether you want to feel warm and fuzzy from a Christian love story, learn something new from a great documentary, or anything in between, you can try Pure Flix's Digital Streaming Service for FREE. Click here to start your free trial right now!
Sarah Hartland
Sarah Hartland knew she wanted to be a writer from the time she wrote her first short story in the fourth grade. By the time she was in high school, she had written two novellas and countless short stories. It was her love of storytelling that led her into marketing and media.
Sarah freelanced throughout her time at Colorado Christian University, where she graduated with a Bachelor's degree in Business Administration. At CCU, Sarah competed in speech and debate across the country, securing multiple awards and a national debate championship. She co-lead CCU's first-ever broadcast media program, CCU.TV, and served as the program's Student Producer during her senior year.
When she's not writing blog posts or editing a video, Sarah loves to swing dance, ski, travel, or visit her seven younger siblings in Montana.