As the Bible says, "Children are a gift from the Lord" (Psalm 127:3 NIV). As we delight in our own children, lately, we've been graced with some wonderful and talented child actors in our latest Pure Flix Original and Exclusive movies. We wanted to introduce you to the young talent we've worked with this past year and get to know them a little better.

WANT EXCLUSIVE PURE FLIX NEWS STRAIGHT TO YOUR INBOX? SIGN UP FOR THE PURE FLIX INSIDER NEWSLETTER
Piper Clurman, Jaxon Noble Pickens and Kace Winfield: Siblings in 'Moonrise'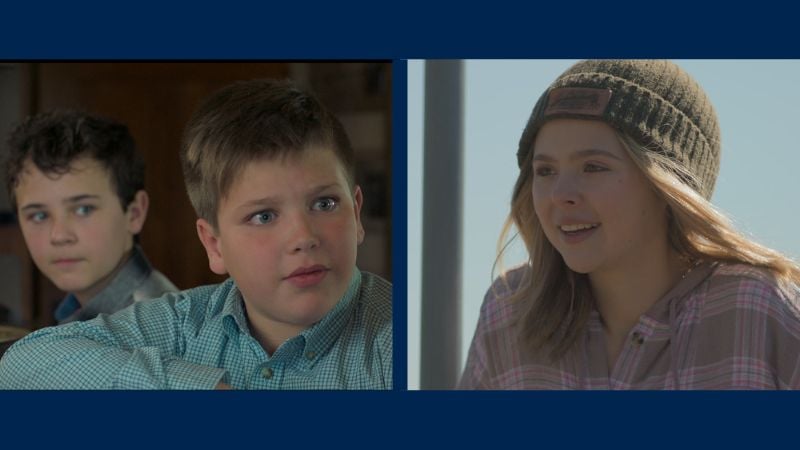 One stunning performance by child actors we saw was in the AFFIRM Originals and Pure Flix Exclusive movie, "Moonrise." Piper Clurman, Jaxon Noble Pickens and Kace Winfield play siblings Ellie, Nile and Noah Brown respectively, opposite of Granger Smith as their father Will Brown.
All three actors had never been to Texas before, let alone the small city of Blanco, Texas where "Moonrise" was filmed. Despite dealing with the elements – including an ice storm – the young actors made the most of their first feature film experience.
"We've all built this 'set family' together," Piper said.
Jaxon and Kace reiterated the same sentiments, describing Granger as their father figure and Wally Welch and Rose Bianco (who also star in "Moonrise") as grandparent figures.
Piper, who played Ellie Brown, was a notable standout talent in "Moonrise." Producer Sean McNamara summed up her performance:
"Piper Clurman played Ellie; she is just an amazing find. This is one of the first movies she's ever done. She has to get into these emotional places that most young actors never get to. Her level of talent as a first-time film actress is incredible," said McNamara.
Delyla de Castro: Samantha in 'An Unlikely Angel'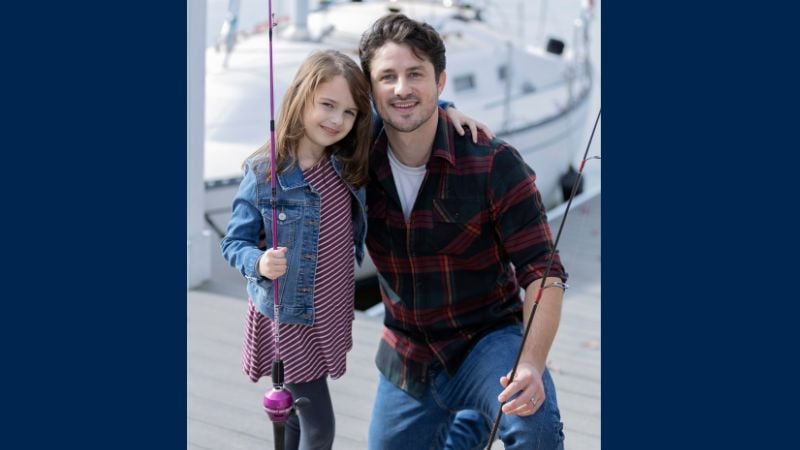 Delyla was just six years old when she landed the role of Samantha in the Pure Flix Original Movie "An Unlikley Angel," which was her first feature film. Much like her character Samantha, Delyla is a smart and talented little girl who is described by the entire cast as being a joy to work with and a delight to be around.
"She impressed me in another way. I don't blink when I'm with her. I have to absorb everything she's doing, everything she's saying," actress Jillian Murray, who plays Delyla's mother, Janie, in the movie said. "There's not adult actors who are that present consistently."
Murray continued, saying she was spoiled having Delyla be her first child co-star.
Carson Minniear: Phillip in '5000 Blankets'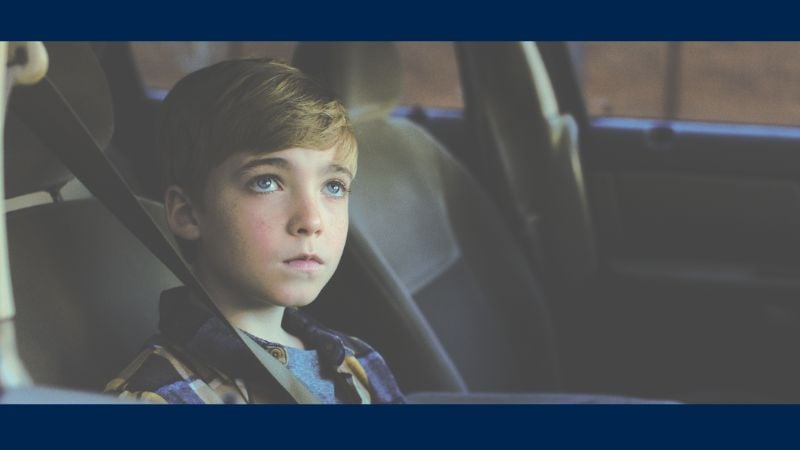 When Carson Minniear started modeling at the age of six, he didn't consider acting until the director suggested it to his parents. Four years later, we're grateful his hard work paid off as he landed the role of Phillip in the AFFIRM Originals Movie, "5000 Blankets," now streaming exclusively on Pure Flix.
Carson expressed how he thoroughly enjoyed the experience of working on "5000 Blankets." The reason he loves acting is because of the people he meets and gets to work with, as well as the places he gets to experience, such as Arkansas, where "5000 Blankets" was filmed.
His personality was well-displayed on-set as a lively little boy, throwing out impersonations and random accents in between takes. The passion and energy he brought on set were well-received by all who worked with him, including actress Anna Camp, who played his mother Cyndi in the film.
"I loved working with Carson. He is an incredible young actor. I think he is one of the most talented child actors that I've ever worked with. I really looked forward to each and every one of our scenes. He is so open and thoughtful and professional and just a lovely kid," Camp said.
Roman Engel: Ben in 'Legacy Peak'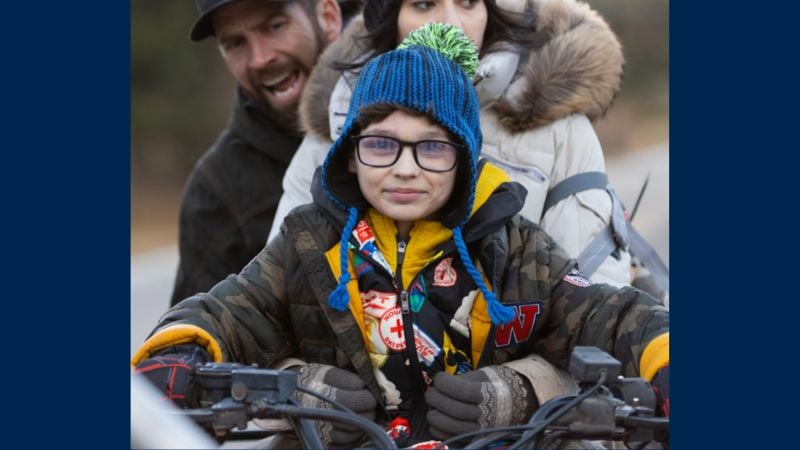 Upon meeting Roman, you automatically see why he was cast as excited and animated Ben in the AFFIRM Originals Movie "Legacy Peak." Ben is an energetic boy who is ready and willing to go on an adventure with his mom's serious boyfriend, Jason. Roman … isn't so far removed from his character.
"Everyone says, 'Dang, Roman, acts like Ben on-screen and off-screen all the time," Roman explained.
Roman's accolades also include working on Broadway for "A Christmas Spectacular" starring the Radio City Rockettes at Radio City Music Hall and recently starring in an episode of "New Amsterdam" on NBC. But, "Legacy Peak" was Roman's first feature film. Hands down, though, Roman's favorite part of filming "Legacy Peak" was being able to drive the ATV.
Lucas Black also had kind words to say about working with the young actor:
"Roman, he can cut up, play and laugh then when the camera starts rolling, he turns it on," said Black.
Be on the lookout for many other fresh faces as Pure Flix has many new Original and Exclusive movies and series coming this year! Subscribe to the Pure Flix Insider Email Newsletter to keep up to date on when these movies are coming to you!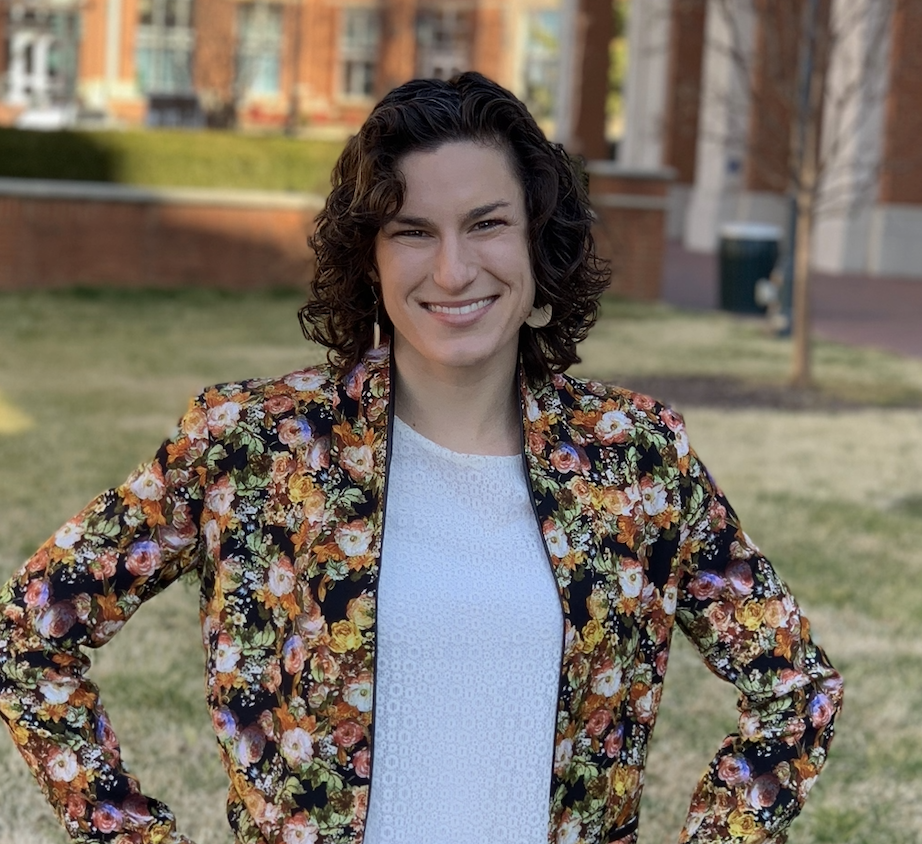 Marissa Zimmet
I was born and raised just across the bay from Tampa, Florida (Go, Lightning!) and attended college at ECU in Greenville, North Carolina. I am a devout Catholic and am active in my parish in Charlotte, North Carolina. Outside of work, I love to run, hike, watch movies and hockey, and spend time with my dog, Rose, and my cat, Toasty, who are both rescues.