It's been one of those days. You woke up late, spilled coffee on your shirt, and forgot about an important meeting at work. You're in for an even busier night with a networking event and leading your group at church. Your friends are texting you about their bad days as well. You could all use a little pick-me-up.
Share these inspiring Christian quotes to spread a message of positivity and improve even the darkest days through God! We've now added even more Christian inspirational quotes to give you an added boost.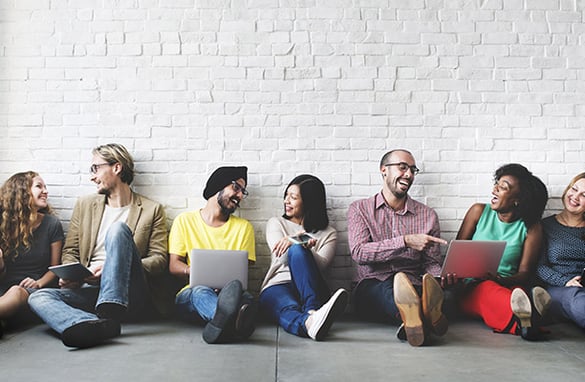 Inspiring Christian Quotes from the Bible
"'For I know I have plans for you,' declares the Lord, 'plans to prosper you and not to harm you, plans to give you hope and a future.'" – Jeremiah 29:11 (NIV)
"Taste and see that the Lord is good; blessed is the one who takes refuge in him." – Psalm 34:8 (NIV)
"And we know that in all things God works for the good of those who love him, who have been called according to his purpose." – Romans 8:28 (NIV)
"If God is for us, who can be against us?" – Romans 8:31 (NIV)
"May the God of hope fill you with all joy and peace as you trust in him, so that you may overflow with hope by the power of the Holy Spirit." – Romans 15:13 (NIV)
"Our light and momentary troubles are achieving for us an eternal glory that far outweighs them all. So we fix our eyes not on what is seen, but on what is unseen, since what is seen is temporary, but what is unseen is eternal." – 2 Corinthians 4:17-18 (NIV)
"For I am the Lord your God who takes hold of your right hand and says to you, 'Do not fear; I will help you.'" – Isaiah 41:13 (NIV)
"Consider it pure joy, my brothers and sisters, whenever you face trials of many kinds, because you know that the testing of your faith produces perseverance." – James 1:2-3 (NIV)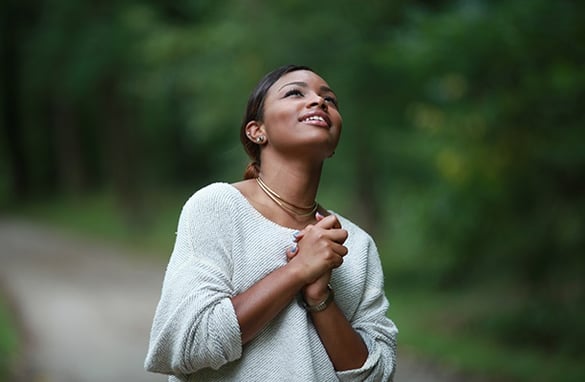 Christian Quotes About Faith from Pastors and Theologians
"God cannot give us a happiness and peace apart from Himself, because it is not there. There is no such thing." - C.S. Lewis
"As a Christian, I know my life is in God's hands. He has a plan for me. Therefore, I never worry about tomorrow… That knowledge gives me a lot of composure in tough situations." – Tom Landry
"Prayer is a strong wall and fortress of the church; it is a goodly Christian weapon." – Martin Luther
"God loves each of us as if there were only one of us." – Saint Augustine
"God never said the journey would be easy, but He did say the arrival would be worthwhile." – Max Lucado
"If you can't fly, then run. If you can't run, then walk. If you can't walk, then crawl. But whatever you do, you have to keep moving forward." – Martin Luther King Jr.
"If God is your partner, make your plans BIG!" – D.L. Moody
Christian Inspirational Quotes
"God will meet you where you are in order to take you where He wants you to go." – Tony Evans
"He is no fool who gives what he cannot keep, to gain what he cannot lose." – Jim Elliot
"If you believe in a God who controls the big things, you have to believe in a God who controls the little things. It is we, of course, to whom things look 'little' or 'big'." – Elisabeth Elliot
"Your potential is the sum of all the possibilities God has for your life." – Charles Stanley
"Be faithful in small things because it is in them that your strength lies." – Mother Teresa
Even More Christian Inspirational Quotes
"It doesn't matter if you're a red state or a blue state. When it comes to our country we are all living in this country together and when it comes to our home you and your partner need to be each other's backbone." - Skye Marshall, Actress
This inspiring Christian quote encourages everyone to come together in love. It's a powerful proclamation with biblical undertones.
"If I had the cure for cancer, I knew what it was — would I ever withhold it from anybody, much less somebody who's suffering from cancer? Never! I feel like I have the cure for the malignancy of the soul and He has a name — and it's Jesus and I have to share when I'm given a chance. Because I don't want people to not know the freedom they can have in Him." - Kathie Lee Gifford, TV host
Kathle Lee Gifford's proclamation about the antidote for the "malignancy of the soul" perfectly summarizes the gospel's powerful ability to transform lives. It's also a call for people to think deeply about the need to reach friends, loved ones and strangers with the message of Christ.
"To me it means waking up every morning and setting your mind on being the person you want to be, the friend you want to be, the spouse you want to me … I think it's a recommit every morning." - TobyMac, Singer
Faith is a daily effort — a commitment that must be made each and every morning. TobyMac's quote notes the importance of setting our minds on who God wants us to be, and recommitting to take those steps every morning.
"Let's not sacrifice the gospel for coolness … what this generation needs is not more cool stuff, they need Jesus Christ. They need to know what the Bible says and they need it in a way that they can understand it." - Greg Laurie, Pastor
Famed pastor Greg Laurie notes the importance of not sacrificing truth for the sake of looking or acting "cool." In a culture that places pressure on believers, this message is truly pertinent.
"Being a Christian is giving your entire life to Jesus. It's looking like Jesus because you're spending time with Jesus." - Austin French, Singer
The simple fact is: being a Christian means reading and living out the truths present in Scripture. This means reading the Bible regularly, praying and forming a deep relationship with God. Austin French's inspiring quote about faith drives home these important realities.
"Never give up, never lose that faith. You need to pray and God will see you through some of the most toughest and hardest times in your life." - Jamie Nieto, Olympian/actor
Olympian Jamie Nieto reminds us that faith and perseverance go hand-in-hand. After a serious injury left him paralyzed, he had to rely on God to fight on and heal, so Nieto knows a thing or two about overcoming seemingly insurmountable odds with God on his side.
"You keep your focus on Him. You talk with Him about everything." - Atticus Shaffer, Actor
This Christian quote carries with it a simple truth: keep focused on God each day and He'll change your heart and your desires — and the Lord will keep you on the right path.
"The good news and the love of Christ travels with least resistance over the golden wire of compassion." - Bruce Porter, Pastor
Compassion matters. Pastor Bruce Porter — the man who helped has Columbine survivors and Sept. 11 survivors overcome the horrors they faced — reminds us that compassion and kindness help spread Christ's love.
"Grace is a gift. Like the freedom that we enjoy in this country, that grace was paid for with somebody else's blood. Do not forget it. Don't take it for granted." - Chris Pratt, Actor
Actor Chris Pratt's inspiring Christian quote describes the importance of Jesus' sacrifice, as well as the resulting grace that is a gift to us all.
"When God changes you, he doesn't just do a paint job. He does it from the inside." - Ben Carson, Secretary of United States Department of Housing and Urban Development
Dr. Ben Carson's simple yet powerful inspirational quote speaks to the power of the gospel to change every part of our heart and being. It's an essential reminder that, no matter how far we've fallen, God can restore us.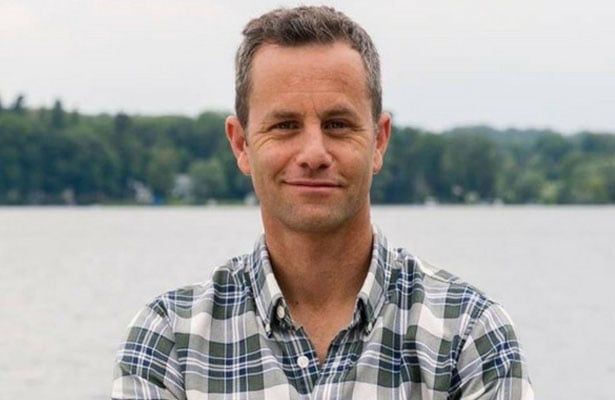 "If there's anything good in me it's got to be the spirit of God abiding in me, producing good fruit — because left to my own devices I'll end up probably making a mess of things." - Kirk Cameron, Actor
When the Holy Spirit lives in us, "good fruit" comes to the forefront. Actor Kirk Cameron's inspirational Christian quote is describing the reality that our lives should be lived based on God's standards and not our own.
"If we don't listen to everything that the spirit of God has to say, eventually we won't hear anything." - Mark Batterson, Pastor
We shouldn't be selective when listening to God's voice. Pastor Mark Batterson reminds us of the dangers of only listening to God when we choose — something that can lead us to not hearing anything the Lord is trying to speak into our lives.
"If you learn to speak the truth in love — perhaps historically we haven't been great at speaking the truth in love. The answer to not being good at speaking the truth in love is not to throw out truth in the name of love. It's to get better at speaking the truth in love." - Christine Caine, Author/evangelist
Some Christians have struggled to balance "truth" and "love," sometimes allowing one to outpace or outbalance the other. Christine Caine's Christian quote highlights the importance of finding a balance between the two paradigms.
"I realized in the pit of that failure that I needed Jesus … on a hill, overlooking Universal Studios. It was like I looked up and I looked down and I had to make a decision —who my God was going to be? And I literally got down on the dirt by myself on that hill and said, 'Jesus, you've got to save me.'" - Bruce Marchiano, Actor
Actor Bruce Marchiano is sharing the moment he decided to follow Christ. It's a powerful reminder of our need for the Almighty to transform and sustain us.
"We need to be a light." - Jen Ledger, Singer
Jen Ledger offers up a simple reminder in this inspiring Christian quote: we are called "to be a light" and to point people toward Jesus. That essential message should guide our actions and interactions, as we seek to show God's brilliance through love.
Wrap up the day by inviting your friends over for a movie night. Pure Flix offers many options for inspiring Christian movies that will be sure to end your day great note. Relax, unwind and have hope for tomorrow by streaming movies from Pure Flix today!