The Bible is filled with life advice — tidbits of truth to help guide people through times of stress, struggle, pain and uncertainty. You don't have to look very far into scripture to find Bible verses about strength and comfort. These verses help guide you through the tough times. When stress and anxiety hit, open up the Bible and you'll quickly find guidance and solace.
NEED MORE INSPIRATION? SIGN UP FOR THE INSIDER EMAIL NEWSLETTER NOW
Seek prayer for comfort, and find 15 verses below that will help you navigate uncertainties:
Psalm 46:1-3 (NIV)
"God is our refuge and strength, an ever-present help in trouble. Therefore we will not fear, though the earth give way and the mountains fall into the heart of the sea, though its waters roar and foam and the mountains quake with their surging."
God is our strength — if we seek Him. When fear and stress overtake us, we make feel weak and in need of something to help our anxiety. This is when turning to prayer and Bible verses about strength is essential.
Philippians 4:6 (NIV)
"Do not be anxious about anything, but in every situation, by prayer and petition, with thanksgiving, present your requests to God."
If you seek prayer for comfort when dealing with hardships, you'll be in good hands. Remember to take any fears or worries to the Lord.
READ ALSO: MOVIES THAT WILL INSPIRE YOU TO PURSUE THE FRUITS OF THE SPIRIT
Isaiah 41:10 (NIV)
"So do not fear, for I am with you; do not be dismayed, for I am your God. I will strengthen you and help you; I will uphold you with my righteous right hand."
In the midst of stress and anxiety, it is essential to remember that God is with you and will not forsake you. This is just one of the comforting Bible verses that drives home this point.
1 Peter 5:7 (NIV)
"Cast all your anxiety on Him because he cares for you."
The Bible tells us that God has a purpose for our lives. It's natural to experience worry and anxiety, but if we know that God holds us in His hands, we are able to get through these times of pain and difficulty.
Luke 12:25-26 (NIV)
"Who of you by worrying can add a single hour to your life? Since you cannot do this very little thing, why do you worry about the rest?"
Despite being a natural part of the human experience, worrying doesn't add anything beneficial to our lives. After all, plenty of Bible verses about strength remind us that there's so much in life that we simply can't control, because God is in control. God says for us to cast our burdens onto Him in order to help and guide us as we navigate our lives.
READ ALSO: BE STRONG AND COURAGEOUS EVERY DAY WITH THESE BIBLE VERSES & MOVIES
Galatians 5:22-23 (NIV)
"But the fruit of the Spirit is love, joy, peace, forbearance, kindness, goodness, faithfulness, gentleness and self-control. Against such things there is no law."
Remembering the fruit of the spirit can often keep believers focused on how they should be living their lives as followers of Christ rather than focusing on life's struggles and stressors. Finding peace, even amid hardships, is essential — and can be done through the Lord.
John 14:27 (NIV)
"Peace I leave with you; my peace I give you. I do not give to you as the world gives. Do not let your hearts be troubled and do not be afraid."
Bible verses about strength in hard times remind us that the world cannot give us the peace that only God can provide. Instead of being fearful, believers should turn to the Almighty for help.
Joshua 1:9 (NIV)
"Have I not commanded you? Be strong and courageous. Do not be afraid; do not be discouraged, for the Lord your God will be with you wherever you go."
Courage is often lacking in modern society. Yet the Bible calls believers to "be strong and courageous" and not to get discouraged, as God is with them wherever they go.
READ ALSO: BATTLE FEAR AND WORRY WITH THESE 10 BIBLE VERSES FOR ANXIETY
2 Corinthians 12:9 (NIV)
"But he said to me, 'My grace is sufficient for you, for my power is made perfect in weakness.' Therefore I will boast all the more gladly about my weaknesses, so that Christ's power may rest on me."
Every individual experiences weakness at one point or another — or has areas in his or her life that require self-improvement. Sometimes these struggles present challenges, but 2 Corinthians 12:9 is a Bible verse about strength that shows how much Christ's power can help.
2 Thessalonians 3:16 (NIV)
"Now may the Lord of peace himself give you peace at all times and in every way. The Lord be with all of you."
If you're struggling, offer a prayer for comfort and ask God to sustain you. Also, consider doing the same for others who might be facing difficult times.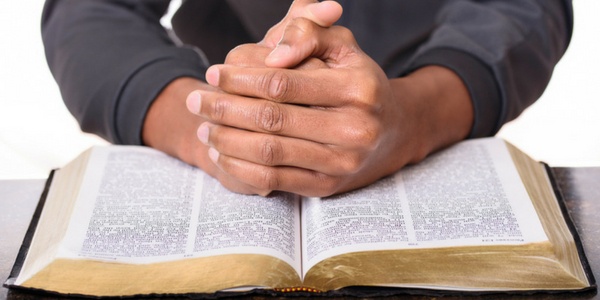 Matthew 28:20 (NIV)
"And teaching them to obey everything I have commanded you. And surely I am with you always, to the very end of the age."
Jesus promised the disciples that he would be with them "to very end of the age," thus believers can be content knowing that the Lord is with them always; these comforting Bible verses affirm that reality.
Psalm 27:13-14 (NIV)
"I remain confident of this: I will see the goodness of the Lord in the land of the living. Wait for the Lord; be strong and take heart and wait for the Lord."
Amid struggles, stress and anxiety, waiting on God can be difficult. But patience is key — even when it feels like all hope is lost.
Deuteronomy 31:8 (NIV)
"The Lord himself goes before you and will be with you; he will never leave you nor forsake you. Do not be afraid; do not be discouraged."
Bible verses about strength remind us never to be discouraged, even during life's hardships. It's tough to live this out in a world that can sometimes be chaotic, but it's essential to try and do so.
Exodus 33:14 (NIV)
"The Lord replied, 'My Presence will go with you, and I will give you rest.'"
Stress and anxiety can work people up, but it is God's love that provides rest. This reminder appears in countless comforting Bible verses, but is well-pronounced in Exodus 33:14.
Psalm 55:22 (NIV)
"Cast your cares on the Lord and he will sustain you; he will never let the righteous be shaken."
Be sure to cast your fears or worries on God. If you feel stressed or worried, do not allow yourself to be shaken. God's grace is enough.
Watch thousands of inspirational films and series by taking advantage of your free 7-day Pure Flix trial. You'll have access to thousands of kid and family-friendly movies, TV shows and original programs — fun for the whole family.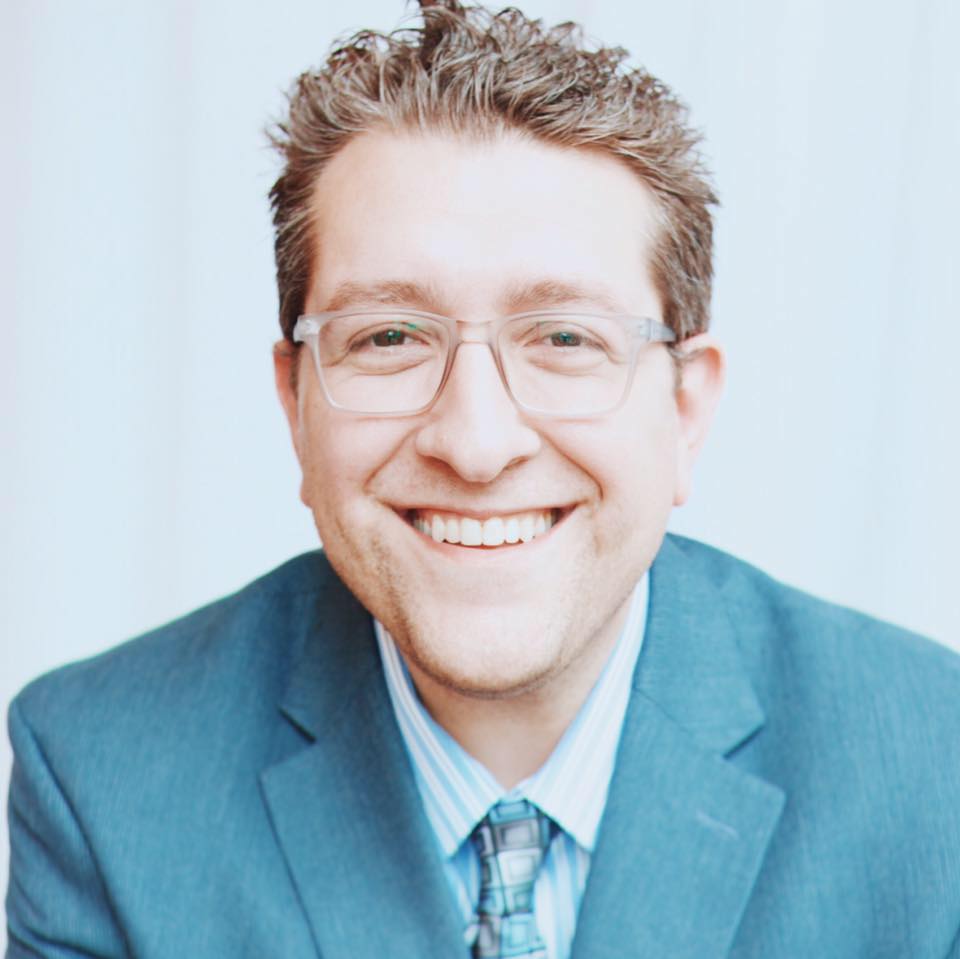 Billy Hallowell
Billy Hallowell has been working in journalism and media for more than a decade. His writings have appeared in Deseret News, TheBlaze, Human Events, Mediaite and on FoxNews.com, among other outlets. Hallowell has a B.A. in journalism and broadcasting from the College of Mount Saint Vincent in Riverdale, New York and an M.S. in social research from Hunter College in Manhattan, New York.