"Love" is a topic that is at the core of the Christian Gospel. John 3:16 (NIV) tells us that "for God so loved the world that he gave His one and only Son, that whoever believes in Him shall not perish but have eternal life." God's love for mankind is evident, and Christ's call for believers to replicate that love is also at the core of living an authentically gospel-driven life.
Subscribe Today: The Pure Flix Insider Newsletter to get the latest in Christian news, movies, faith and more!
1 Corinthians 13 — and in particular 1 Corinthians 13:4-7 — is without a doubt one of the most popular portions of scripture in the Bible This Corinthians verse about love is often read at weddings. The relatively short section of scripture, written by the Apostle Paul, perfectly summarizes the power, characteristics and importance of love.
So, let's first dive into our 1 Corinthians 13 summary by looking at 1 Corinthians 13:4-7 (read all of 1 Corinthians 13 and the entire NIV Bible over on Biblica):
"Love is patient, love is kind. It does not envy, it does not boast, it is not proud. It does not dishonor others, it is not self-seeking, it is not easily angered, it keeps no record of wrongs. Love does not delight in evil but rejoices with the truth. It always protects, always trusts, always hopes, always perseveres."
As we look at each Corinthians love verse, let's explore the meaning and the important lessons we can take away, because studying a 1 Corinthians 13 commentary and Corinthian verses on love can help us better live out the message in our own lives.
1 Corinthians 13 Summary: Love Is Patient
Many of us struggle with patience, but this particular Corinthians love verse encourages us to be patient and to remember that love is patient, in and of itself. This can be a convicting message to some of us, but it's important to consider how it plays out in our own lives. The lesson in the Bible verse "Love is patient" is that if we did truly love our neighbor, we should be able to exercise patience toward all of our neighbors, just like Jesus did.
Download Now: The Free Pure Flix Hopeless Romantic Movie Guide
Steve in the Pure Flix Original Movie "Strong Fathers, Strong Daughters" has to learn the message that love is patient when his eldest daughter comes home from a mission trip with a new perspective and a new fiance. Steve cannot accept that the plan he always had for his daughter – and the family business – isn't what she wants anymore. He can't understand why she isn't on board with his plans for her career and life. It isn't until Steve slows down, listens and is patient in understanding that he learns how to love his daughter better.
Corinthians Love Verse: Love Is Kind
The Bible repeatedly tells us to love neighbors more than ourselves, to help strangers and to live out kindness. So, it should come as no surprise that 1 Corinthians 13 4-7 tells us that love is also kindness. As we consider how we treat friends, family and strangers, let's fully integrate this message into our lives.
In the AFFIRM Films Original Movie "5000 Blankets," Phillip understands the message of this Corinthians love verse about love being kind. Phillip exhibits his kindness when he shows his heart and compassion for the homeless in his community. His drive to help them sparks a movement to help make sure the homeless are warm during the cold, winter nights. Phillip's heart and kindness are on display as he and his mom work together to serve strangers who ultimately become friends.
1 Corinthians 13 Commentary: Love Isn't Boastful or Prideful
Love doesn't boast, nor is it prideful. As we explore each Corinthians' love verse, these powerful words might stir our souls. This Corinthians verse about love is a sure-fire truth that each of us has struggled with pride at one point or another in our lives, but a quick look at 1 Corinthians 13:4-7 reminds us that we must overcome these characteristics and rise above them — especially if we want to be seen as living out biblical love.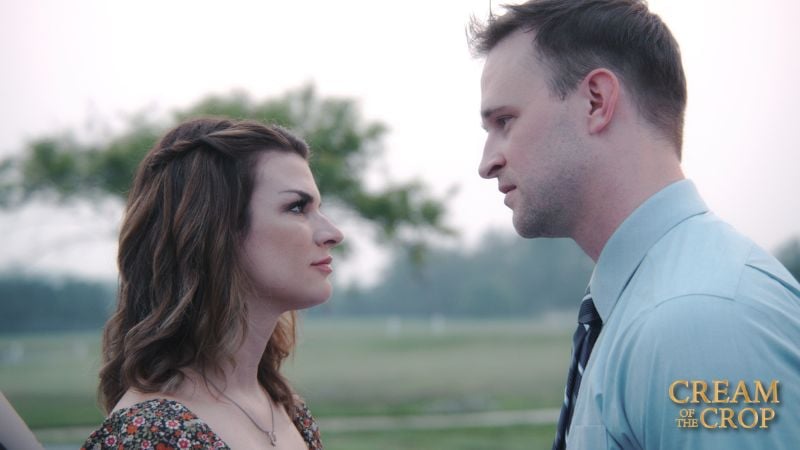 Avoiding Envy: A Convicting Corinthians Love Verse
A quick 1 Corinthians 13 summary also reminds us of the importance of not being envious. The Bible tells us not to be jealous of others, but this verse in 1 Corinthians 13:4-7 drives that point home, explicitly telling us that love "does not envy." Are there areas in your own life where this is convicting? Envy can be a poison to the heart and soul, and can motivate negative trajectories in one's life.
In the AFFIRM Films Original Movie "Legacy Peak," Sam is convinced that Jason, her mom's new boyfriend, isn't going to replace her late father. She is fiercely protective of her mom and her little brother, in a way that seems like she might be jealous that Jason is trying to become a part of her family. But as she starts learning more about Jason, she allows love into her heart and opens her mind to the possibility of him becoming family.
Read Also: 29 Bible Verses About Wives, Marriage and Love
1 Corinthians 13 4-7: Love Isn't Self-Seeking
1 Corinthians 13 4-7 also tells us that love isn't self-seeking. In a culture and world that tells us to love for ourselves, the Bible implores us to show love by caring about the needs of others. Jesus' command that we "love God" and "love others" is a powerful reminder that it's not all about us. And in putting together this 1 Corinthians 13 commentary, it's essential we drive home this point, as it seems to appear a number of times in some of these Corinthians love verses.
In the Pure Flix Original Movie "An Unlikely Angel," Janie isn't ready for the responsibilities and sacrifices that come with being a mom. She's focused on her career, vying for her next promotion and landing deals with the biggest clients. It isn't until an angel comes and answers her prayers in an unconventional way that she realizes how to put her daughter's and husband's needs before her career.
Combat Anger: 1 Corinthians 13 Summary
Another important lesson from 1 Corinthians 13: 4-7 centers on the fact that love "is not easily angered." Some might also struggle with frustration and anger, especially if life takes a difficult turn. But keeping this important reality in mind is indispensable.
If you struggle with anger, turn to God and pray using this Corinthians love verse as a reminder.
1 Corinthians 13 Summary: Don't Keep a Record of Wrongs
Part of loving others is forgiving them. Unfortunately, it's easy to fall into the trap, though, of keeping a "record of wrongs" — a laundry list all of the things someone has done to hurt or harm us.
1 Corinthians 13 4-7 tells us, though, that love doesn't keep a record of wrongs, so this should also get us thinking deeper about how we handle those who have hurt us. If we're truly going to forgive, we must let go of the mental records we've been keeping — records that can truly impede forgiveness.
Will Brown in the AFFIRM Films Original Movie "Moonrise" isn't able to forgive himself after his wife's untimely death. While his family and children encourage him to keep moving forward while preserving the memory of their mom, Will can't seem to let go and is haunted by the past. Will opens himself up to love and healing when his daughter and a talented horse trainer start helping him see how he can move forward while forgiving himself for his past.
Love Rejoices With Truth: 1 Corinthians 13 Commentary
The gospel offers the ultimate story of God's love and devotion to mankind. With this comes so many powerful lessons. While this particular Corinthians love verse is common sense, it's worth highlighting. 1 Corinthians 13:6 tells us that "love does not delight in evil but rejoices with the truth."
It's essential that we always seek and rejoice in truth, and that we do not embrace or delight in evil. The best way to do this? A healthy and robust devotional and prayer life.
In the Pure Flix Original Movie "Heaven Sent," Elise has been hurt by her past – particularly by her ex-husband. The pain was so great, that she walked away from her faith, unable to reconcile the hurt and pain he caused her. Having walked away from her faith, Elise tries to be a good person, but isn't walking in the light fully in God's Truth. It isn't until she has new experiences and new relationships that help her heal in order to get back to God and back to moving forward.
Corinthians Love Verse: Love Always Protects
We're also told in 1 Corinthians 13 4-7 that love always protects. Beyond exploring the truths in this 1 Corinthians 13 commentary, this is a truth we see lived out in God's love for humanity. And we also see it replicated in the protection loving parents give to their children. This is just one of the truths that a simple 1 Corinthians 13 summary tells us to remember.
In the adventures and adversity Jason, Sam and Ben face in "Legacy Peak," Jason takes on the fatherhood role of protecting Sam and Ben during their trials, even though he is not their father. While he's unsure how to enter this new role of fatherhood, Jason relies on his Heavenly Father to guide him and show him exactly how to love and protect Sam and Ben in a way that shows their dignity of uniqueness as a child of God.
Want Inspiration? Watch Uplifting Movies and TV Shows Right Now on Pure Flix
Hope and Persevere: 1 Corinthians 13 4-7
And last but not least, 1 Corinthians 13 4-7 tells us to trust, hope and persevere. Love does all of these things. As Christians, we're told to find trust and hope in God, and that, through Him, we will be able to find the strength to persevere.
That wraps our 1 Corinthians 13 summary. If you found this 1 Corinthians 13 commentary helpful, be sure to check out other Bible recaps on The Pure Flix Insider. You can check out commentaries on Hebrews 11, Noah's story, Psalm 23 and John 3:16. And don't forget to download the free Hopeless Romantic Movie Guide to stream movies about Corinthians love in action.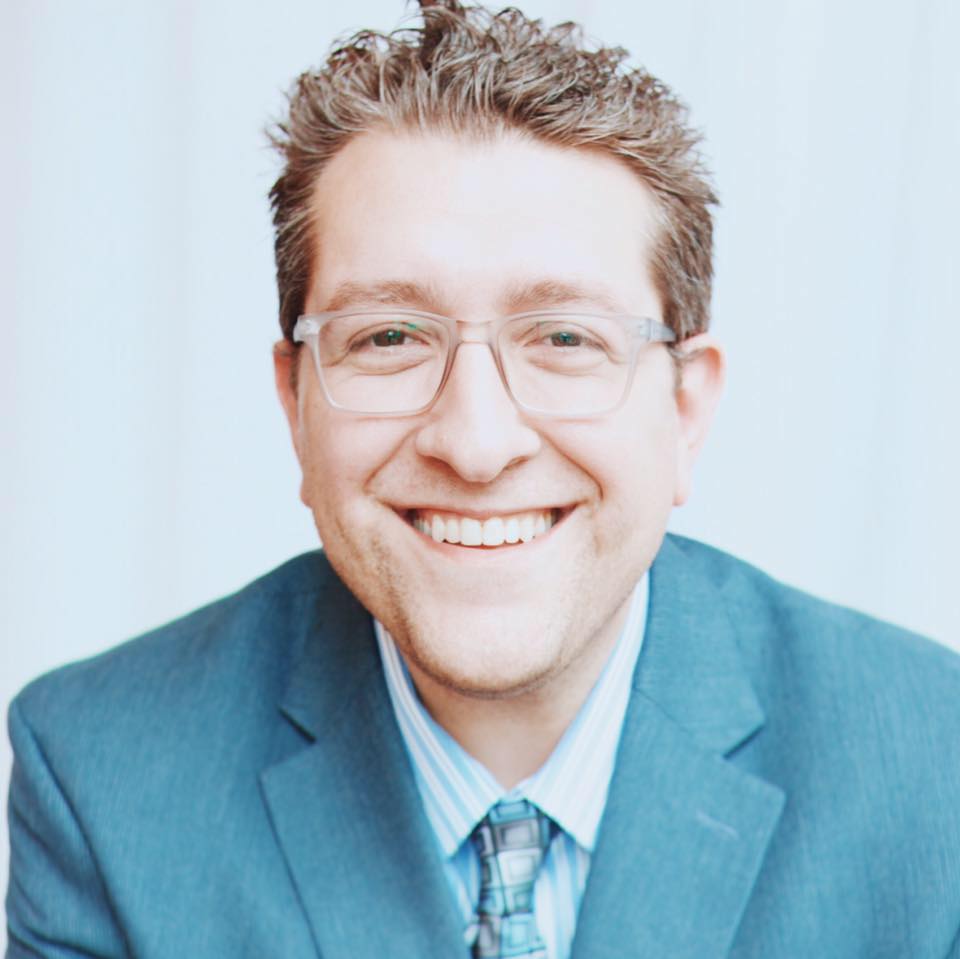 Billy Hallowell
Billy Hallowell has been working in journalism and media for more than a decade. His writings have appeared in Deseret News, TheBlaze, Human Events, Mediaite and on FoxNews.com, among other outlets. Hallowell has a B.A. in journalism and broadcasting from the College of Mount Saint Vincent in Riverdale, New York and an M.S. in social research from Hunter College in Manhattan, New York.